First and foremost, a message to anonymous ... take a chill-pill and relaxxxx ....
No octopus were harmed personally from my previous post except the fact that,
that particular can of spanish-tapas sitting at the bottom of my pantry is close
to expire. Chillax, yeah?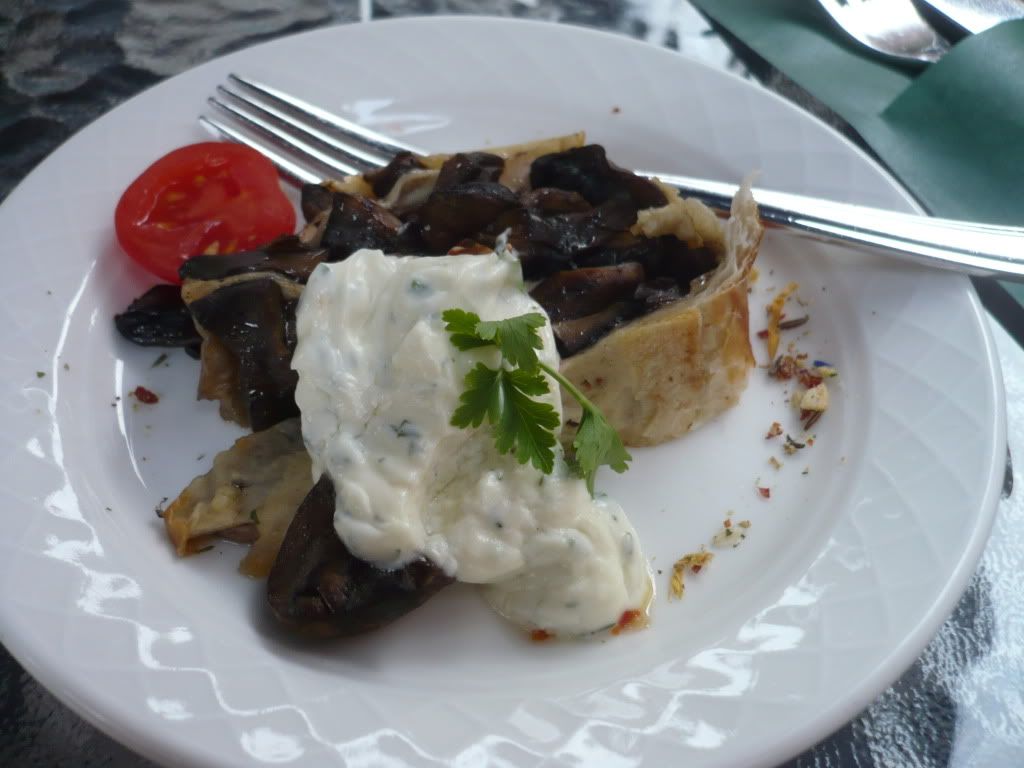 Back to this post, we have a booklet of Buy 1 Free 1 Meal voucher to be utilised before November and it was only last week that we´ve started using the 1st of the 30 restaurant series. Most of the featured restaurants are well-known around this area, some in the town I live in but some requires a bit of driving. Anyway, here´s what we ate in this Ratshotel Restaurant, about 500 metres from our home.
Appetiser was complimentary Filo Pastry Stuffed Mushroom. Not bad, but not great either. Mushroom was too oily for me. Like all main courses in this region, a separate plate of salad is served. It is summer hence everything you see here tasted gorgeous and fresh. Too bad on the sweetish taste salad sauce.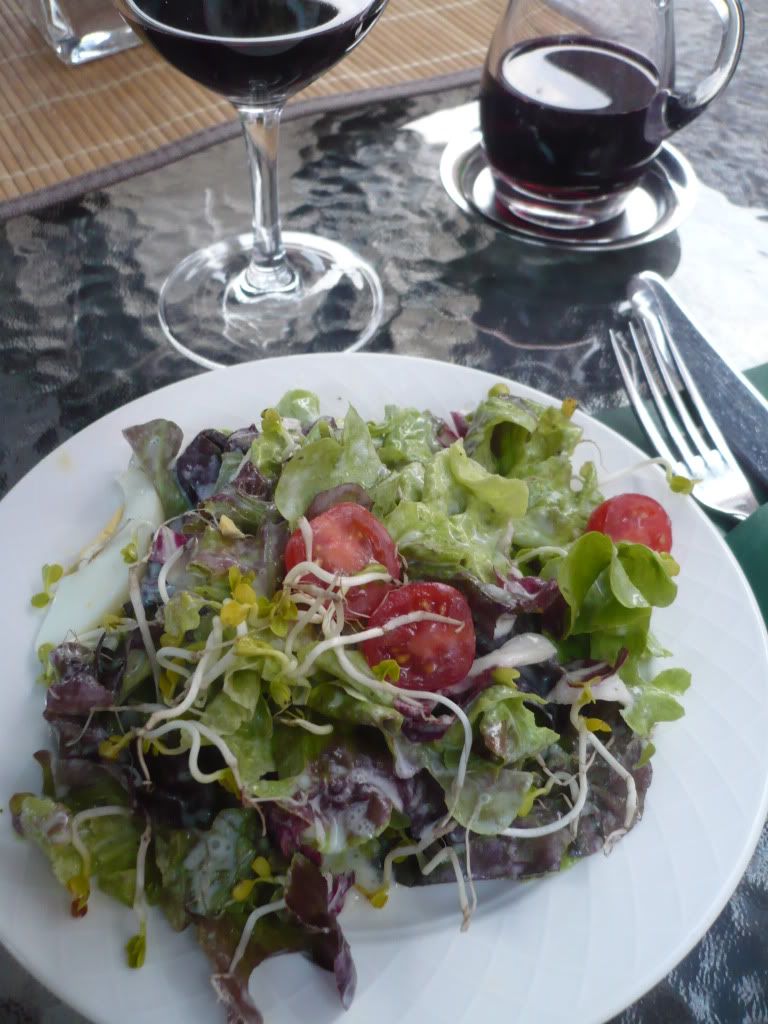 My main course of Plum in Pork Roll served with red wine sauce. Meat was great and tender, but would have preferred to have them with other savoury base filling next time.
Hubby´s Pork Fillet dish baked in a bread enclave. He was busy eating so I assume its yummy.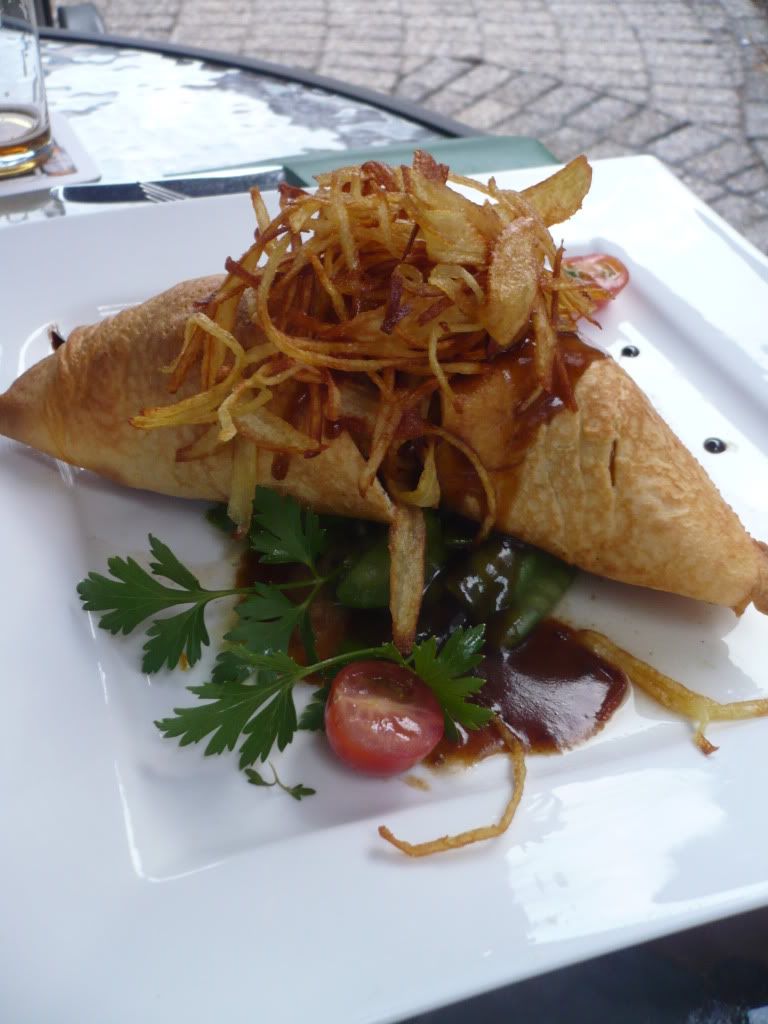 Mine came with fried polenta. Not bad.
The bill came up to around 26 Euro inclusive of a small jug of house wine and 2 glasses of German beer.