I think I have mentioned before long time ago that we need about 80 new plants twice a year to fill up our window boxes surrounding the 1st floor.
80 new plants! Yup, you read them correctly.
When I first arrived, I was overwhelmed by the sheer amount of commitment we had to pour in every six months just to beautify our window boxes. And you´re looking at both physical commitment and financially. Not only we need to buy new soil to fill up the boxes each time (we are looking at roughly 5 packets of 25 kg soil), we spent an estimate of 30-60 cents on each plant (in euro!), and that´s equivalent to 24 - 48 euro minimum every 6 months! But that is not it. We spent a good 2 hours or more planting the miniature flower plants into the boxes before spending another hour or so filling up the window boxes with 5 litres of water each time. And that excludes the water refill every 2 weeks or so. As you know, water ain´t exactly cheap in this part of the world. Not forgetting is, there´s the essential fertiliser to make them grow stronger and faster.
BUT it is all worth the effort and money spent.
This year, we coordinated our flower choice with downstairs. While Mama chose a lovely combination of Striking Pink Geranium, Baby Pink Geranium and some white / lilac baby flowers, our choice for this season is Pink Begonia!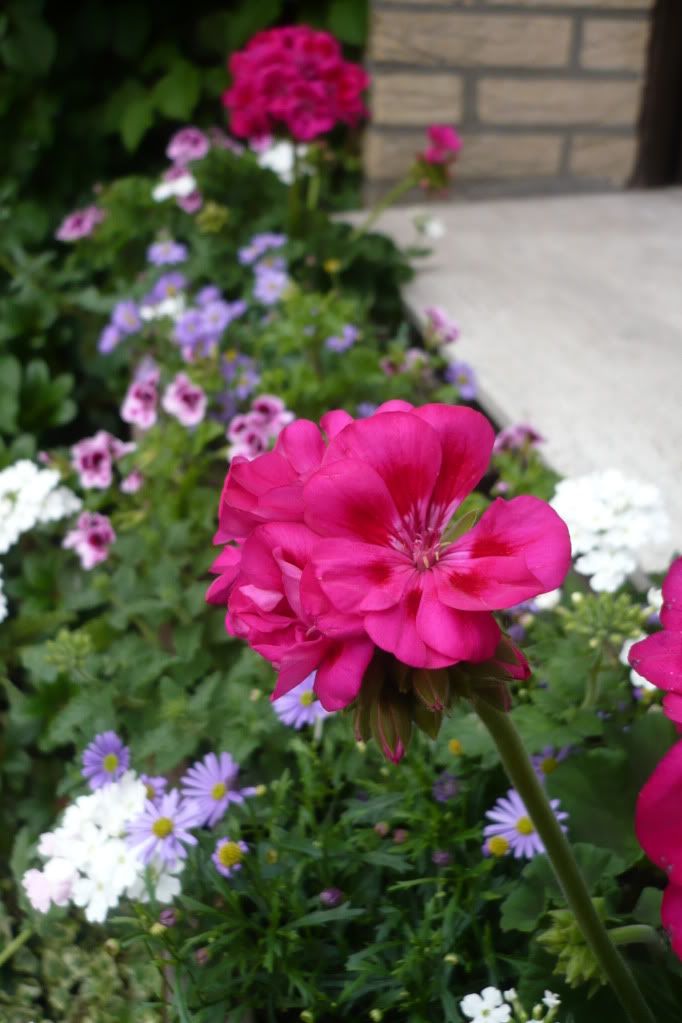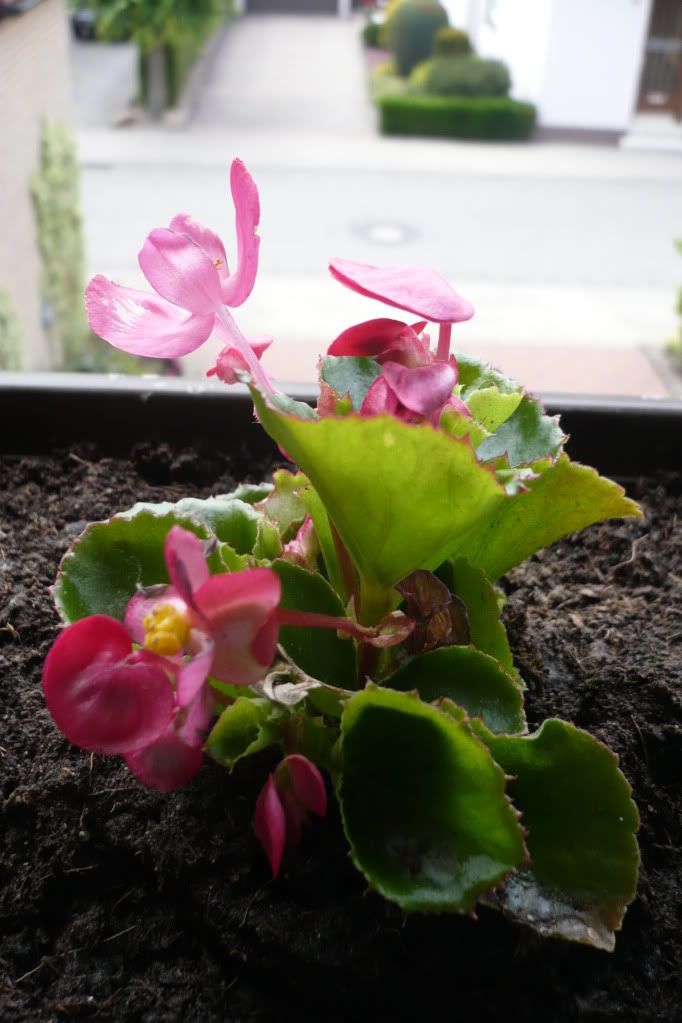 I can´t wait for it to flourish to its maximum size as I can already imagine how beautiful it will turn out :-)