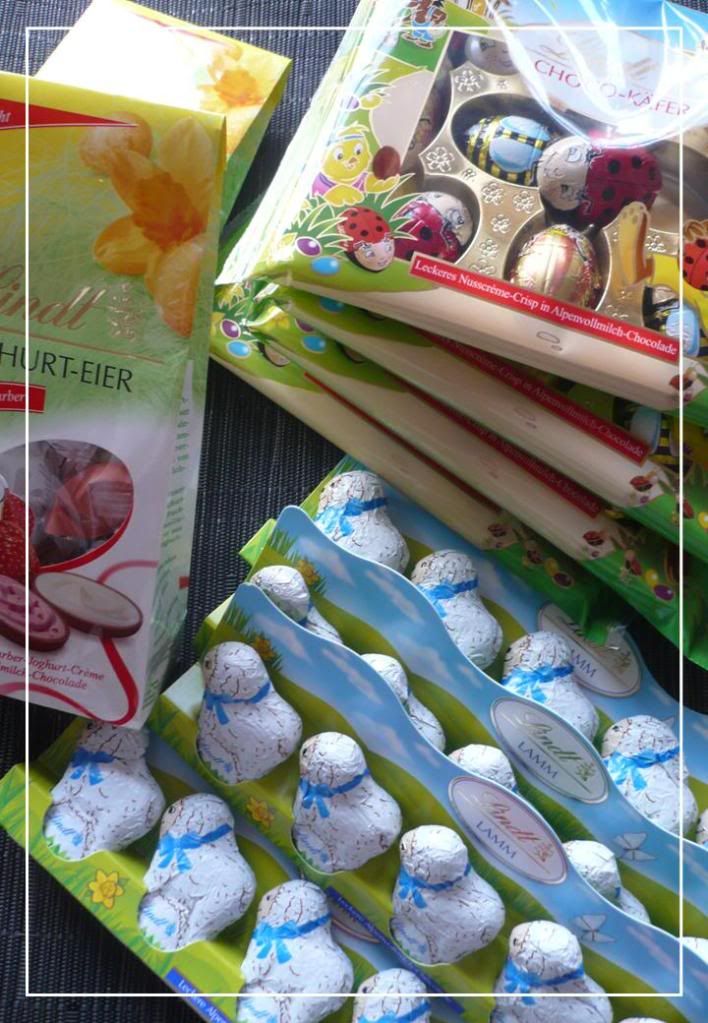 Hubby and I decided to compete to see who could loose more weight in the month of April. Loser will have to fold our laundry for one whole year!
And ... I lost :-(
I simply could not believe I only manage 1.8kg less where else he managed 3kg.
And I did the most terrible thing during the last week too. I tried sabotaging his plan by baking a huge Strawberry Charlotte Cake knowing he could not resist it. It went well because I did not even touch a piece.
I then spotted these. Lindt´s Easter Collection Chocolate Pralines at less than 5% from the usual price (10 cents from normal 2.50 Euro!) so I literarily carted everything off the whole rack! I came home happily, placed them in the most strategic location in the living room in a clear jar to tempt him further. But let´s just say that my game plan backfired.
I ended up eating most of them. Damn Lindt. They were so good.