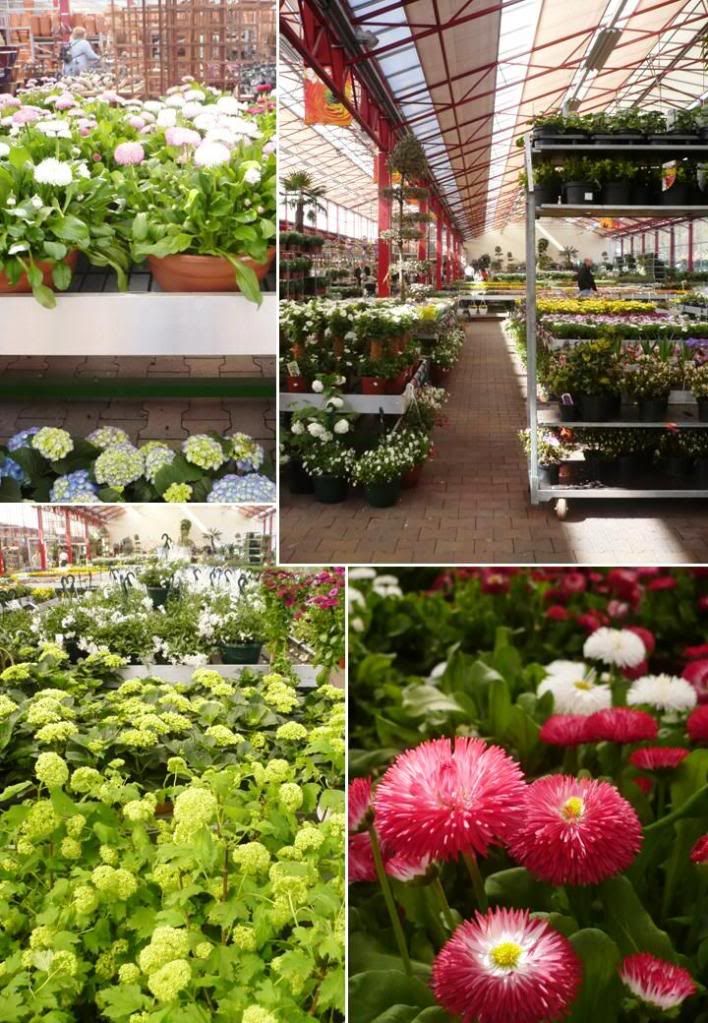 Sorry that I have been missing in action!
Althought I have highlighted that I will be tending to SEVEN, therefor not going to blog so regularly here, it is not entirely the truth. The truth is, I have been doing lots of gardening, going out shopping and simply enjoying myself at the balcony since the weather is soooo gorgeous. To those whom knows me, you should come and visit me to understand what I am talking about. The sound of the birds chirping while laying on the deck with a book on the hand is just so ... tranquil ... here. Love it.
Anyway, a bit of update. This is one of the garden centre we visited last weekend in Holland. Can´t remember the name of this Garden Centre. All I remembered was, it is as huge as Hilgert, my regular place here BUT stocks up a really good variety and SUPER FRESH flowers, plants etc. We didn´t buy much except for some packets of long bean seeds and a bag of red onion bulbs.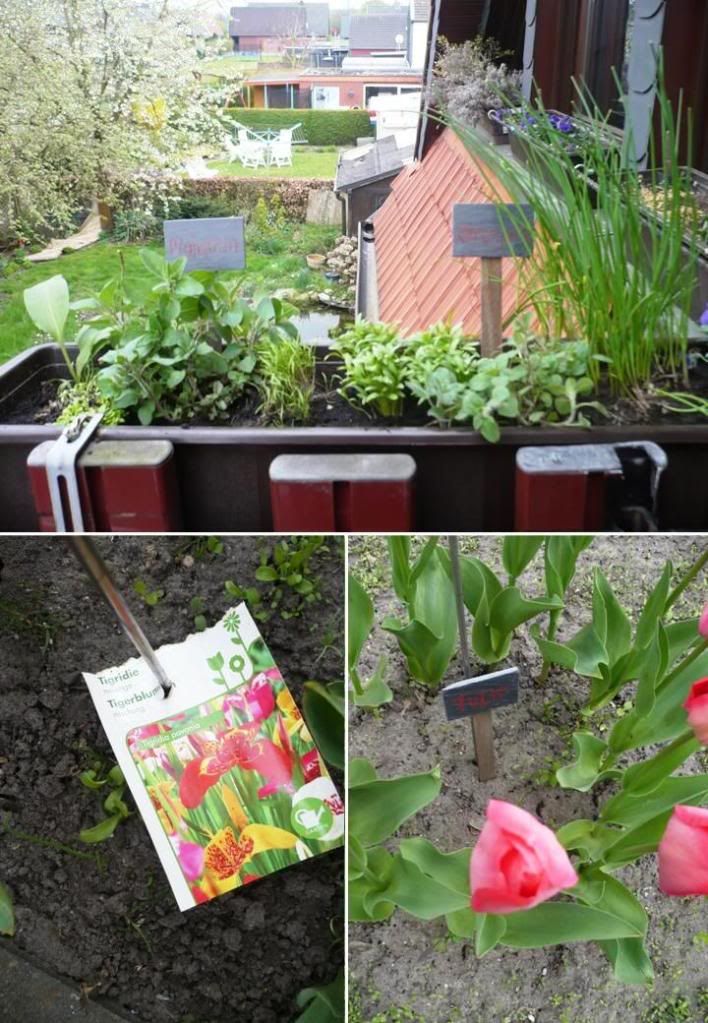 The picture below is our herb pot on our balcony. So far, I have in them Basil which I seeded from scratch and honestly, I am not going to bother next year because the growned ones cost just a little bit more and is ready to be harvested in a week versus me having to wait for almost a month here to even see some sprouts. Then, there´s Barlauch (this wonderful, garlicky smelling herb which the locals here use to make a MEAN pesto sauce without any further garlic added, how great is that!). And there´s Majoram, Dill, Coriander, Oregano and Chives, in that order from left to right. I would love to add more herbs such as Sage, Thyme, Rosemary, Chevril and Mint but let´s see if there´s space still when they grow fully.
I have been doing a bit of planning on our plot downstairs. While the tulips are growing well, it won´t last long till summer hence, what shall we do after that? I have planted some Tigerblumen Bulb on a row to replace some Tulips where else still searching for ideas to replace the two circles of dark pink tulips still.