I was a year older yesterday. To be honest, I was feeling kinda down since days. Nothing to do with age whatsover, and what is there to be upset about age when I feel more assured now than ever and age does a wonderful thing to it. But I really cannot help missing friends back home, family back home and wondering what have I achieved in this little town here for the past 19 months.
my simple korean lunch with singapore sling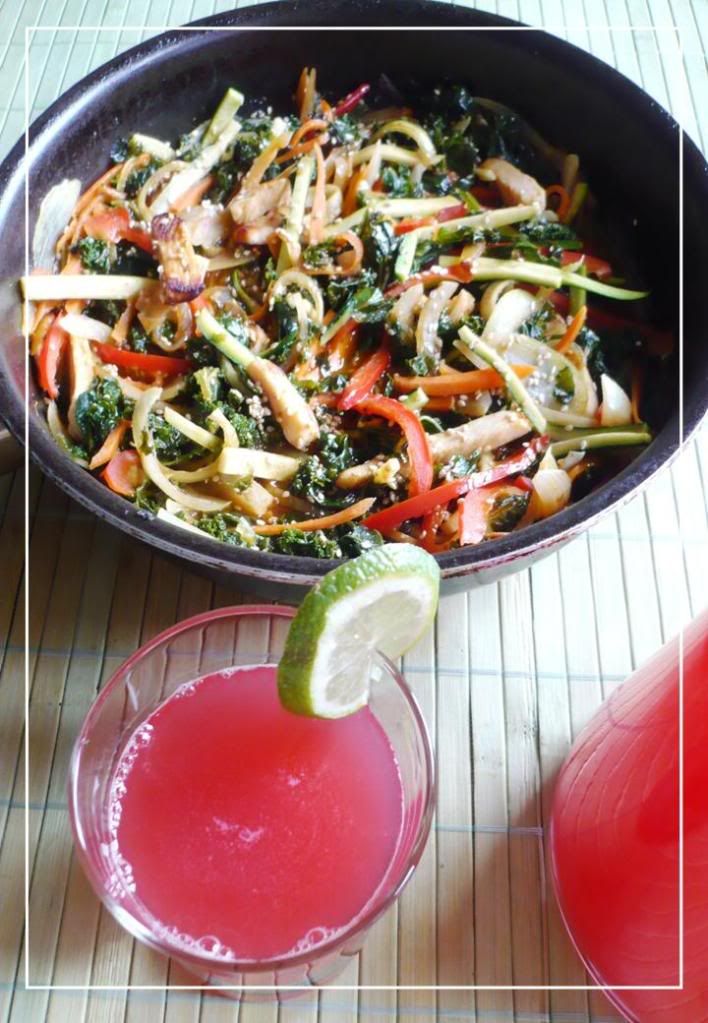 I think it did not help that birthday culture here is kinda different and I am sort-off expected to throw a get-together session for friends instead of being lavished on back in KL Home, but really, they are more of friends of my husband and thought they turned up, gave me lots of well wishes, they are super nice people and all, I cannot help wondering where are my real friends. Friends that I made on my own and someone that I can share everything with, gossipping, bitching and all. I did make some last year and they were at my birthday and to me, that is an achievement - but it was so strange that none of them were contactable. Some had either moved, some went MIA and some of them even had their mobile numbers changed. So much for having a friend isn´t it? Hubby´s friends are great. But there is a line I guess and there are just so much that I can say or disclose. There are things that I just don´t get it and it is simply difficult for me to express it to them without offending them. And with my language skill being at teenage fluency level, at times I just gave up wanting to convey something before even trying. There was a lady in the group whom like me, moved over here from Hamburg to be with her husband. I like her. It is an unspoken bond that I guess none of the locals here will understand. The difficulty of adapting to local cultures, and I guess to certain extend, the two of us are after all from the city and we do share similiarities to what is deemed as exciting to do and what is not. Well, I am no spring chicken either and I am not referring to the clubbing scene and all but somehow, I missed the excitement of city life with all the shops, the new stuffs, the restaurants and cafes, the openess of city people whom are more accepting, and much much more. My friends back in KL don´t sweat the small stuff and so, I am like that too. We take it easy. Because after all, city life is filled with daily work, communiting and whatsoever stress already and all we want end of the day is chill out. There seems to be a lot of unspoken rules to many things here. There are a lot of things that I cannot pinpoint currently but all I know is it does not feel right. But hubby is lovely. He is the sweetest man ever. Same goes to my mother in law and my father in law. If it weren´t for them, I guess me and hubby would have been somewhere else but as it is, love as how they said it, conquers all and it is the love for his parents that made us stay put.
homemade teriyaki salmon sushi, bailey cream in dark chocolate cups, singapore sling glasses and vanilla pod gifts for the girls from my recent trip back home ...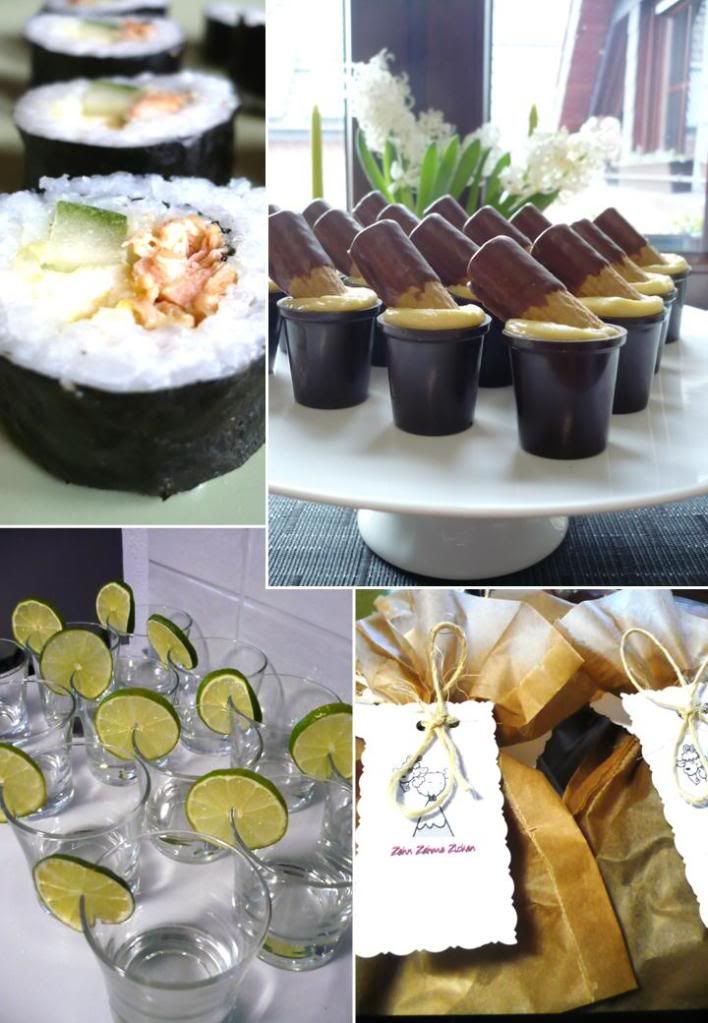 Maybe I just miss having friends and family pampering me on my birthday, bringing me to restaurants which can last as long as a week or two before or after the big day, forget about all the tidying and cleaning and showering me instead of the other way round.
Tiring day.