Yesterday was another one of those days me needing a little retail therapy, but of a different kind. A visit to Hilgert, the largest garden centre here always put me into cheery, happy mood. Fortunately too, I had my camera with me hence ...
I notice a lot of new arrivals from tropical climate such as Lemongrass (but looked slightly dried up), Vanilla Bourbon plant (pic below), Kumquats, Lemon, Bananas and more ... it was sooo tempting to bring home the Vanilla Bourbon plant but alas, one realises her limits.
What I love here are the quality of the plants, flowers and trees. Well taken care off by a huge team and prices are reasonable too. Although the trees are probably from all over Europe, I suspect most of the flowers are from Holland.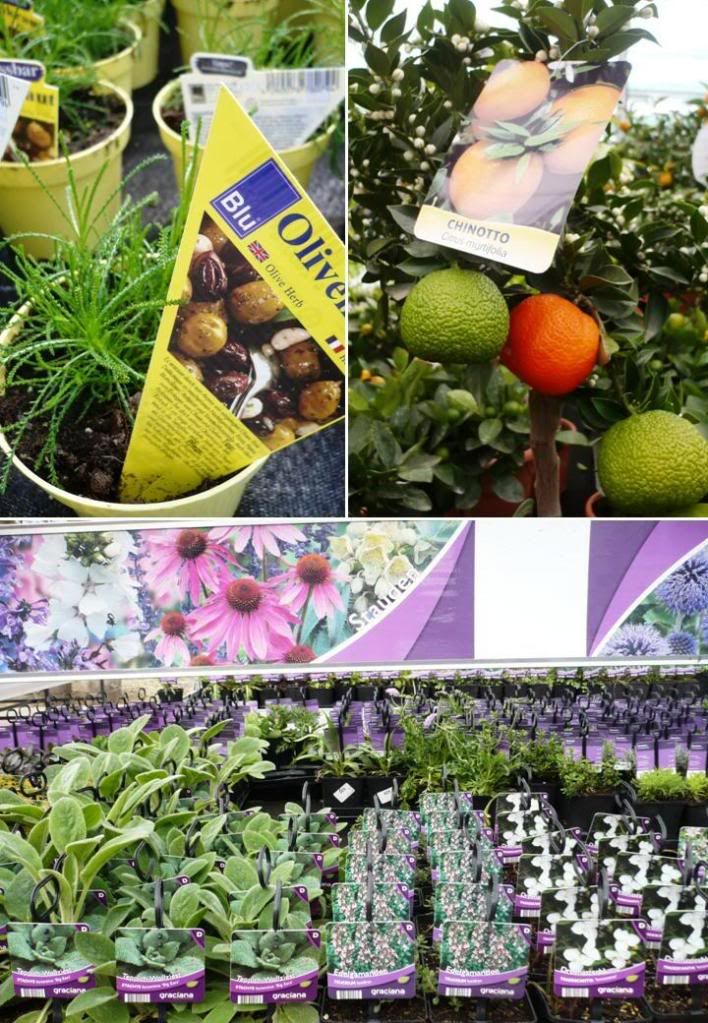 I really like this brand Graciana. Lovely packaging, lots of variety and their plants look healthy too!
One can easily spent hours in this 2,300 square metres of space.
I did not take any photos of the water plants I am planning to pick up for our water fountain remake. But I promise I will do that as soon as we get a clearer idea what concept we want to create there. Our current inventory is a black, rectangular container with leftover wood material wrapping partial of the exposed corners. The container is quite high too, which makes it even more difficult to decorate hence ... taking a bit more time than usual to do it up. Anywayyy ...akan datang :-)
Heyyy .. look what I got from Hilgert! Two new white containers; one for the herb pots in the kitchen and one for the Hyacinth which I´d also picked
up@50
cents each... aiyayaya .. how to resist :-) I love this bulb. Not only does it look good, the smell is truly heavenly and strong enough to fragrant up the whole room. And I love the whole process of waiting for the bulb to florish!
Also ... I have been wanting to share this unique product with you for a long time.

I am not sure if this is available outside Germany but I thought its a great wall storage container where you have your kitchen towel (the bottom rail), aluminium foil (second from bottom w/cutter), cling wrap (third from bottom with cutter) and insert space for plastic bags - all tugged neatly into one. We use to have so much problems trying to get our cling wraps neatly layed out for wrapping but as it is, its sticky and will usually end up with creases, which I hate. Aluminium foils too, no need to go hunt for a ruler to tear them out anymore. The cutter hidden right infront of the slid does just that. Easy.

Found them in Amazon, had been using them for months and could not rave more about its. Is it available in Malaysia? Perhaps someone should bring this in!