The stove was working hard yesterday boiling a huge pot of chicken stock under slow fire for several hours. The stock came out really delicious on its own and the best part is, no preservatives or stock powder were added. Just fresh chicken meat with a bit of fat/skin, leeks, carrots and celerie. I put them on a reboil a while ago for my lunch. Nothing spectacular but just few pieces of fresh mushroom added in, some brocolli, a hardboiled egg - although I must add that it is technically 90% hardboiled egg and a portion of egg noodle. I didn´t enjoy the egg noodle very much but the rest was slurped down in a jiffy.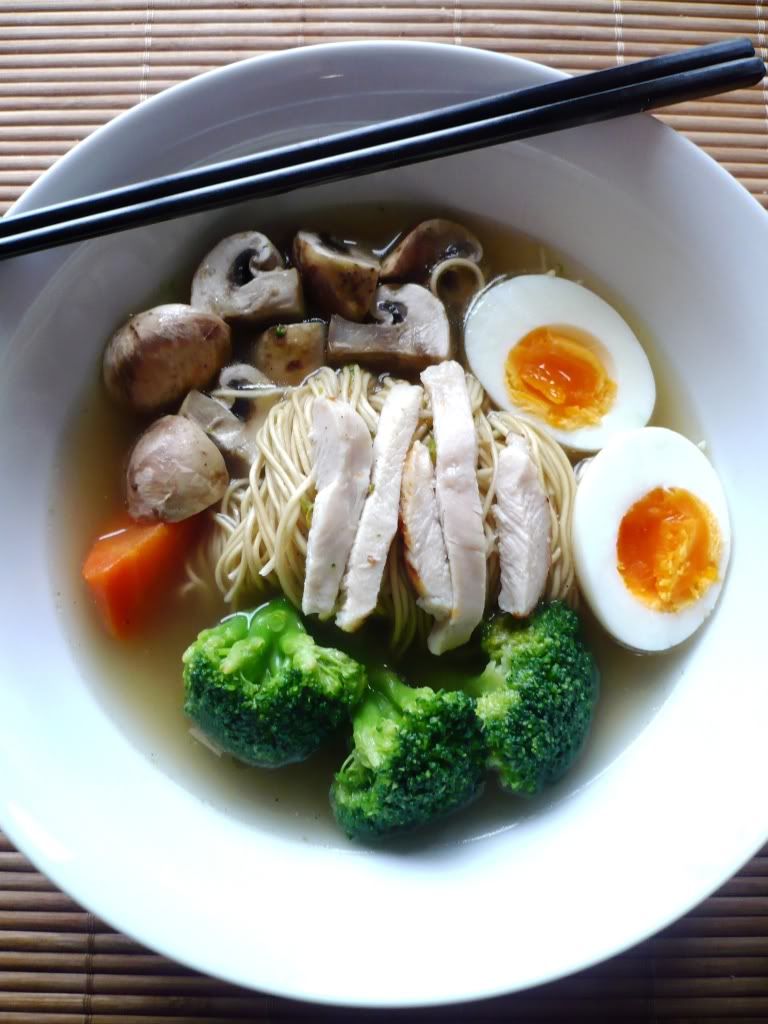 Well, I have achieved what I earlier wanted too. Loosing 2.5kg and I have one more day to play with for a bit more grams. :-) Shall I proceed? Oh yes, I think I will ... just for a day more. My old cheongsam fits me like a glove again, and I am thrilled. Some mission accomplished eh.
Here´s the usual report :
Breakfast : Suppliment Drink
Lunch : Chicken Soup Noodle
Snacks : Apple, Kiwi
Dinner : Suppliment Drink
Exercise : Lots of packing, and repacking, ironing up some clothes, unload the dishwasher, did the laundry and perhaps, head to the store later to grab some last minute food stuff for my beloved niece.
Weight Lost Today : 0.4kg
Total Weight Lost till Date : 2.5kg