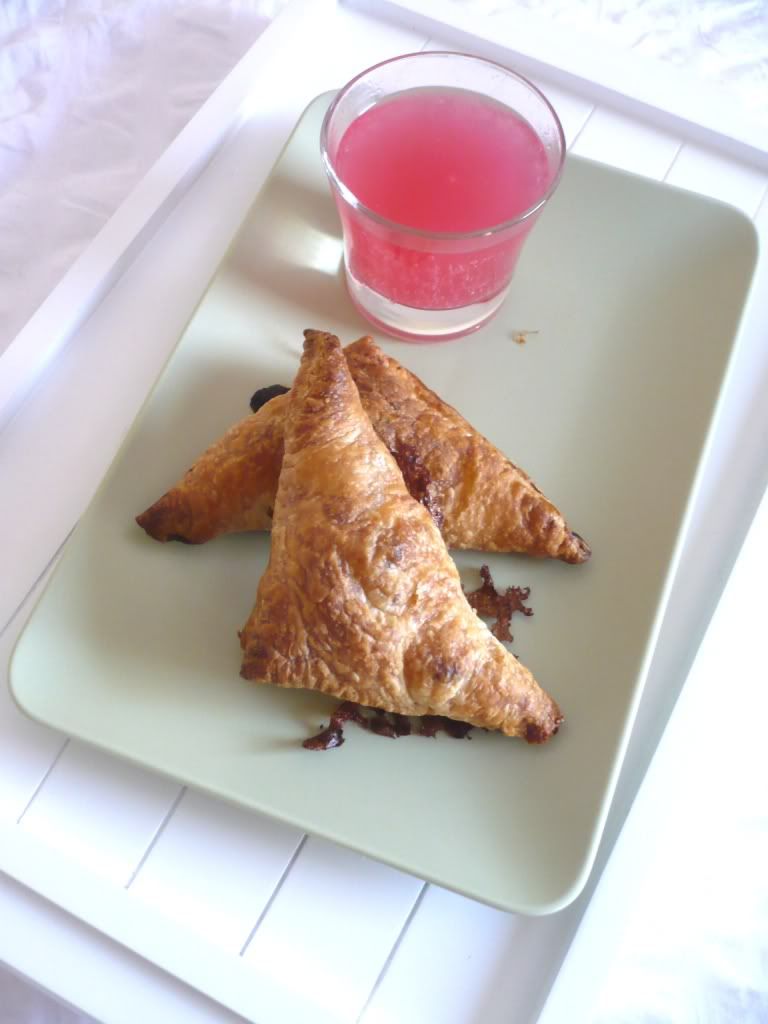 Oh noooo, did blogger do something to the photo insertion feature? I am hating it :-( I mean, it is niee to have the help of resizing options with a click just below the photo but I simply can´t do it manually, and the reason why I don´t like it is because my photo´s are off different size. Tsk, tsk, tsk ...
I just got back from outside. Though its cold outside, around minus 7-8 but thankgod it is sunny, I could not help taking a walk to nearby KIKS and Tedi Store (local discounter) to go hunt for some small, small gifts for my niece Ashleen. Me and Juergen spoil her silly. Without fail, we would bring back 5-10 items each time when I fly back to Kuala Lumpur. We would than surprise her each day with it. It turned so bad that she started asking if there´s anymore gifts for her! At that age of 6, material things should not be in her mind, isn´t it? So anyway, I told her that THIS IS IT, the last time I am bring so many gifts to put her expectatin in place. She sulked soon after of course, but I thought that is the best for her. But guess what! I did it again just now. I simply cannot help it! I missed her a lot, really and seeing her jump with joy and excitement just makes my heart meltttt ....

So. Back to my counting calorie program. I had again lost a bit of weight. Not so much this time. 200 grams but better than nothing. I assume last night´s Turkey Puff did it for me. The temptation was so bad yesterday and I nearly downed the last two pieces too, but thankfull ... I prefevered and told myself, THIS will be my lunch tomorrow instead. They are indeed yummy.


Here´s for today.

- Breakfast : Drink Suppliment

- Lunch : Two Turkey Puffs

- Snacks : 1 Kiwi, 1 Apple

- Dinner : Drink Suppliment + 1 Amicelli
- Exercise - 1km Walk, Cleaned the Toilet, Made the Bed, Mopped the Floor
- Weight Lost Today : 0.2kg

- Total Weight Lost Till Date : 1.6kg