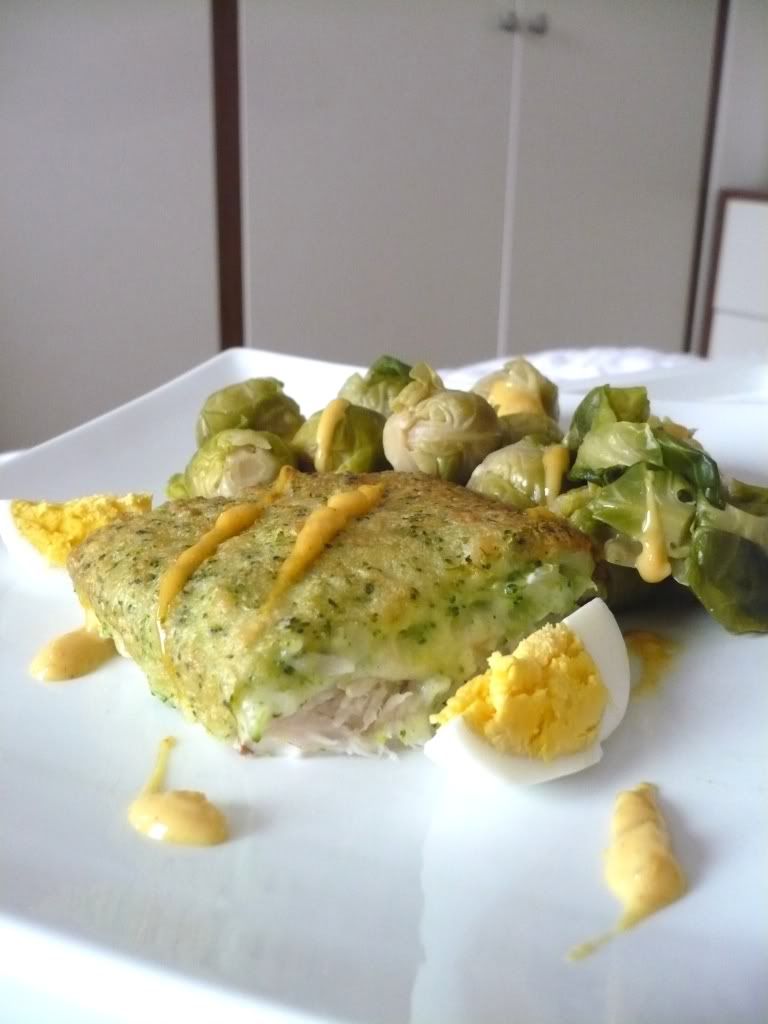 Today, I am feeling as though all my energy had been drained out from me. Last nigth was my second night waking up in the middle of night. Nothing to do with hunger pangs or whatsover, but I was awoken by the pain from my left arm, result from Monday´s SwineFlu jab. Although the nurse mentioned that the pain will last only a day, I suspect me carting home 10kg of groceries by hand right after the jab did it. Hope it goes away soon. My eating habit for this counting calorie exercise is still going strong, thankfully but I must say that the urge to have a hot dinner together with my hubby is tempting. And so, I helped myself to a small portion of pasta last night, in addition to my regular suppliment drink. As of today, I hope to be able to stick to the following till the day ends:

- Breakfast : Suppliment Drink
- Lunch : Brocolli Cheese Baked Fish with Brussel Sprouts
- Snacks : 1 Apple, 1 Kiwi and 3 After Eights
Dinner : Suppliment Drink
Exercise : Upload the Dishwasher, Made the Bed, Cleaned the Toilet, Mopped the Floor, Wiped Top of Livingroom, Kitchen and Bedroom, Laundry
Weight Lost Today : 0.2kg
Total Weight Lost Till Date : 1.8kg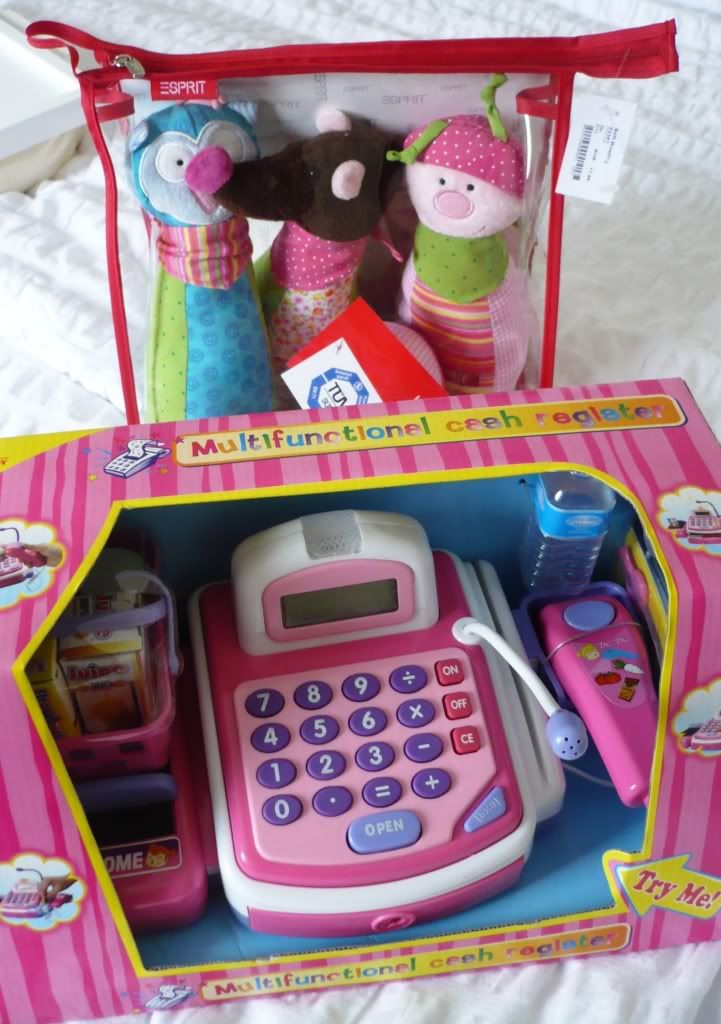 On another positive note, I will be flying off to Bangkok for massive eating, massaging and shopping in no more than 9 days! Woohoo! And look what hubby got for Ashleen and Kaylee last night ? :-) The cutest ever Bowling Set for the 13 month toddler, and the full Cash Register Set for the Che Che (big sister) ... mind you, the money is in Euro and not in Ringgit! The first currency she is learning to trade! Haha. Hope they love it.