It snowed, snowed and s.n.o.w.e.d. Temperature went all the way down to
MINUS 14
yesterday, and it was only beginning of winter season! If not due to fact that many of us have to go hunt for last minute gift or stock up food for Christmas, staying in under such weather is really not a bad idea.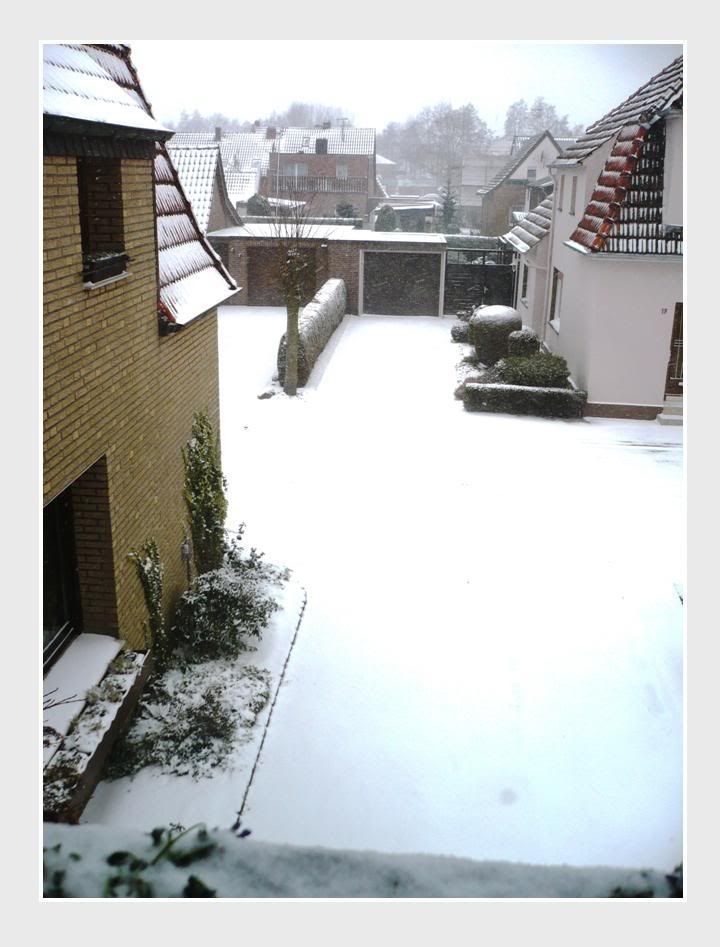 There´s also the extra responsibility of shoving ones walkway before 8am and around the same in the evening. Just incase someone trips at your property compound and sues you. Not so nice after all. This is apparently the unspoken rule here in Germany. I am curious, is it the same in your part of the world when it snows?
Every year, we have only a few gifts to prepare. One of Mama and Papa, and one more for Dirk and his girlfriend Carola. As for me, finding the perfect gift for my other half was not so difficult except that the online store just informed me that they are able to deliver the goods only in January! Fret not. I already have a gift prepared. This one is an extra on top of the first. Anyway, anyway ... here´s what we got for Mama and Papa!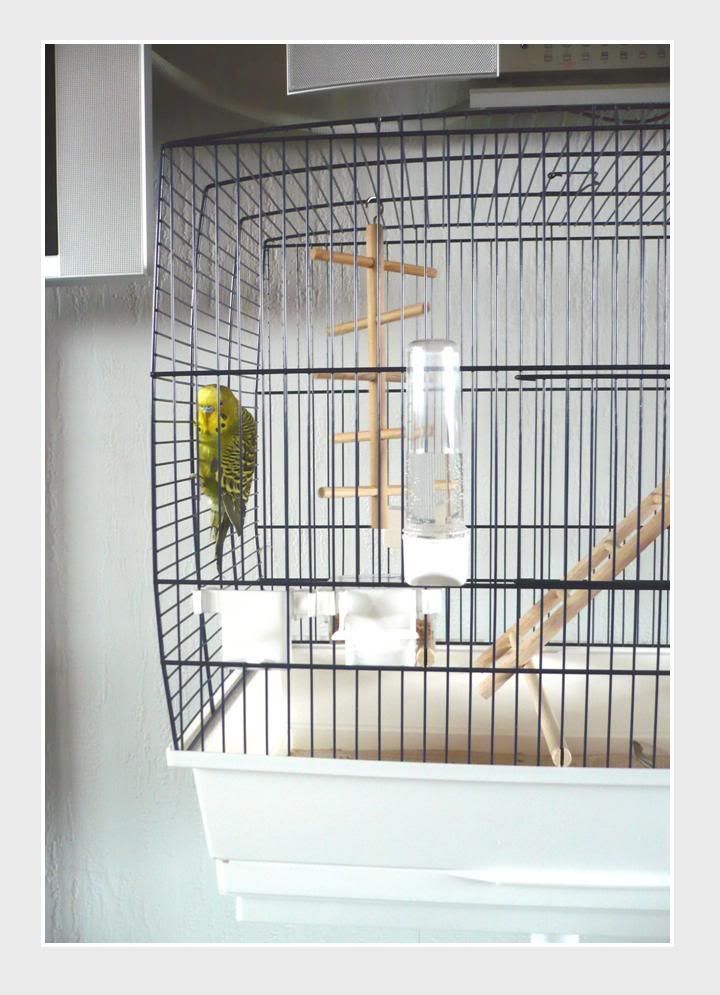 We figured, they have EVERYTHING, literarily except that Mama sometimes wishes it is not so quiet in the house. Papa lovesssssss watching animal programs on TV too, hence we figured this might be a good gift. Also, not so difficult to maintain lah, as compared to a cat or a dog which I know they love. What do you think of this Wellensittiche or Budgie as it is internationally known? Pretty isn´t it? Bringing him back to the house was such a challenge! Apart from Mama nearly spotting us with the bird on the way back, I accidently left the brochure at her doorway too! Luckily, hubby spotted it quickly and brough it up. Also, we had to make sure he stays silent all the time and as the result, we have been closing all our doors shut in order for his noise not to travel downstairs where Mama and Papa lives. So far ... so good. I think.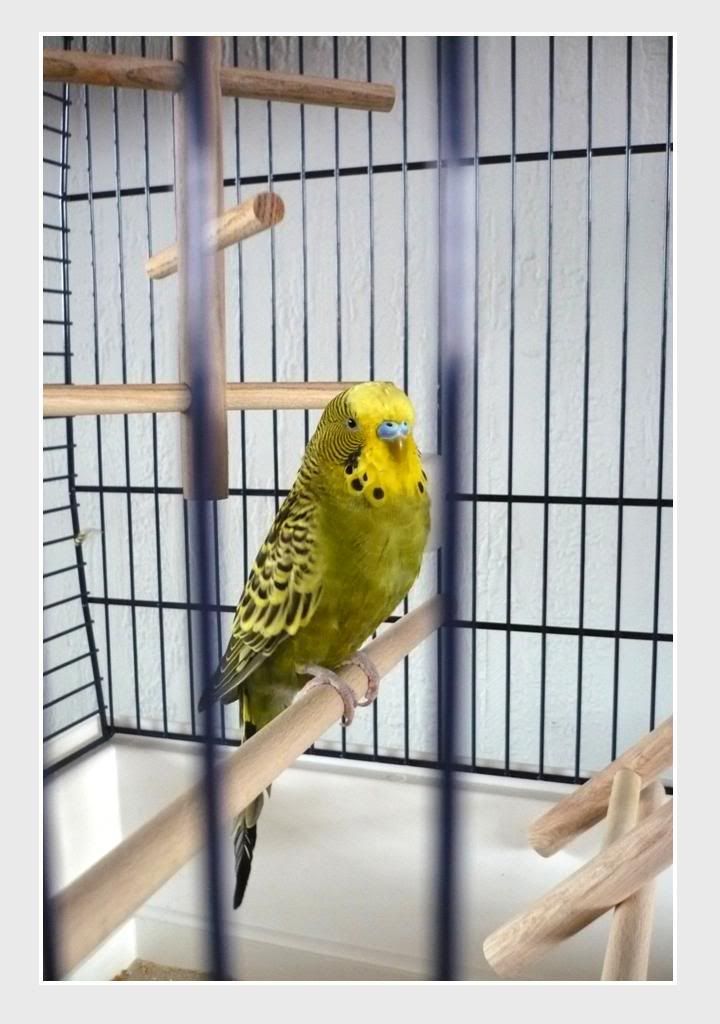 So, Christmas Eve is only 4 days away. What are your plans? Will you be staying home to celebrate them with love one or going somewhere? If you´re staying home, what´s cooking this Christmas? As for us, I am only planning now. Not so much this year as Mama and me will be sharing some cooking chores. I will be baking some cupcakes this year and hope to get it all done up festively. Wish me luck! BTW, hub baked a batch of Coffee cookie two days ago and it was really nice. And without a recipe too, which was so unfair because I can´t even do that. I need my recipe book, search through the net and everything to get the exact measurement and he just did it like that? How can? I finally put up a bit of Christmas decoration on our dining table - which we hardly use btw coz its so big, and can seat eight person and there´s only two of us in the house so whats the point, really. But for the spirit of Christmas, I did it. Not finish yet as I have some ideas still with some twigs, and spray and all. Anyway, back to the cookies ... I want to highlight to you this Mini Stollens I bought from a local discounter here call Aldi. I have tried LOTS of Stollens back in KL and never had I once liked it. Its passable, but nothing fabulous but this one here is so, SOOOO good! It had the right amount of sugar, sweeten candied fruit, not so dense and oh-sooooo-HIONG! This pack was suppose to be for Christmas Day but I already finished up half the pack (oh goshhhh .. calorie girl, the calorieeee) So, I better go SAPU more from the counter before they all vanish. The other great thing about it is, it is cheap. Something like 60 or 80 cents a packet or something. AMAZING HUH!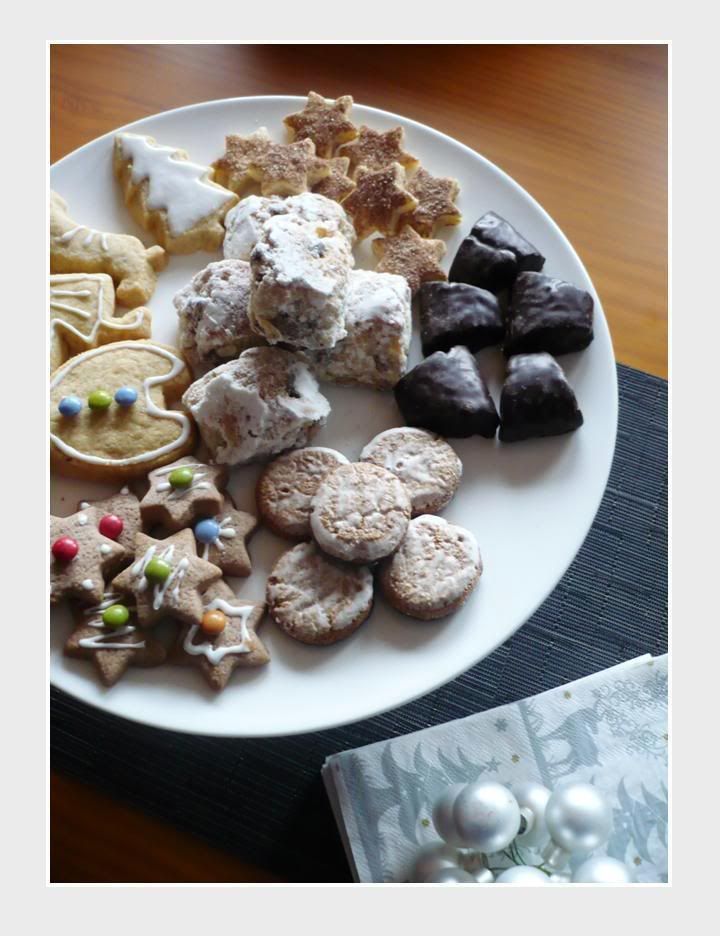 So here´s what had been happening this week ... and perhaps, I will squeeze in another entry more before the final day if I have the time. We will see. Just incase I am not popping in here again, I would like to wish you all once more a Merry Christmas YÁLL and Be good!