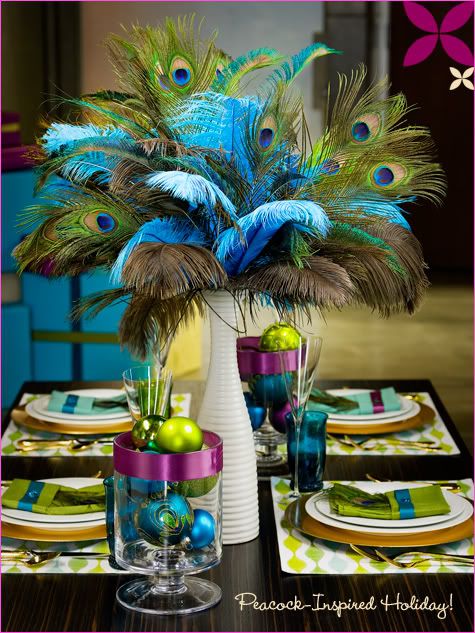 To do list by this week ...
Get hubby to fix the tires on my bicycle tires otherwise, my form submittion to Finanzamt will be forfeited!
Start baking Xmas cookies. All the ingredients except for Almond Powder is ready. Gotta go pick it up too.
Finish up the Bar. It had been three months since but only 80% painted. A bit more Ms. Kang :-) Finish what you started ...
Remove the masking tape from the staircase. Also, wipe the white staircase CLEAN. Gosh, I am not sure if white colour was such a great idea after all now that winter is here.
Xmas decor, my way. Hub did his round by decorating our Advent Candle platter but I have tonnes of ideas still. Since our living room is green and grey, I have been thinking of introducing some glittery blue into the decor. Found some gorgeous ideas on the net like above. What do you think?
And presents, presents, presents ... Hub´s one is tough. I know what he wants but prob is, it will cost me quite a bit to get it. Should I, or should I not? Hmmmm ... Mum and Dad´s one is solved. All I have to do is call up this friend to ask if her dad has the supply. If all goes well ... we will have an extra companion in the house soon :-) As for Hub´s brother, we are thinking of getting him a case of this very, very lovely wine. He and his GF is such a wine freak so why not eh ... In the process, it is also time for us to stock up ours. So here we go ... another 2-3 cases to add to our tiny, little space but I guess, we have to soon make use of our cellar space at the lower ground floor.
Okay peeps ... gotta run!