Me and hubby planted the flower bulbs from my purchase in Holland few weeks ago,
just before I left for Malaysia. I figured, better do it before winter ... in the event the weather decides to run amok with snow and all. Who knows eh.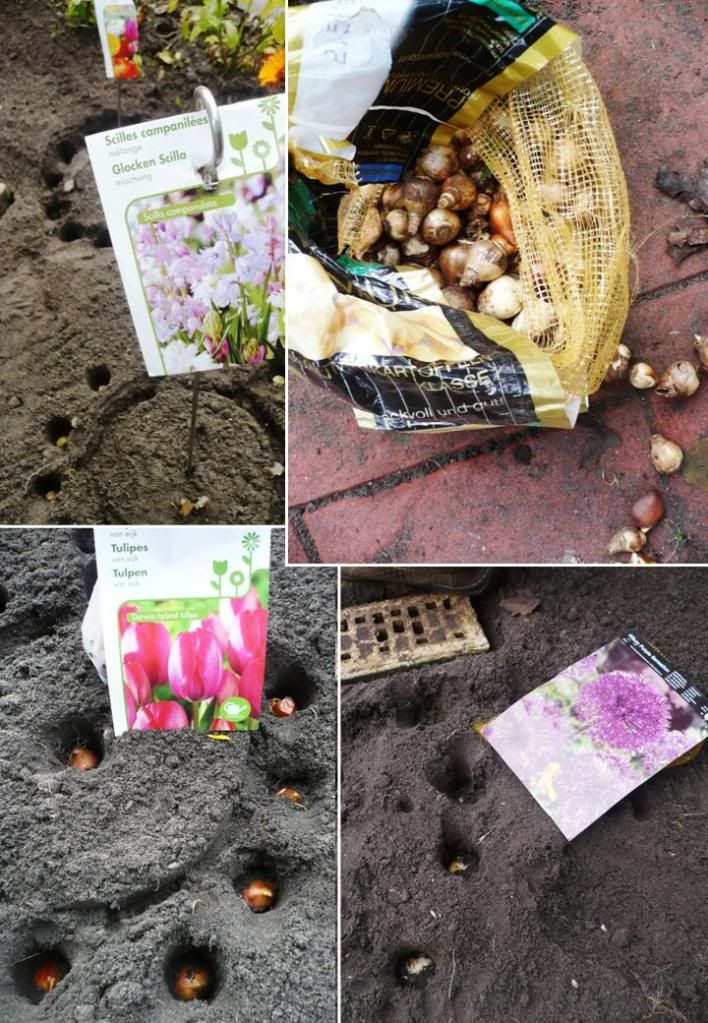 Instead of planting them in a straight line which we always do, we decided to get
creative this time round with circles! But one major prob which we have to address later. What are we going to do with the bare area?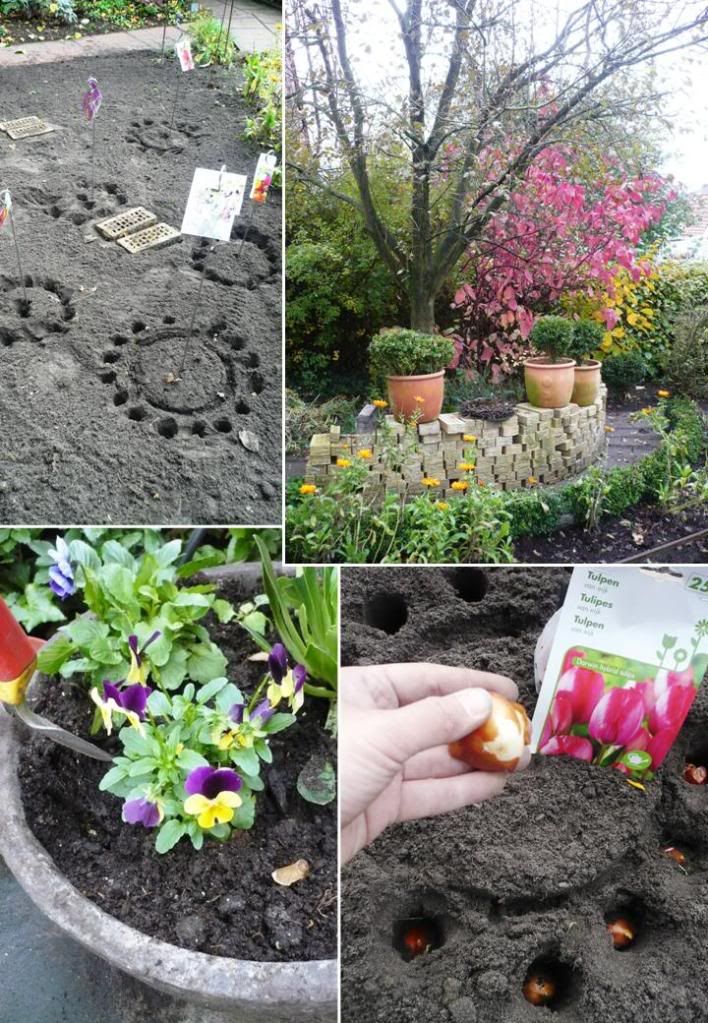 So here´s to our Spring Garden next year. I hope to see you in Spring lil Ms. Tulips, Allium, Ranunkels, Crocus and Scala, deal?