The oysterettes recently gathered in H's house for a lil birthday celebration last weekend. I was glad I was able to join in. After all, the last time we met were last May during my wedding in KL Hilton and that was agessss ago! Anyway, I quickly arranged for my sister's helper to come down to my unit to help my dad to transfer my mum to bed during bedtime the moment I heard about this occassion. Well .. you can say that I was really, really excited to meet them again!
Seen here : Colin trying his best to blow his mummy's birthday candles out but instead "kar liew"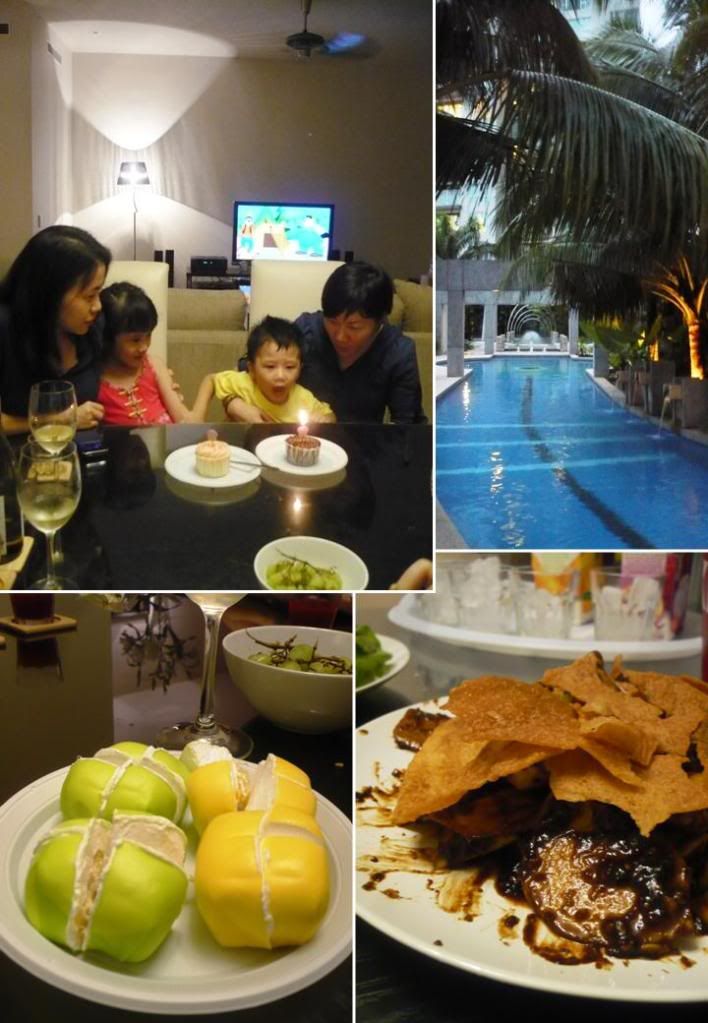 H whom recently moved to her new place in Mont Kiara gave us specific instruction for the night. Just bring yourself and nothing else! Arggg ... I though that was tough coz I had earlier planned to bring something over. But knowing her ... when she's incharge, never underestimate the amount of food she prepares. And so, I played it safe. I arrived at her new pad on time and boyyyyy ... I was totally smitten by her place. It was gorrrgeous! The area, smacked at the other corner of Mont Kiara facing a hill of green were breathtaking, but that was not it. The whole development was very well done and the pool ... don't get me started with the pool area! She and her hub also did a great job doing up their place, and furnishing them with loveeeely pieces of furniture of soothing hues. I was in love.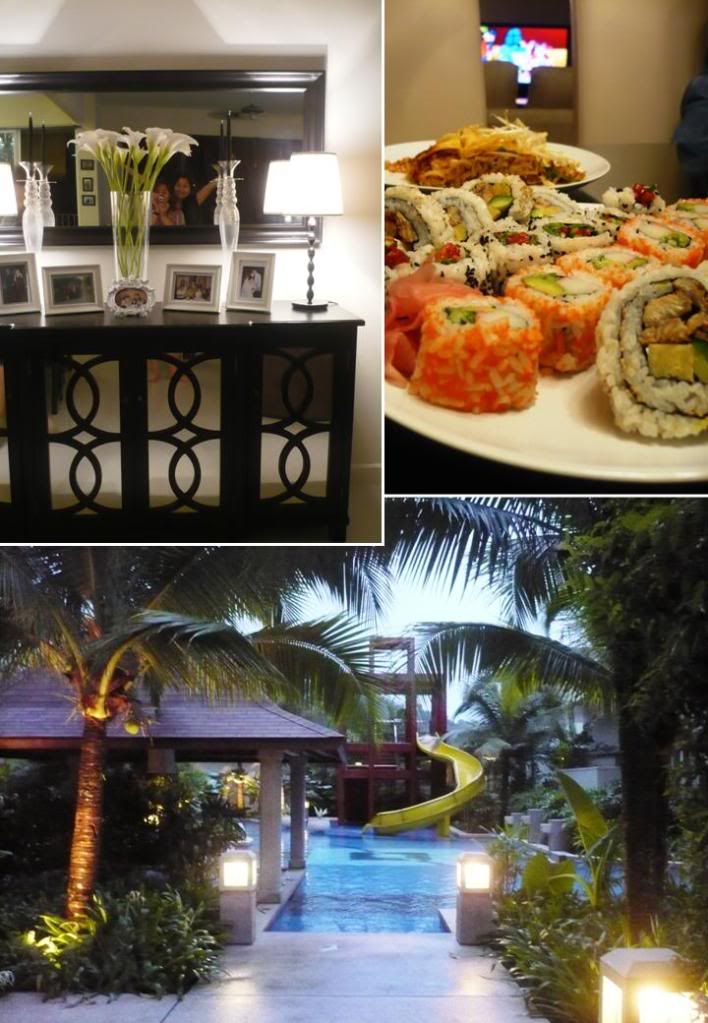 Enough of swooning at her place eh ... lets move on to food. H, as usual ... prepared an array of local and western delight for 5 adults and 2 kids. We had Sushi Rolls (and this itself filled us up pretty quickly!), Damansara Jaya Rojak (yeah, the one from the Uncle infront of Atria and boyyyy ... it is still good after all this years!), Lasagne (from Delicious I think) , Salmon and Cheese Quiche (also from Delicious), Kentucky Fried Chicken (I miss this too!), Pad Thai Noodle, Potato and Pasta Salad, Leafy Salad, Stinky Blue Cheese (which I stayed awayyyy ..yuckkk) and Durian Puff! Yummmmm!
Whenever I am with the girls ... loud Yum Seng follow suit. It is a trademark within our group irregardless of location or occassion! The Lindemann which H opened up were nicely chilled.
And soooo for the birthday, we did what we did best ... ate, gave presents, take photo and chat, chat, chat away ... and what was suppose to be gathering till 10 (because of the kids) ended much later ...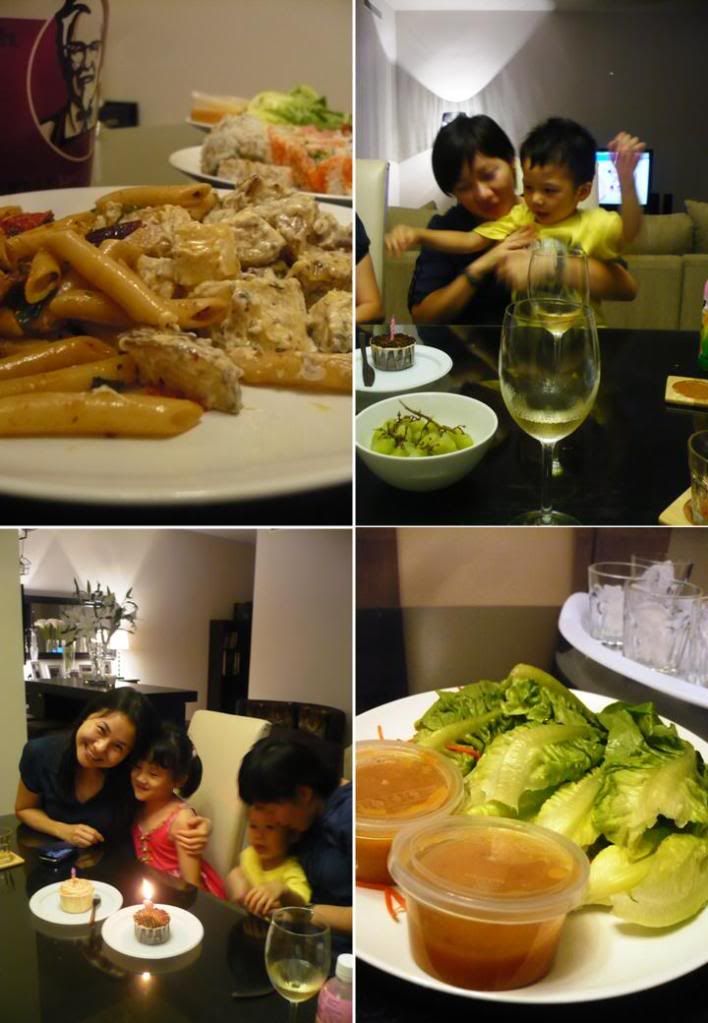 Well ... everything have to come to an end eh. And so we parted after the session and hope to meet again before I leave next week. I hope.