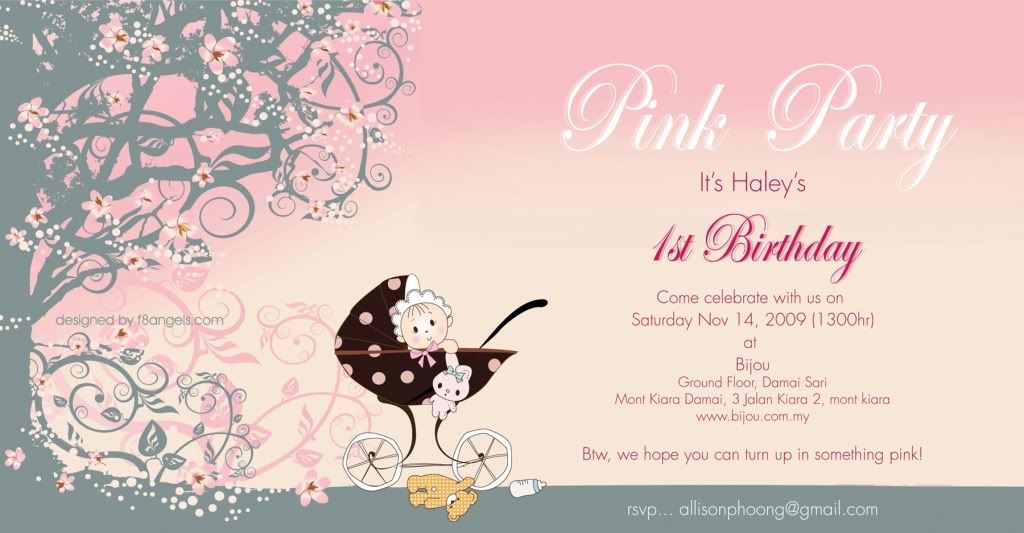 Haley's daddy and aunt is an old friend of mine. Though we had lost touched due to relocation (Haley's mum and dad being Singapore base), meeting up after all these years still feels good and warm. Just like old times. Anyway, I did not hesitate a minute to meet up after receiving the invite from Haley's daddy as who knows when we will get the chance again ...

The party ... well, all I can say is ... Haley, their first born is one lucky baby!
I don't remember growing up having a party complete with customised invitation card (the one showned above), cute baby cakes, yummy Macadamia birthday cake and other delicious bites -and all being held in a nice white cafe, adorned with my favourite childhood colour. Pink. I only remembered blowing candles into a standard birthday cake with garish colour and eating lots of red stained coloured food such as hardboiled eggs and agar agar. But if one were to have a mummy whom happen to be an award winning photographer cum designer in Singapore, I guess all details will not slip through her fingers :-)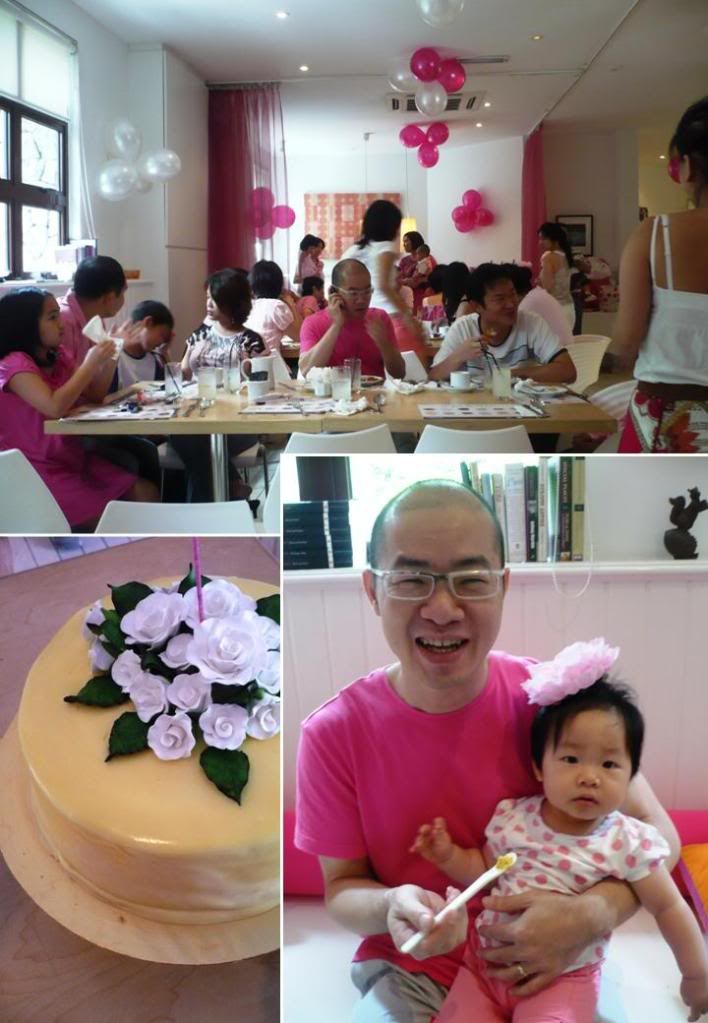 To me, it was more than Haley's 1st birthday party. It was a gathering of old friends with not just Leslie (Haley's dad) being present, but also Sook Mei (Haley's aunt), Joyce (ex-schoolmate), May (ex-schoolmate) and Helena (ex-party-mate) ... ahem.
The food was good. I would say that the catered food were geared more towards the adults. The Aglia Oglio were particularly spicy but good! Al dente and all ... it is such a simple dish but yet, I could not get it right. I was rather impressed with their Chicken Caesar Salad too. The caramalised Balsamic Vinegar actully lent an impressive smoky, sweet flavour to the usual bland salad leaves.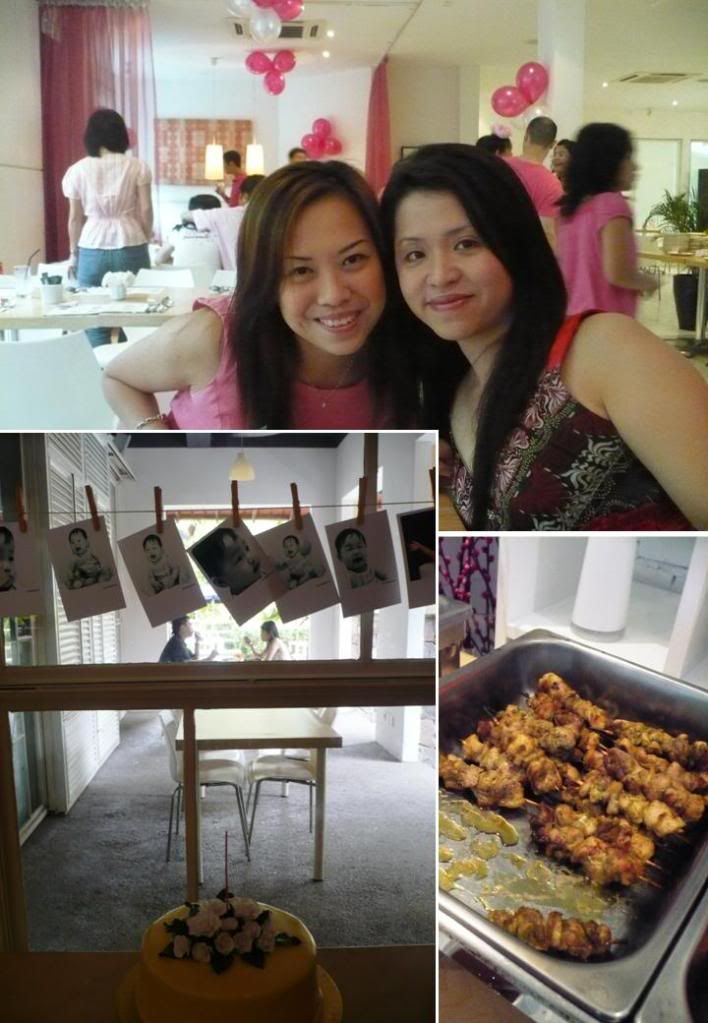 Bijou's Grilled Chicken Wings and Chicken Kebabs were really good too. Too bad that it was not served hot, otherwise could have been better. The Baby Scones were the first to finish. It was cute alright especially after smouldering sinful amount of cream and strawberry jams in them. Unlike all my 36-24-36 friends, I ATE A LOT.
Thanks Leslie and Allison for the invite! It was indeed a pretty pink party with lots of yummy food to enjoy. And boyyy ... it was my first time being in a room filled with so much pink especially guys in pink! Surely an event to remember :-)
For those interested to have their prenant stage or any other family related memory captured, do check out Allison's work
here
. Really impressive!