For three (3 weeks) only in a year, we get to enjoy these super yummy and delicious
white or red Federwasser wine, imported all the way from Italy, bottled
in Germany to usher Autumn before they turn into REAL wine.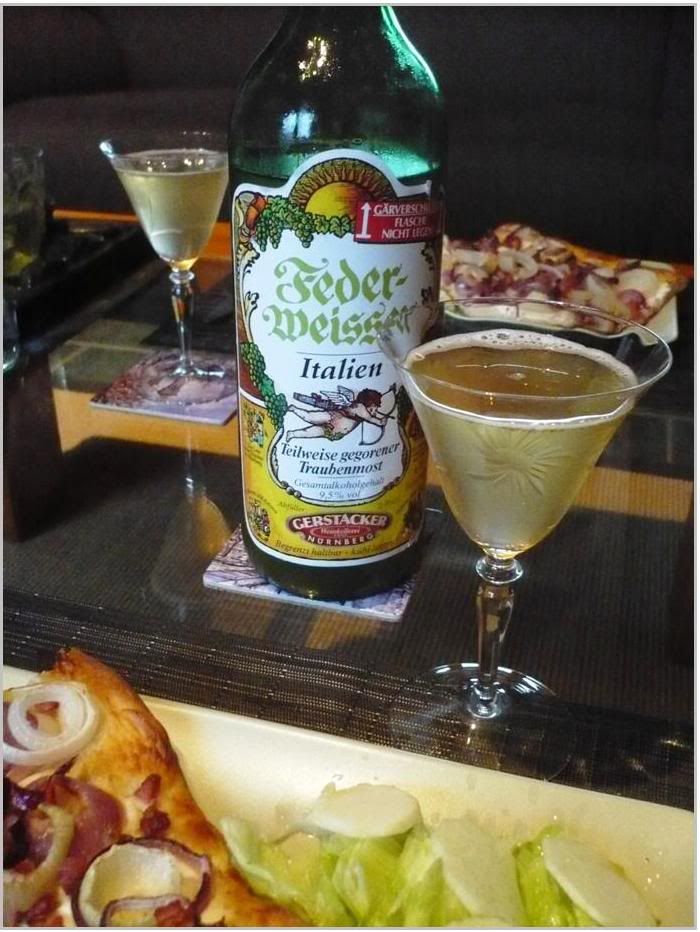 These, my friend ... contains no more than 10% alcohol. It hits you faster than a bullet train, but thankfully also leaves fast so ... its kinda addictive and fun to drink. Niceeeee :-) And what I really love about this Federwasser is, one can´t taste the alcohol so much. It is akin to drinking very, VERY fresh, grape juice but cabornated. I simply loveee the freshness, sweetish and gassy combo that got me scrambling to the store ASAP. If you happen to spot them, I would urge you to try!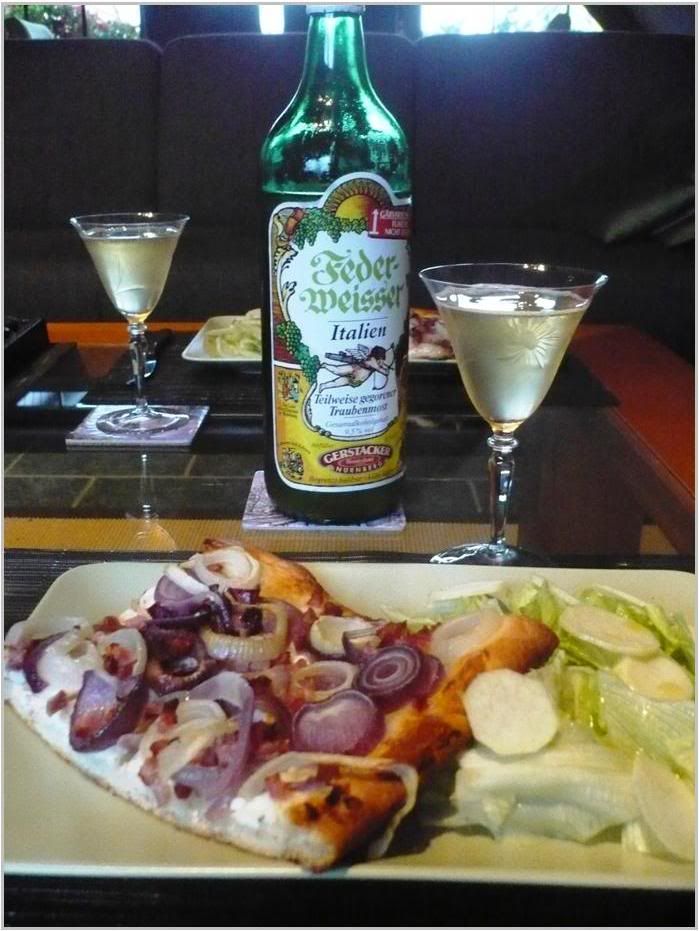 And soooo .. we finished the white bottle and there´s another red left in the fridge ... probably for tonight. I am definately going to stock up more before the season´s over and who knows, if I keep them long enough, it might turn into wine???!!!
Have them with a traditional Zweibelkuchen, or Onion Cake. Its delicious.