The recent trip to visit Lillian and her family was a bitter sweet event for me. So much happened, but the one that affected me most was finding out that my mum broke her pelvic bone from a fall last week. Although its a low risk operation to get it replace and she just got it done two days ago, her being diabetic with weak heart / lung etc makes it extremely difficult and sensative. Anyway, I will be flying back to Malaysia coming Monday to be with her for the next three weeks. Thanks Lou Kung for the tickets, again :-) And for those of you whom I have promised to meet up during Chinese New Year ... well, I am doing that too! Only thing is, poor hubby is not coming with me due to work, and working hard he did ... to sent his wife off to her family twice in less than 3 months.

I did quite a bit of shopping before receiving the news. Now that mum is recovering ... I am finally in peace to post this up. Here´s what I did on the third day of the trip. I went hunting for an autumn/winter jacket in Geneva alone and look what I found :-)

Tried this one on .... loveee the colour but the cut felt retrain. It was way above my budget too. I think it was around SF 280 SF / MYR 940.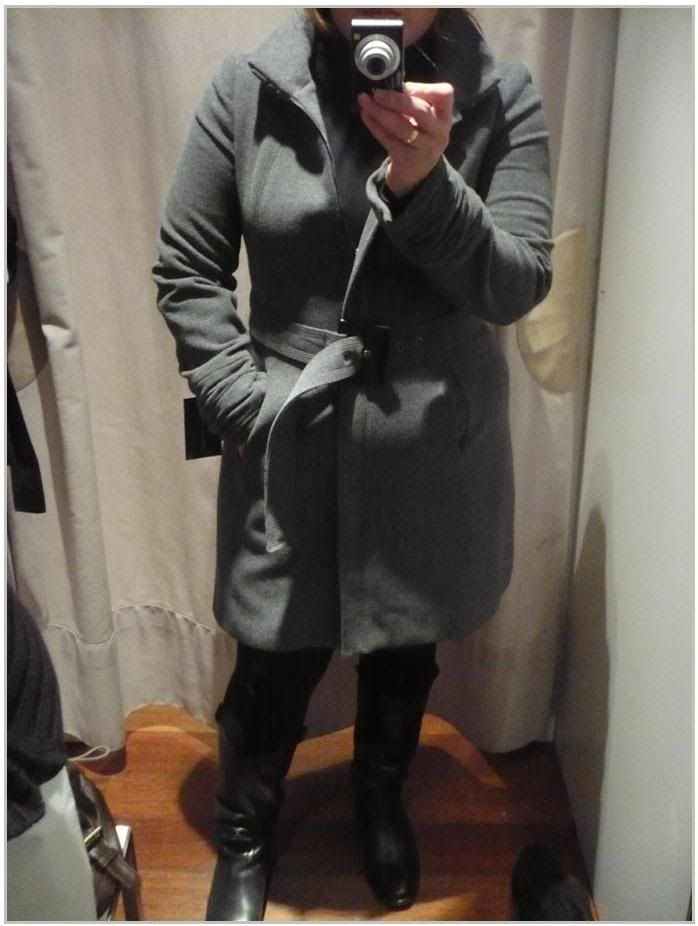 I´ve always been a fan of Trenchcoat. Better still when the material is waterproof and one can easily dust off whatever dust that falls on it. The price was good at SF99 / MYR333 but hummmm ... don´t I look fat in it???!!!
NEXT ....
This one is off 70% wool material and felt sooo good against my skin. The colour, although light grey and would usually pile on the pounds to my already heavy frame, the cut was simply amazing! It was going for SF159 / MYR535.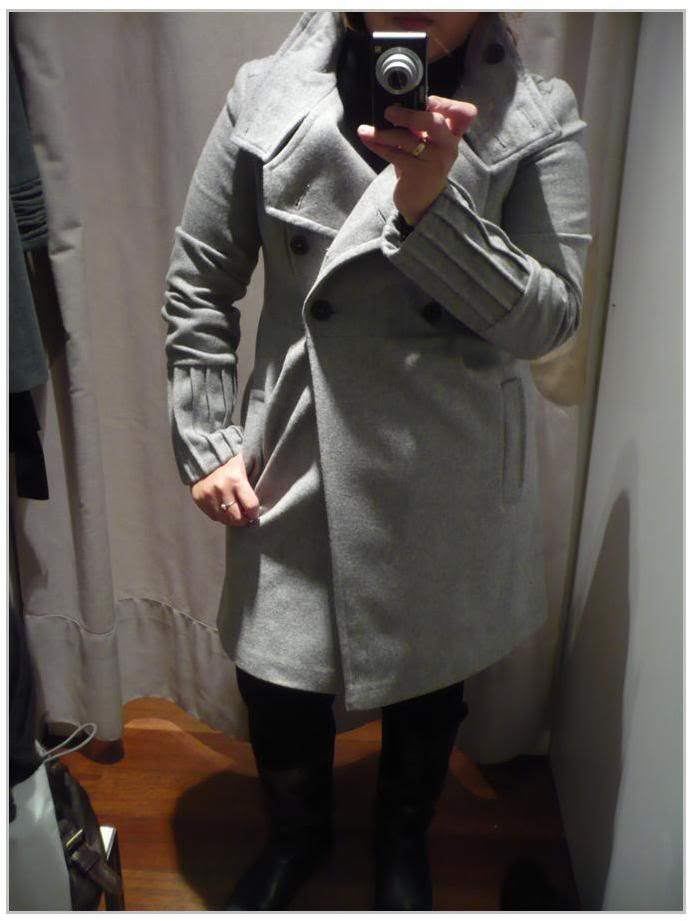 And so, it was not difficult to guess which one came home with me. Apart from the jacket, I picked up two Swiss Made watches from Manor. They were gorrrrgeoussss! Well, I am not going to reveal the price here because one of them happen to be hubby´s early Christmas present and he reads my blog .. so ...
Hubby chose the one with silver lining while I kept the other one.
My other shopping list includes ... French Pastry Silicone Mold! I can now bake stuffs like Caneles, Madeleines, Tartlettes, Petit Fours and French Tarts with this easy to remove Silicone Mold. I hope. One of my other reason visiting Geneva was also to go check out some english cookbooks too. As the result, a copy of Swiss Cookbook in English Language came home with me. Not cheap though. It was around SF45 / MYR 151. Heartache.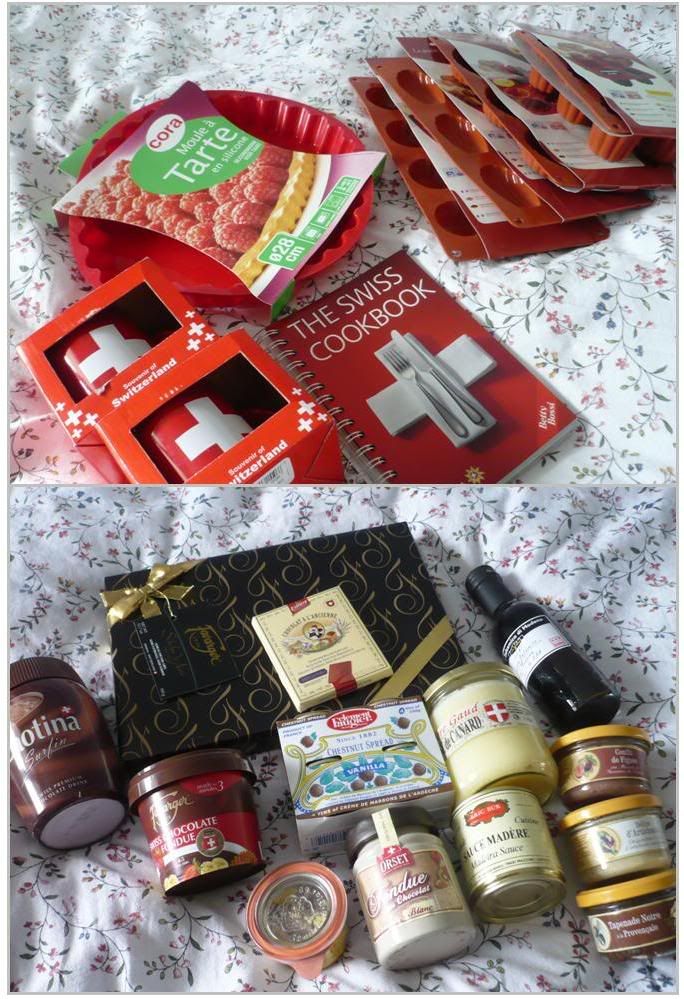 I love picking up food item when travelling hence these came home with me too. Dark Swiss Chocolates with Orange, Earl Grey and Thyme flavour. Also bought back Goose Fat, Foie Gras, White and Dark Chocolate Fondue, Madeira Sauce, Artichoke/Olive/Fig spread, Chestnut spread, and .. and .. the yummiest bottle of Balsamic Vinegar (the one with 3 stars) from Globus Gourmet floor! Though the same brand came with 3 varieties, the one with 3 star is the yummiest and most expensive as it was syrupy like, and taste sweet! Good stuff! I think a bottle was going for SF25 / MYR 84

I have also added 3 french cookbooks to my collection, with one being Molecule type which came with some gadgets, a silicone mold and recipe book, of course. When not looking, Andrew sneaked in another cookbook into my collection too. Thanks! But eerrrr ... someone´s gotta help me translate those recipes!
I carted home french butter all the way from France to Germany with my 8 hours train ride, and thank god, its Autumn weather hence it was all in good shape. I also smuggled in Alpage and Doux Gruyere and lovely, loveeeelyyy Comte.
And Cailler Chocolates! All I can say it, it is so much more better than Lindt! And the best part is getting the Gruyere and Cailler straigh tfrom the source in Gruyere :-)
My only hope is, I hope there are leftovers for me to enjoy when I return from Malaysia in a month´s time.