It is time of the year again for the annual Ahaus Kirmes aka Funfair :-) Held between 11th -14th September this year, it was nothing short of spectacular for children and adults to enjoy and marvel at the rides, do a little shopping and grab a bite.
The first thing we did was hit the food stalls. There are LOTS ot choose from, from pizzas, burgers, fried noodles, fries, crepes, braised mushroom etc. But I knew exactly what I wanted. I recall eating a delicious portion of Schweinbraten aka Grilled Pork with yummiest mushroom sauce last Kirmes hence I went searching for the exact same stall soon after.
My sausage man (hub lah) had a super longgg wurst from this stall.
Instead of just going there to eat and shop, I did something extra this year! Me and the girls (stammtisch) took a Ghost Train ride last friday ... (thanks to Silvia whom instructed everyone to get on the train :-) It was fun and we got ourselves all wet too ... Haha! Not as what you think! It was part of the ride where sprinkles of water greeted us when we are about to finish.
They remove the Big Wheels this year and replaced them with this Octopus Looking Ride. It really look scary to me just by looking at it! The 3 hands did not only turn its wheel, so does the individual hand itself making 360 degree turn at the same time! Pukey, pukeyyy game.
Before someone cup my eyes. and to find out that my party kaki is back from Peru after months of hideous, I manage to try my luck at these ...
Not sure what its called. Basically, all I had to do is buy some coupons and find a city/country match to grab any of the hugeeee soft toy displayed on stage. I started off with 5 Euro for 25 coupons but no luck. Topped up again with another 2 Euro for 10 coupons and again, no luck. By than, we had about 15 small prizes and decided to come back later. Perhaps, the next batch of fresh coupon in the box would be better. But another 2 Euro top up by hubby only got us that far.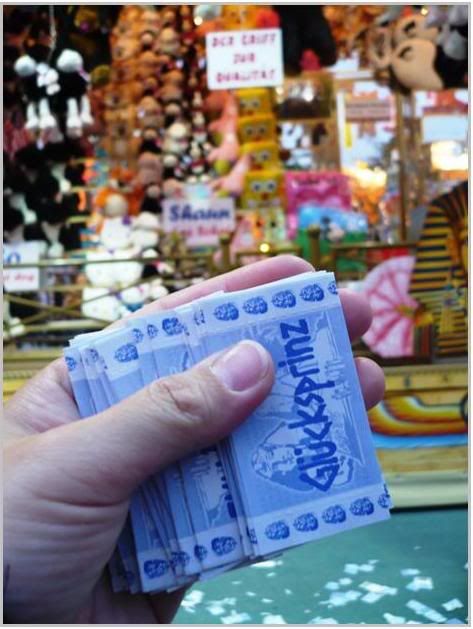 Time to change for a small prizeee ... and guess what I chose? (scroll down ... to find out!)
...
...
...
...
...
...
...
...
...
...
...
...
...
...
...
...
...
...
...
...
...
...
V
Superrrr Cuteeeee leh :-) Pretty good quality too and now sitting happily next to me as I am typing this.
Garden time! Since summer is over, and temperature is dropping really fast ... I took the opportunity to pluck some blooms for the house. The apples from one of our apple plant is ripe. So harvest time it is. We are now waiting for the biggg apple tree´s turn coz there´s more than 50 up there!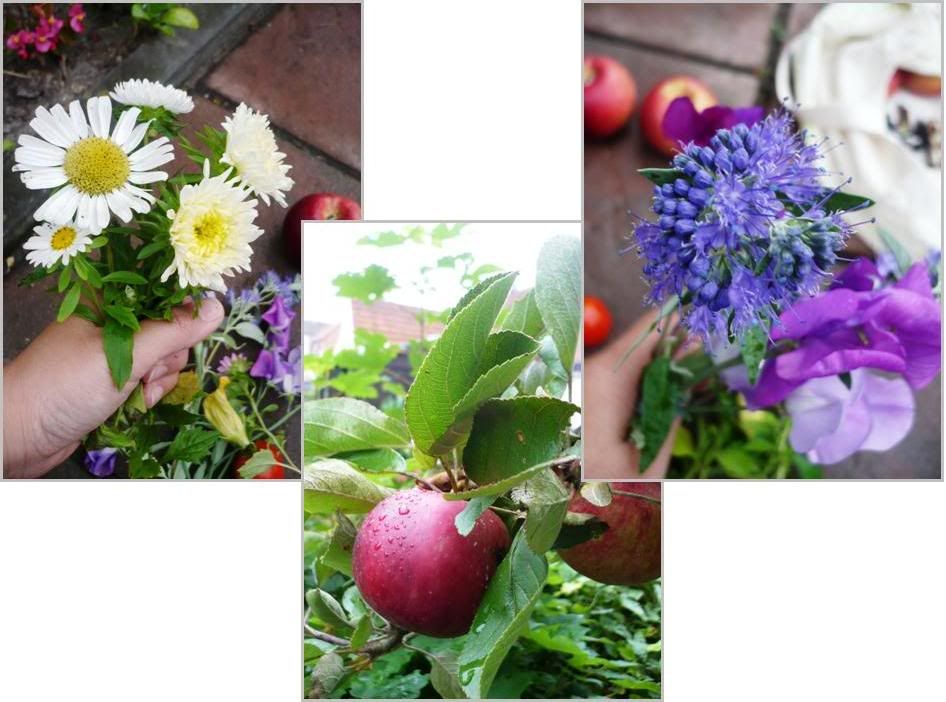 Oh oh ... I thought I´d post them here. These are the cards I´ve bought from Stockholm to expand my inspiration board collection. And guess what? I found a hugeee box of OLD postcard collection from hubby too! Hidden in one of the grandma cupboards lol
Like it?