updated 5th August 2009
They are called Alstromeria btw, thanks Chai Leng for the tip.
I am sooooo loving this bunch of Orchid lookalike hub picked up from Enschede last Saturday.
Anyone knows what they are called? As usual, I cannot help placing them around the
house to find the right spot for these beauties.

On the dining table?
Coffee table?
Next to window?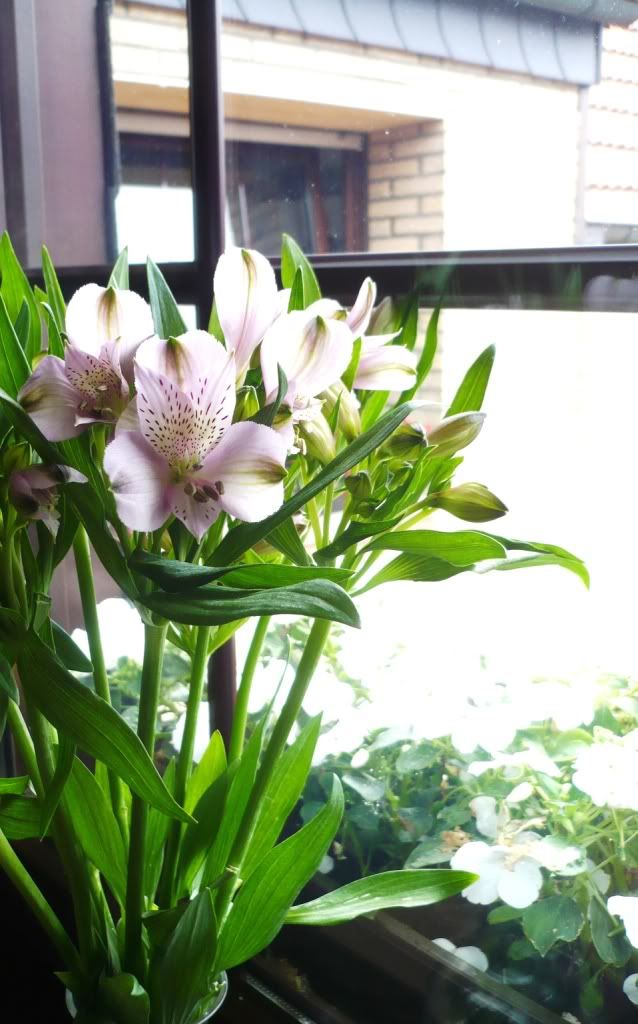 Infront of window box?