The bottom right photo was taken at the street leading to our home. I love the colour combo of this house´s Hydrangea. Sweet and lovely :-)
Behind our garden lies a playground, and right across the small street stood this house with perfectly manicured plants and lovely flowers hanging from their window boxes. Whenever I am around this corner, this house never fail to catch my breathe. If I have my own garden, I would want it like that :-)
Its summer season hence a Caravan were parked next to the park behind our garden. Not too mention all the wild flowers growing around it. Nice eh. Heyyy ... can you spot our home from the bottom right picture below? The building smacked between the tree and the swing is our home!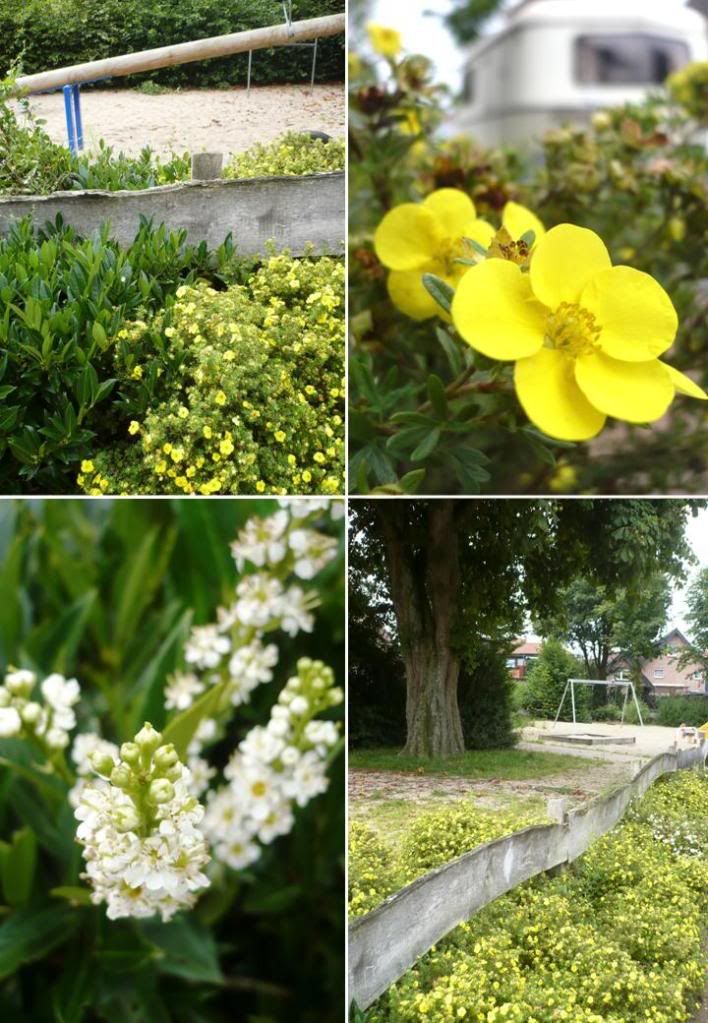 This is my second time seeing black blooms. First time was in Keukenhoff when they had Black Tulips on display.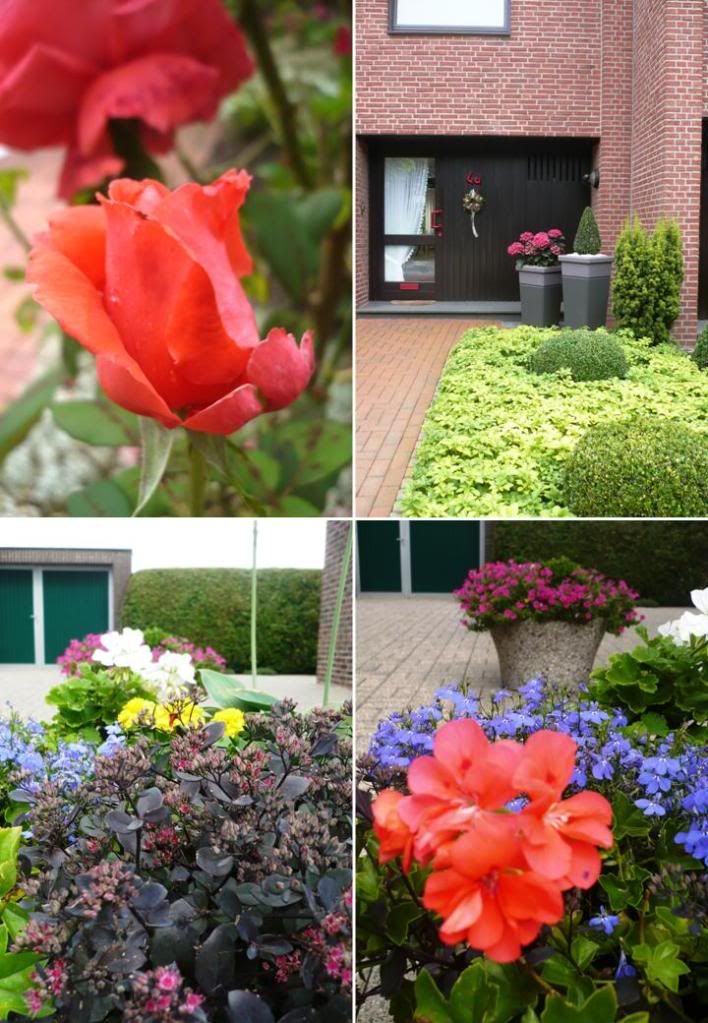 I love this Hydrangea copycat but with small flower petals surrounding it. Anyone knows what its called? There is another picture above (Pic 2, Bottom Right) but the flowers were in white and baby green.
As you can see, the people here are kinda fanatic over their garden hence it nice living in a neighbourhood where home comes first.