If they do something about their food and drinks, Luna Bar could have scored a perfect 10 in the best night spot to go when in Kuala Lumpur. We ordered a combination of starters and pizza for tummy filler and none vowed me. The crab cake tasted too starchy with more potato and flour. Pizza was way average and worstly was my order of Luna Electic cocktail, which was suppose to be their signature! It tasted horribleeeee! Yucks. Very cough syrup taste-like and served not even on proper cocktail glass but lame PLASTIC glass.
Jeezzzz ... it surely ain´t matching to the atmosphere here.
ORDER this LUNA ELECTIC cocktail, only if you´re a cough syrup addict.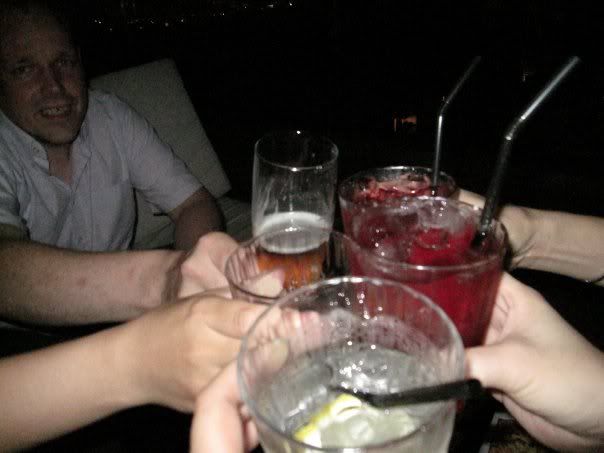 The saving grace apart from the magnificent view of our two corn aka Petronas Twin Tower are my buddies whom braved through traffic and all to celebrate a
Belated Hen´s Night
for me :-)
A night of girly giggles, catching up or rather gossiping (hehe), people spotting and more gossiping .... well, that´s what girls love to do isn´t it?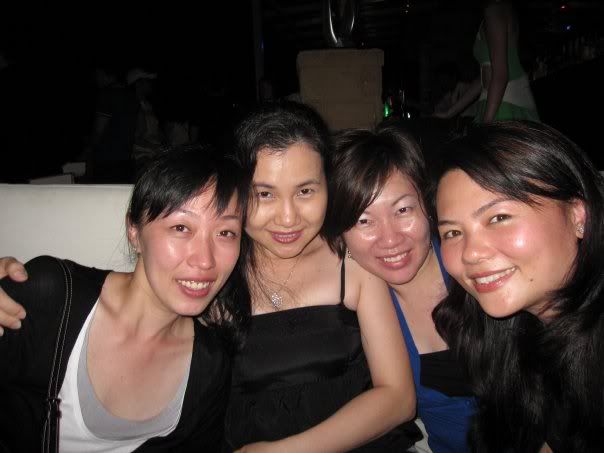 Heyyy ... wasn´t that a Hen´s Night???