It was hubs birthday last night. We invited a few close friends and family over for some drinks at our place for this is a tradition at this part of the world. Everyone we know celebrates them
come rain, shine or snow
on the actual day and the guest will
by hook or by crook
make it unless a good excuse is given. Such a far cry from my homeland where a lot of birthdays celebration are push either backward or forward. Anyway, although his birthday fell on a weekday, its nothing short of a celebration with friends coming over as early as 8pm and leaving only around midnight.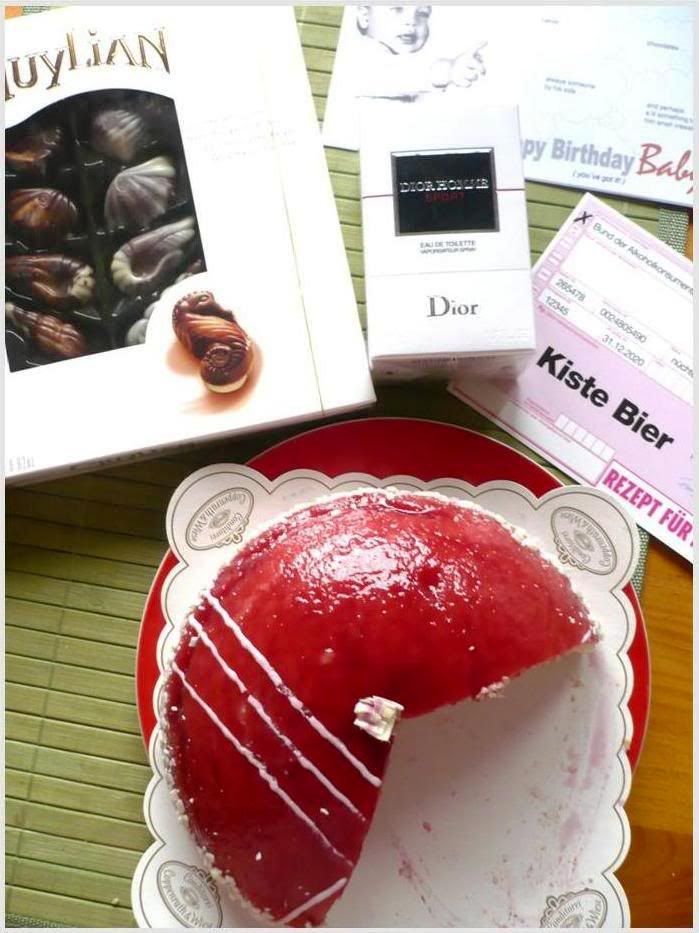 Since there isn´t much food involve except us gathering around our tiny balcony for good 4 hours (gosh, you should be there to feel how our tiny balcony vibrants when someone got excited or jumpy) and the only thing filling us up are drinks, drinks and more drinks ... I thought I´d skip the photo taking part of this event as you probably know how a bottle of beer, a shot of egg liquor, and more tap beer served fresh from our beer machine look like :-) But instead, I though I´d share you pictures of what hub received as gifts (and I am so-so jealous!). He surely is one lucky man, a man whom were loved by everyone around him. To me and gifts aside (including the cash!), seeing hubby grinning from ear to ear was priceless. Like a little boy he is, opening up his presents and looking all so excited ... it made me felt that all effort of pulling this special day off with little surprises here and there are totally worth it.
The picture above are my gifts to hub. I started the day trying to bake him a Sacher Torte cake. But as it turned out, I experienced another major disaster with the hand mixer! Our place was spotless clean but in just wee seconds there, the kitchen floor, ceiling, table top and every single appliances nearby were splashed all over by the hand mixer´s batter. Imagine my frustration having to clean everything up and at the same time prepare for the day. But really, I should not blame the hand mixer (although I nearly throw them away!), but instead should have a better grip of the mixer and the batter bowl. And so, I ended up rushing to the store to pick up a Torten-Träume Himbeeren Mascarporne (4,99 Euro each) aka Rasberry & Marcaporne Torte for replacement. It was a great move coz the cake was really, really good! It is one of those cakes with layers of sponge cake, mousse, mascarporne, rasberry pieces all rolled into one - making this cake not only attractive looking (its shaped like a dome, btw), it tasted decandent and yet, light. We enjoyed them when hubby returns home around 5pm from workplace afterwhich an hour later, saw us stuffing ourselves again with a special dinner of Braised Pork Shoulder, Buttered Potatoes and Brussel Sprouts Bacon Bits which I had also prepared. I manage to squeeze in some time to make him a birthday card incorporating a baby photo of his.
Mama and Papa was very generous with their gifts to him. They not only gave him this (ahem ... actually, its more for us, haha!)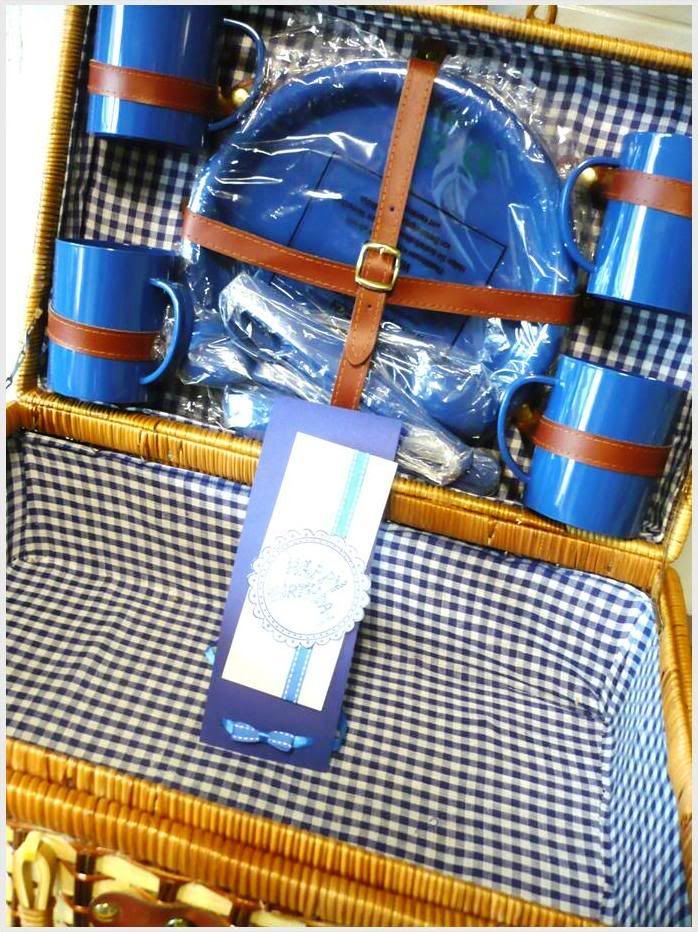 In there lies more goodies of a lovely hamper from a nearby italian gourmet store! There´s two types of olive oil, a bottle or two (not very sure, must check again) italian sauces, handmade pasta and italian biscuits :-)
While our friends pulled together some fund so that he can get anything he want as his birthday present, they did not leave out his beloved wife ... ME. Surprise, surprise! Don´t you just love tradition sometimes? I particularly love this white and pink combo one here as its just so ME. And btw, its from Lisa´s garden. She handplucked them just before arriving and got them tied together with pink strings!
Thanks Lisa for the wonderful bouquet ...
I should come visit your lovely garden soon!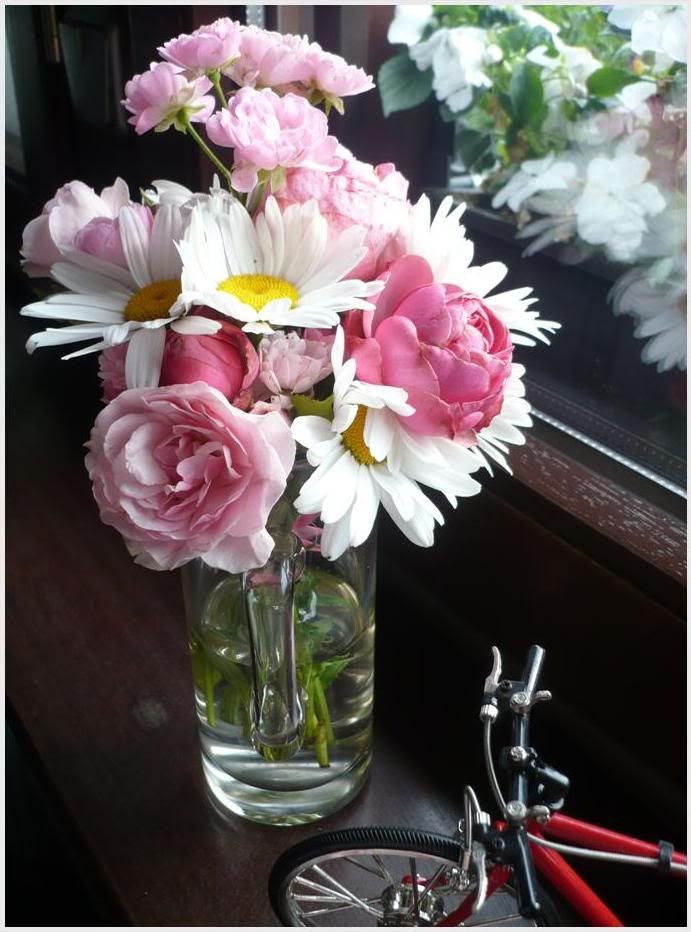 And this is from Mama.
She knows I am into roses hence, she went all the way to the store just to pick up this lovely bouquet of colourful roses!
So here all all the lovely, lovely gifts from everyone whom loved hubby dearly. If you are reading this Lou Kung (and I know you do!), Happy Belated Birthday again and am glad you had such a blast :-)