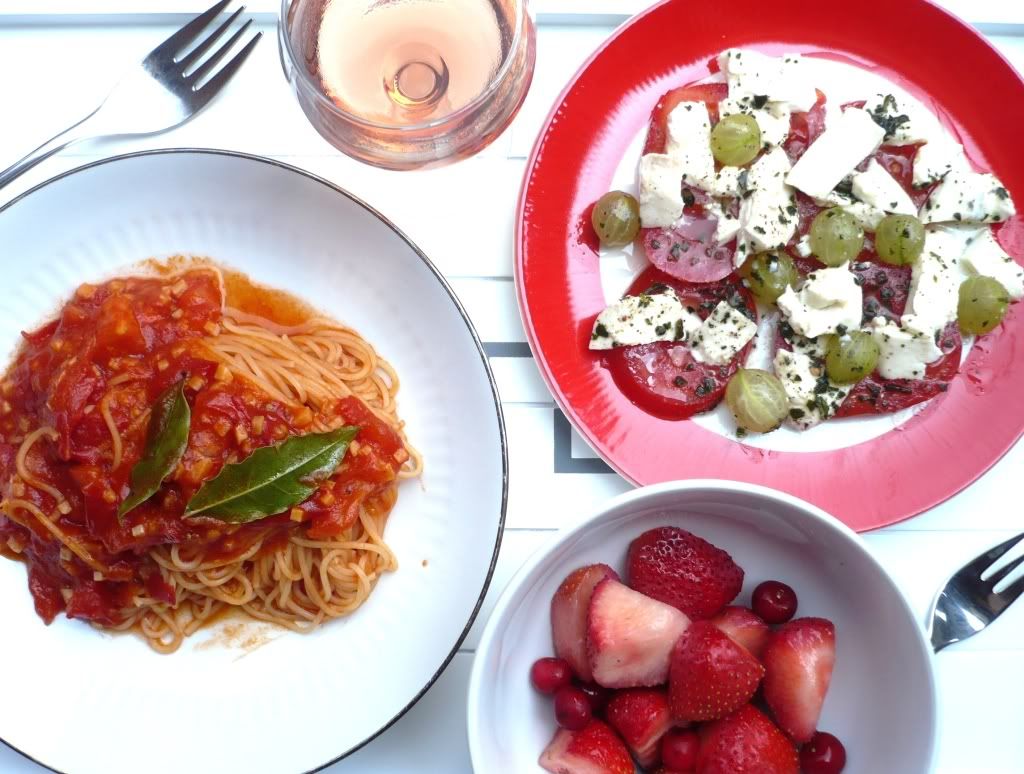 I am a fan of red coloured food. I think it is one of the more interesting food colour group in terms of taste, visual impact and its benefit. Red food group always remind me of fat, huge strawberries, big, fat, plump tomatoes (although I am not a raw tomato eater) and the assorted dark red berries hues such as cherries, rasberries, redcurrents, cranberries, and more. I cannot imagine any gourmet meal platter without red colour group that screams indulgence such as seared tuna, lobster (although the flesh within is white but you get the idea) or wagyu beef showing off its reddish pink flesh within, Even red cocktails taste better aka Cosmopolitan and Singapore Sling whom happen to be my top favourite cocktail.
I can´t remember how I got this red food day started that day. I think it was the tomato. I was hungry ... as usual after walking up late. It is too late for breakfast and made no sense at all to prepare one more time 2-3 hours later, of which then hub would be back and we would have our usual coffee and cake session. The herb plant sitting on our kitchen counter is screaming to be plucked - and check out the arrangement below. It was done by Mama, given to me for passing my B1 examination and don´t you think its such a genious way to have a handy herb pot in the kitchen and at the same time - beautify the kitchen?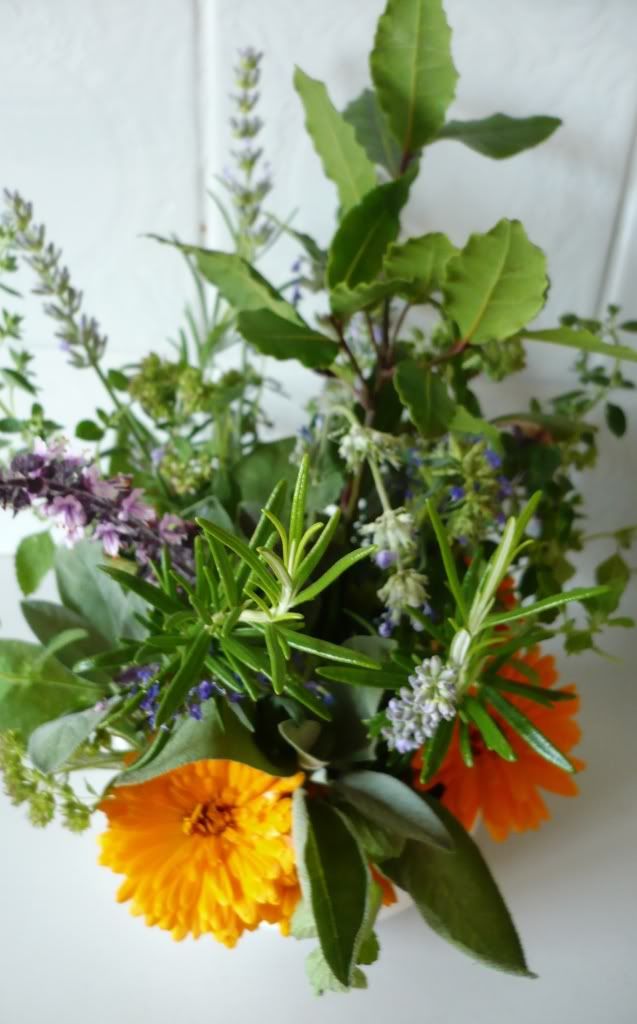 Anyway, it did not take very long before I got my hands on a
Röse
bottle to go with my late breakfast / early lunch, a
Caprese Salad
which I assembled in a jiffy along with a bowl of
German Strawberries and Cherries
. The tomatoes were chopped up, place in a medium heat pan along with finely chopped up garlic and two leaves of Bay Leave. A good quality olive oil went in before hand. So as, a squashed of tomato paste and some seasoning. Serve them over fine pasta and this is it.
As happy as a red plump tomato :-)