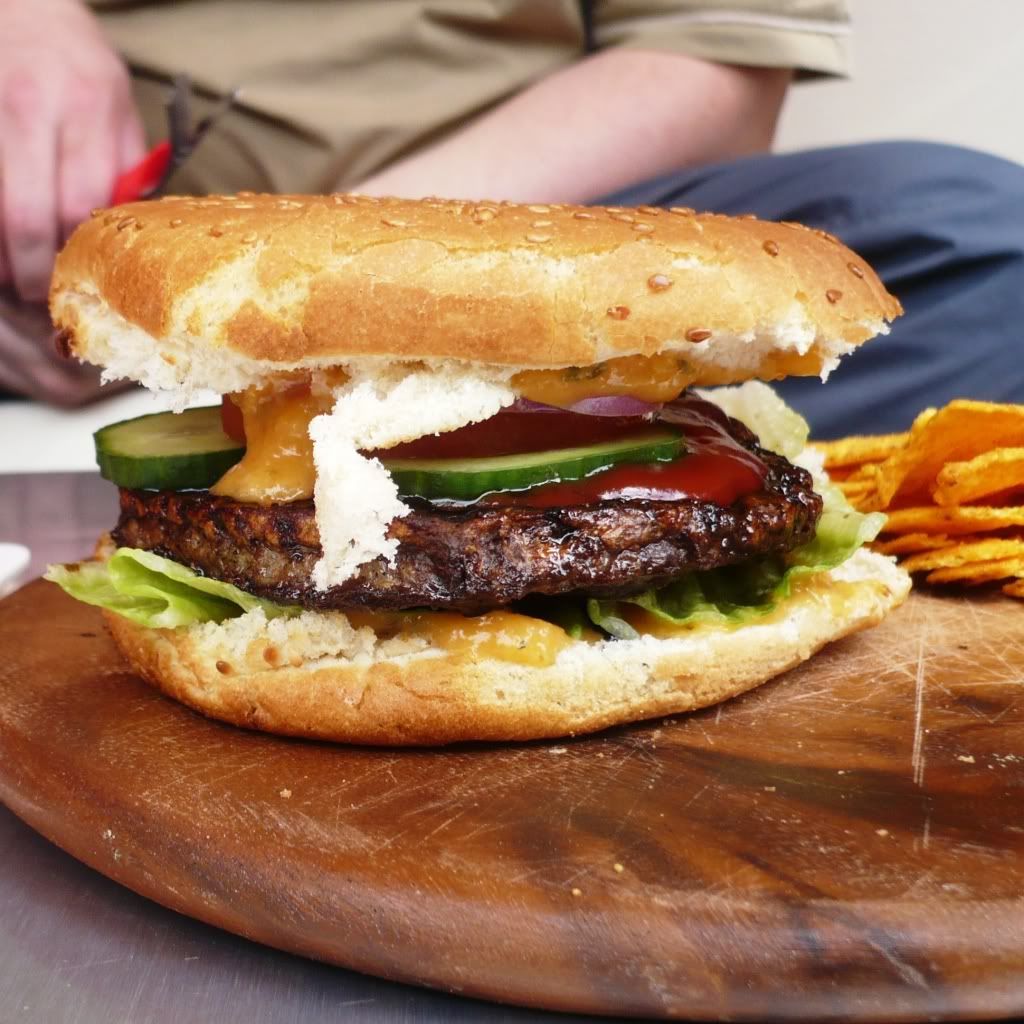 We spent two weekends ago touring hub´s new work place located in an old army camp. While hub was proudly showing me his new room and all, I had my eye set on army chairs left behind by the army team and requested hub if he could cart some back for our home office makeover. No prob, said hub ... and I could not be more thrilled :-)
His work place is located 25km away from home in this town called Coesfeld. Although its only 5 thousand more resident residing here compared to Ahaus, their shopping street had all that makes one saint. There is at least a H&M store to start with, lots of small, little independent shops, a yummy store selling all kinds of wares for the kitchen (and yay! we´re a new cocktail mixer set) and the cafes seems hipper and more interesting too!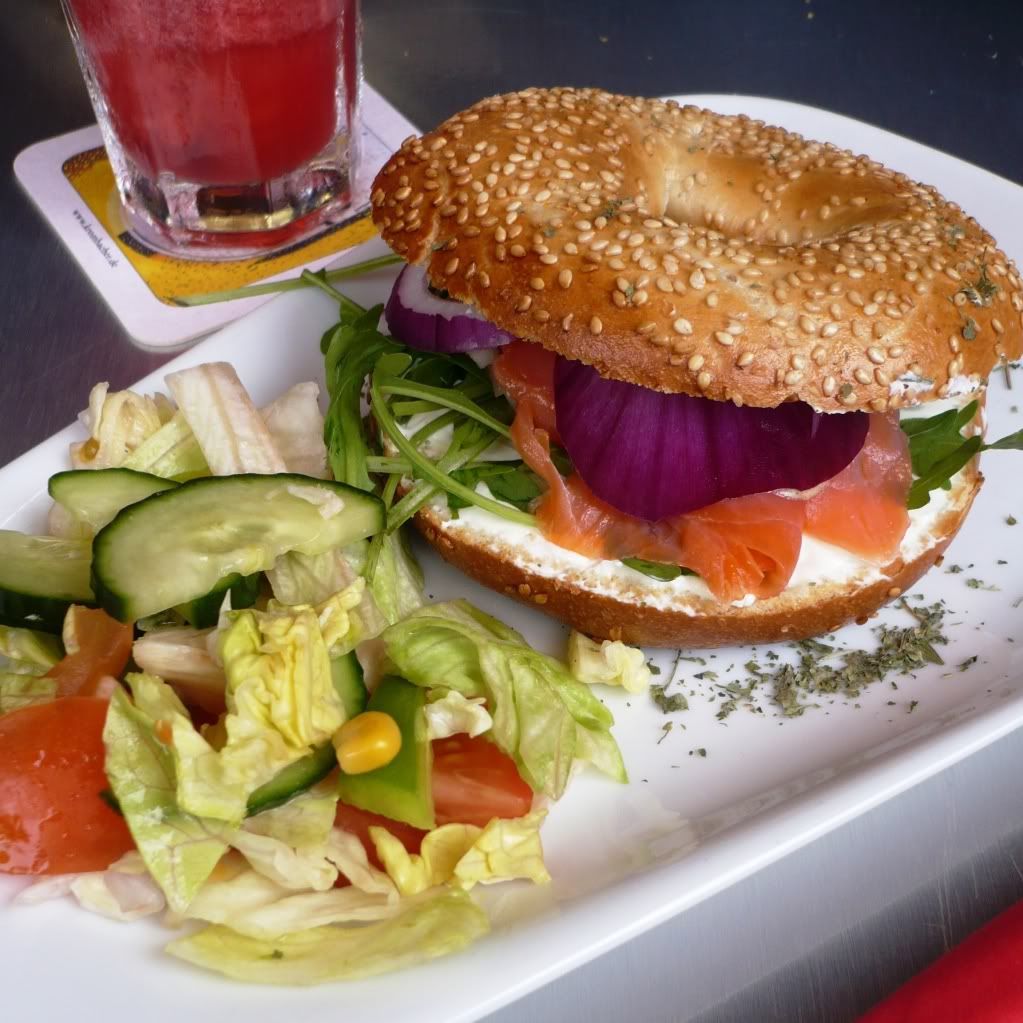 The supposedly drink stop in Cup + Cino had us grabbing for some grubs soon after. Whats not when every customer there were seen tucking heartily into all these colourful, tantalising lunch platter infront of them. Their menu list were impressive, serving everything from breakfast, international selection of lunch/dinner and a long drink list.
While hub grabbed a colourful looking homemade burger (4.50 Euro), which came with a small portion of tortilla chips, I went for their Salmon, Spinach and Pesto Sauce Bagel (5.00 Euro). We were both happy with our selection, for both tasted fresh and yummy.
The other main reason why we drove all the way to Coesfeld was to utilise the Flower Voucher which hub´s boss´s mum gave us for our wedding. Hence we stopped by the store before going home.
Guess what I picked up for 20 Euro?