As you can tell, Mama spents sooo much time, and not too mention investment into her garden. There are always new bloom speciments every other week, and just this month June, I´d realised that all the flowers in the garden is totally different from the ones I featured in April 2009! The eight varieties back then were all gone and here´s what is decorating our garden front now.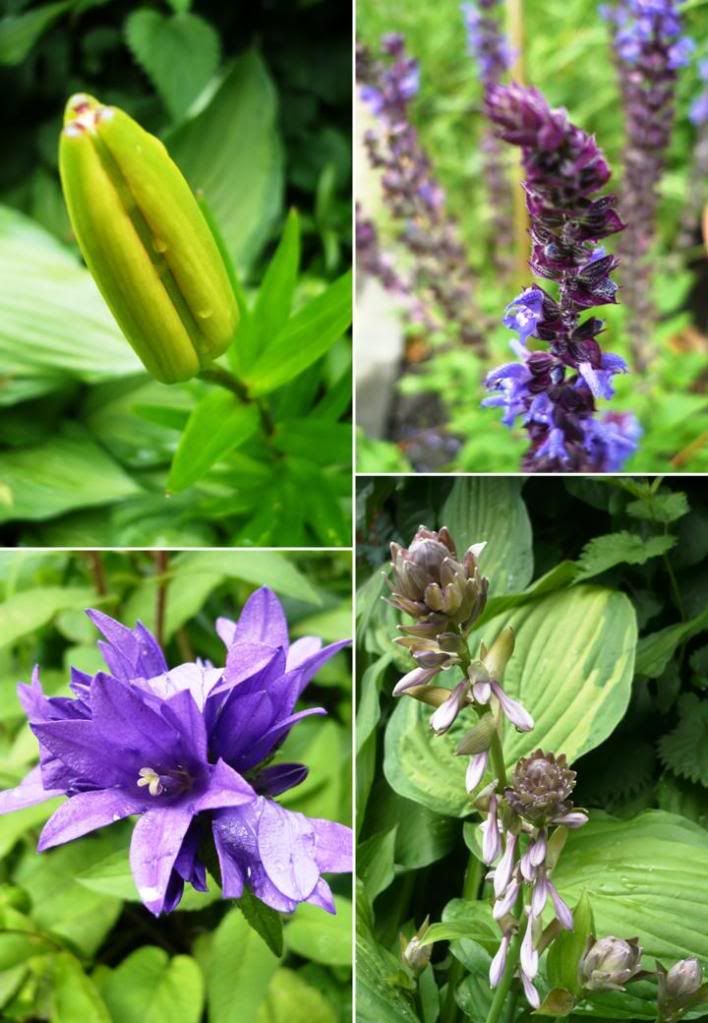 Lovely Hydrangeas are coming out now. It seems that the Hydrangeas will change its colour pending on the fertiliser used. Last year was green, and this year pink? Not sure yet ... will see.
The one at below right is very poisonous. I had been reminded again, and again to be very careful with them!
The pink roses below here are just one of the variety of roses grown in this garden. There use to be a huge one growing at the front porch area but got broken during one of the thunderstorm session two weeks ago. But Mama loved it so much so that she got them replaced with a half its size new one the day after!
More to come ... from my side of the garden soon :-) Also, there is an unused garden voucher laying around ... so hope to use them this Saturday!