*rubbing my tummy* and letting out a big burpppp ....
1 Pink and 1 Lilac Coloured Egg for breakfast sure is a heavyweight for early morning breakfast. What to do ... we´ve enough supply to last us for a week but since its sitting prettily within reach on our breakfast table, just can´t help peeling those dainty shells off to uncover the white salty, creamy, yolky beauty within.
We spent sometime yesterday soaking up some eggs. I was amused with the variety of egg colouring kit available in the market here, hence did what I did best ... batted my eyelid, put on my most sweetest, unnatural voice I can manage and ask him helplessly "can I, pleaseeeee???"
It worked. Haha.
Hubby of course were not surprise with his child-like wife whom had missed out on lots of traditional kids experience while growing up and proceed to pick up 3 years and above Pastel Easter Egg Colourng Kit, paid, head home, clean up the balcony and set up our little balcony for the day.
While I prepared for our lil barbecue session later, hubby put the white eggs to our little egg machine. The colouring kit advise us to use Vinegar as a base on top of the colouring liquid. No prob as we´ve got lots of vinegar to spare.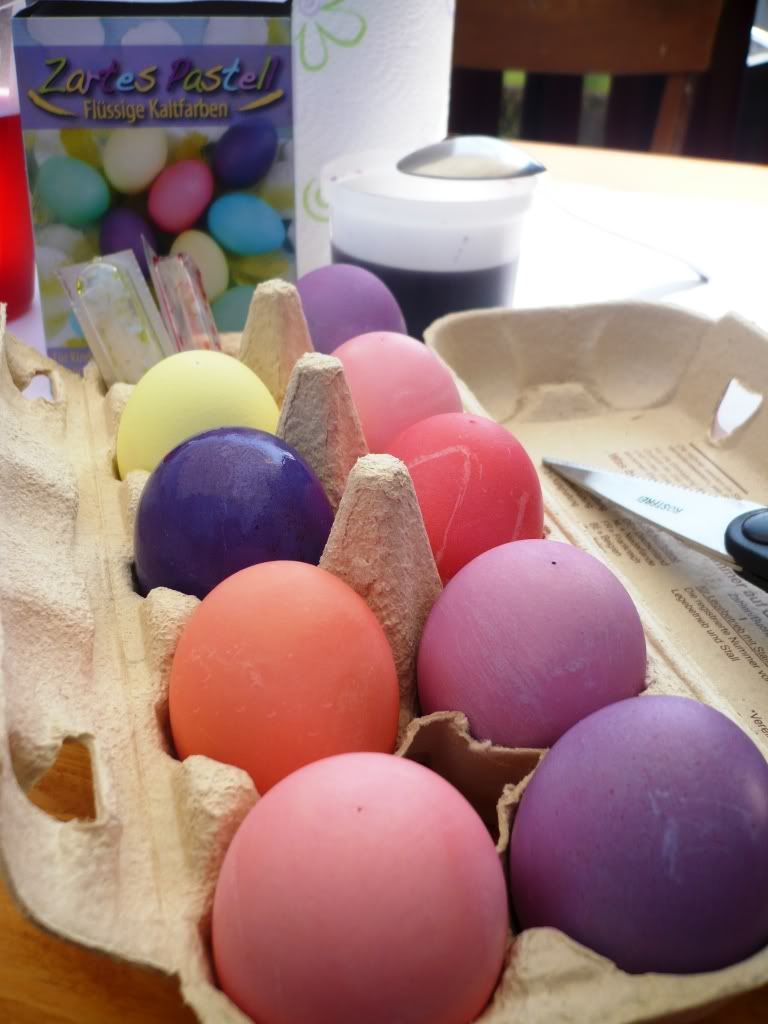 After pouring the coloring liquid to the vinegar, just add water and DIP it in. In less than 3 minutes ... Voila! This is what you get. Although the kit came with 5 colours namely the Red, Yellow, Purple, Green and Blue ones, we used only the first 3 and experimented further with mixing the colours together. The orange coloured one turned out really lovely isn´t it? So does the dark purple ones which we ´rojaked` towards the end.
Here are our coloured eggs after half and hour´s DIY session. Pretty isn´t it?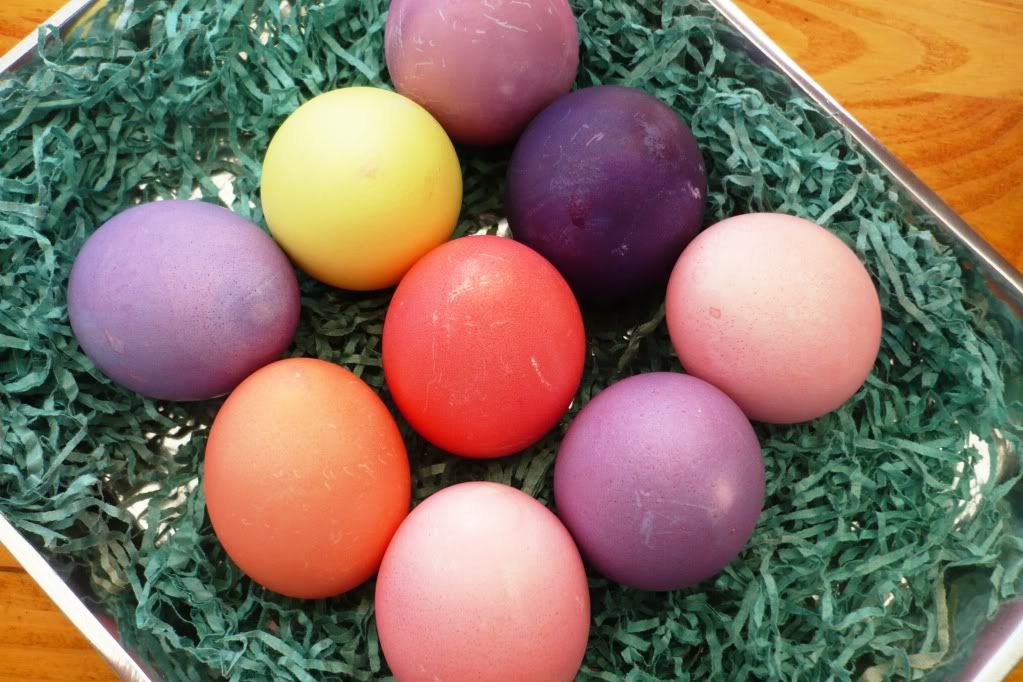 After the colouring session, I did a little gardening on a little herb pot hubby herited from his grandma. I have been saving this Italian Herb Packet Seed for seeding for sometime and since spring is here to stay, its time!
It was really easy. Just get some soil, place the pads strategically (tall herb behind), and cover them with more soil. Lastly, give them some love by watering them.
I hope this works, and if it does ... this baby will be with me in the kitchen in no time!