Mama´s garden as usual are FULL of treasures during spring, summer and autumm. I took pictures of these about two weeks ago when they were all in full bloom, but sadly, most of them are gone by now due to the hot weather (around 20-30C) everyday, without rain.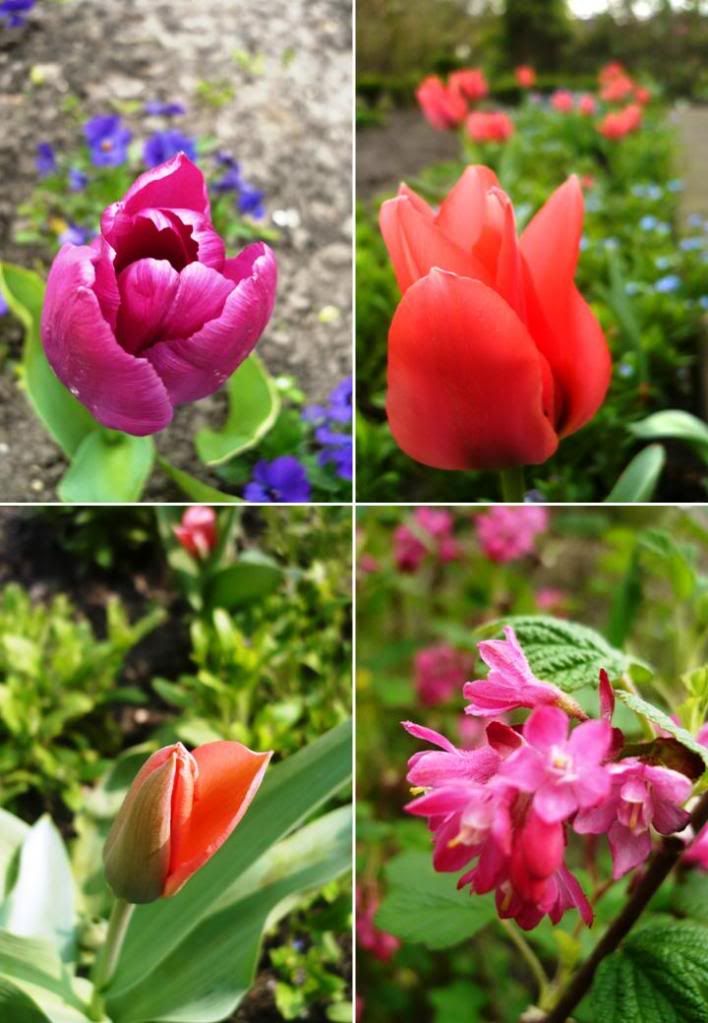 The only one that´s growing exceptionally well are the
Forget Me Nots
. See how wild they´ve grown from the pictures below as compared to two weeks ago
(see the Red Tulips picture above with Forget Me Not in between).
Boyyy ... have they grown tremendously well, isn´t it? For the past week, Mama had been asking me to cut as much
Forget Me Nots
for decoration as possible coz it won´t be long more before all will be gone again.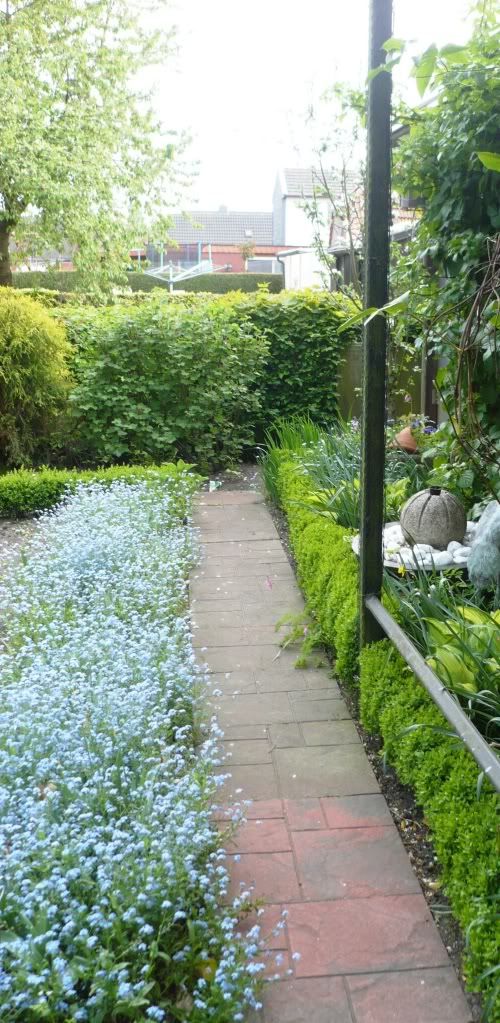 And sooo after a week of procrastination, I headed downstairs with a pair of scissors, grabbed the Forget Me Nots by a bunched and ZZZZZZZAAAPPPP AWAY. I am happy to report that it is now sitting prettily in our kitchen next to hubby´s 1000 fleuzuge book I got him yesterday. Haaaaaaaa ...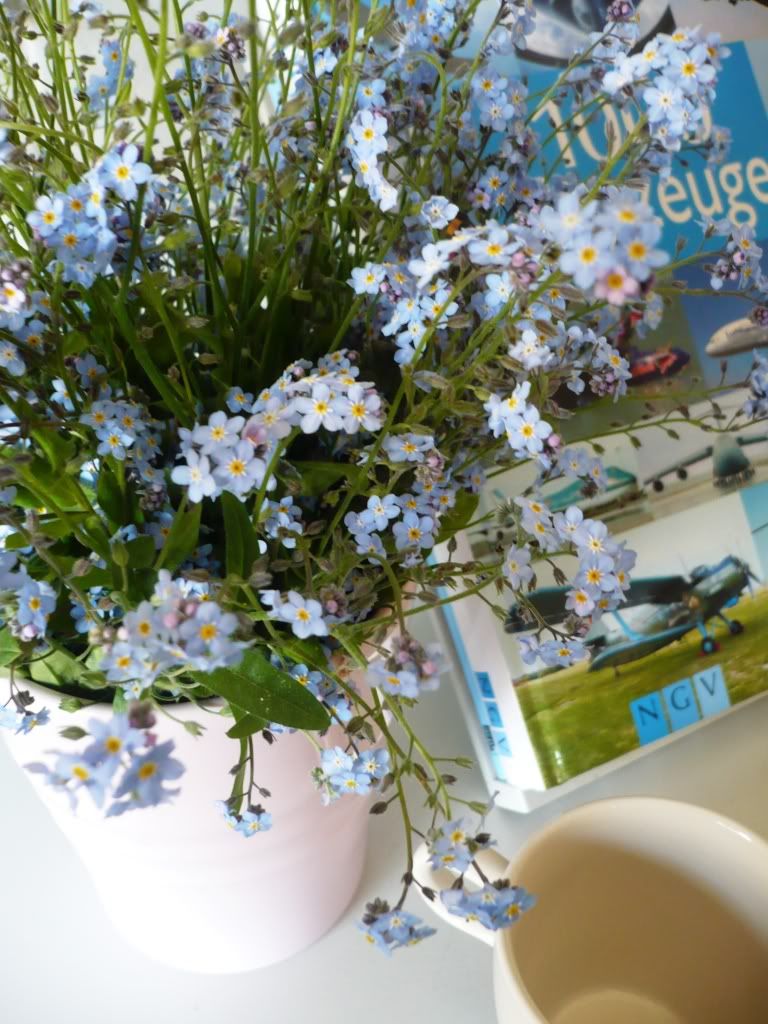 Mama also asked me to cut some
Flieders
up for home decoration and I rightly did so without hesitation. Unlike most flowers that grows from the ground, these are from a tree! All this while, I though this tree´s an apple tree. Hehe. Apart from loving the flower shape (sort of remind me of Hyacinth), what I love best is it smells. It smells of subtle Jasmine flower.
The big bunch were for the living room table.
I love how real flowers fragant up our bedroom, hence I try to grab some from time to time. Its even better now coz it comes straight from the garden hence fresh and last longer. I can anytime go pluck it and the best part is, its FREE!
Today is gardening day. Hubby not only planted our plot of land with seeds of assorted bloom today, he went shopping in a local garden centre and came back with these! The red and white ones are for our balcony, all 50 plants of them while the 6 pots of lavendar are for our bedroom´s balcony. Replanting them, coz the old batch did not grow well as expected.
These
Lavendars
are called
Blue Smell
. And boy, flowers are not cheap really. These lavendars are about 2 Euros per pot, and hubby grabbed 3 pots each for both our bedroom´s window balcony. But really, in times of recession I really do wonder if its worth spending 100 euro or more a year just decorating our home´s balcony. Not too mention the amount of water we have to give them.
But if they grow well, guess its worth every cent? Imagine opening your window every morning and letting the lavendar scent your room instead of using an air freshener. In the long run, I guess cheaper, right?