Elisa invited us over to her place last Saturday for dinner and I gladly accepted. Since she´s Brazillian, she´s making us the famous Brazilian Seafood Stew and Cocktail called
Moqueca
and
Caipirinha
respectively!
When I arrive. the kitchen were bursting with smell of her cooking and
Banda Calypso
- a Brazilian music band!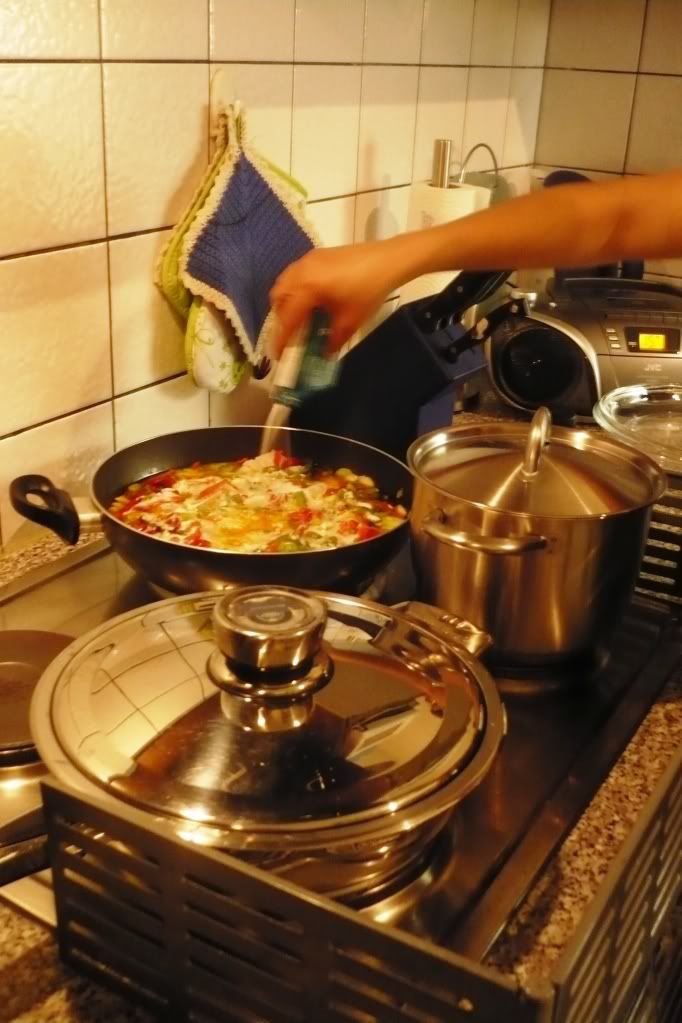 Our dinner´s ready :-) Two hugeeeee pan of Moqueca and a pot of Chinese Rice for the 5 of us!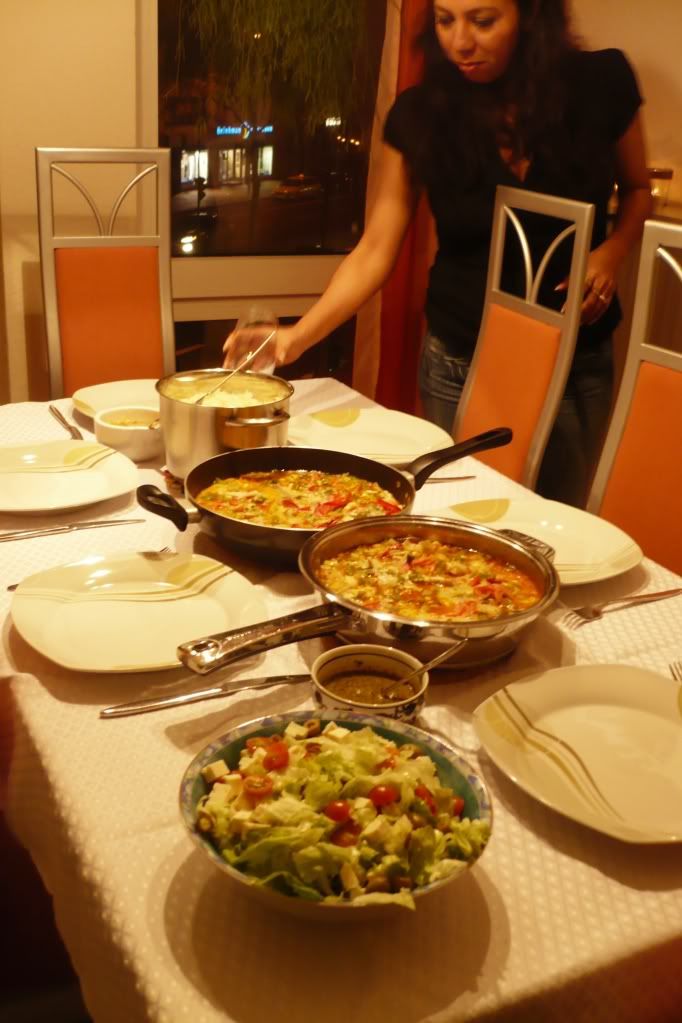 Moqueca
is a Seafood or Fish Stew cooked with lots of onions, capsicum, cilantro, red hot chillies, tomatoes, garlic paste, lemon juice and lastly, finished with coconut milk for thickening.
A 300 years old dish, no less needs some getting us too for first timer like me ... for I´m never a fan of fish and coconut milk. But in the end, I had a good 5-6 chunks of the fish with my rice.
Debora delivered me this special Caipirinha with XXX amount more alcohol as compared to the rest and nearly choked me to ecstasy. Since there´s no Cachaça, Brazillian´s most famous distilled alcoholic beverage, Tequila was used instead. Its not too bad but sooo darn strong!
Hic ... hic ... hic ...
Another yummy evening with the Southy girls.