A little garden update as Spring is here.
This is a photo of our little Cherry Tree. I am thrilled that it has finally bloomed its bud two weeks ago. But I do hope that they will bear some cherries this year though.
Hey Look! I found these
Super Fast and Easy Herb Growing Pads
and could not resist picking on up! They come in many varieties and these are classified under Italian Herbs where Basil, Parsley, Rocket, Dill and Spring Onions in it. They are waiting to be seeded and I will probably start the project once May sets in. Neat stuff here coz it comes in pad, which means that you don´t need E=M2 to grow herbs. Contrary to what I´ve earlier post on growing herbs, its not as easy as it seems as one still need to grow them in a green house before transfering them to actual pot. Hence, this is a real savour.
Planted Paprika aka Chillies last week! Wooho!
And the rest of the seeds will see its day tomorrow. My hubby will seed them while me and Mama´s gonna have a fab Spring Shopping time in Enschede!
And here´s some photos taken in Mama´s Garden. Right next to our Balcony staircase were a bunch of striking Yellow and Orange Tulips.
Mama had been busy arranging the spring blooms at our garden since two weeks ago. Its pretty normal to buy growing bloom instead of seeding them from scratch as it takes up too much time, and finally might not even make it. Moreover, its not expensive to buy plants here.
Narcissus seems to be very popular in most garden this Spring hence you will notice lots of yellow spot outside the homes here. As such, Mama picked up quite a bit from the Garden Centre here and got them replanted.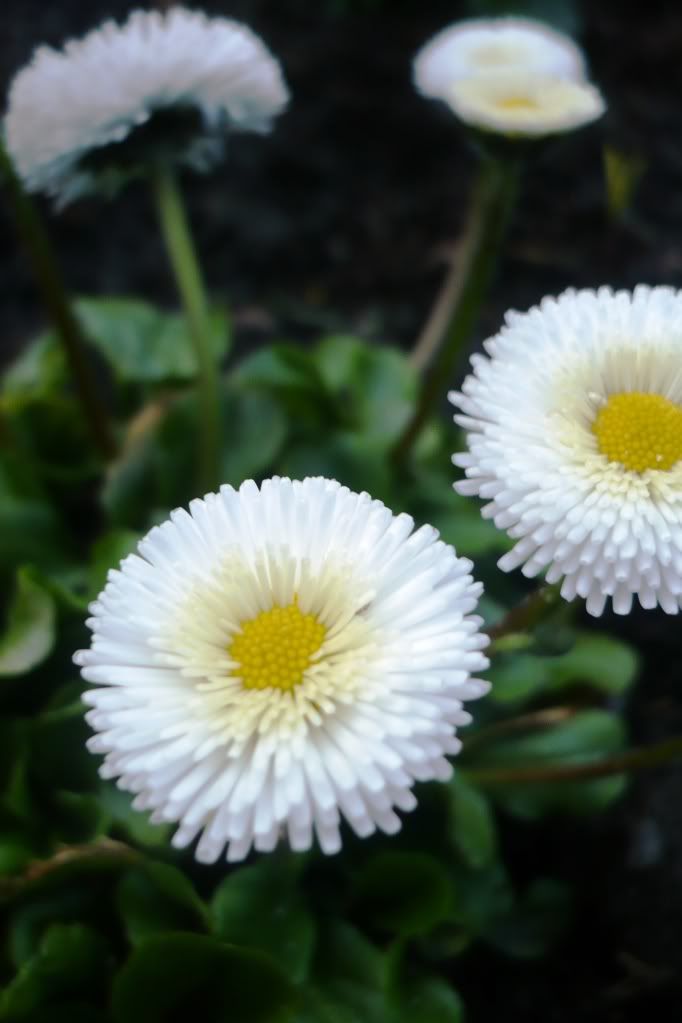 But the one that excites me the most till date is this little humble plant call
Wild Garlic aka Baerlauch
. Just sprinkle them over any dish and it gets as fragrant as can be.