The weather here sort off fast forward from spring to summer past week. As such, the plants and trees had growned in such tremendous speed that at times it overwhelmes us as we need to water the plants more often than usual, and harvest whatever there´s needed to be harvest quicker. The lifespan of the bloom´s are also shorter as compared for example our beautiful tulips in the garden. They are now mostly gone. Kaput. Dried up coz it feels like summer now.
But the one I notice staying intact and strong are the wild flowers aka weed. Although its ONLY weed, I was intrigue nonetheless as it sure does brighten up the streets or whatever green patch it can squeeze itself too.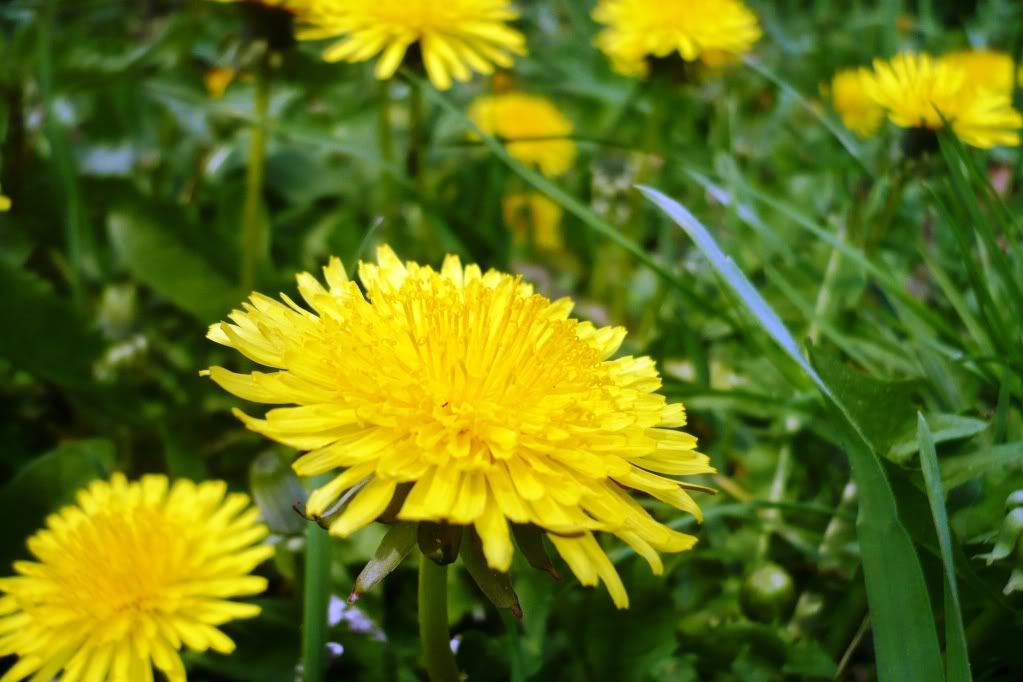 Mama says these yellow babies are edible sans salad, but on the bitter side. All I remember about them is, be very careful when plucking them for their stems have lots of torn. Its weed.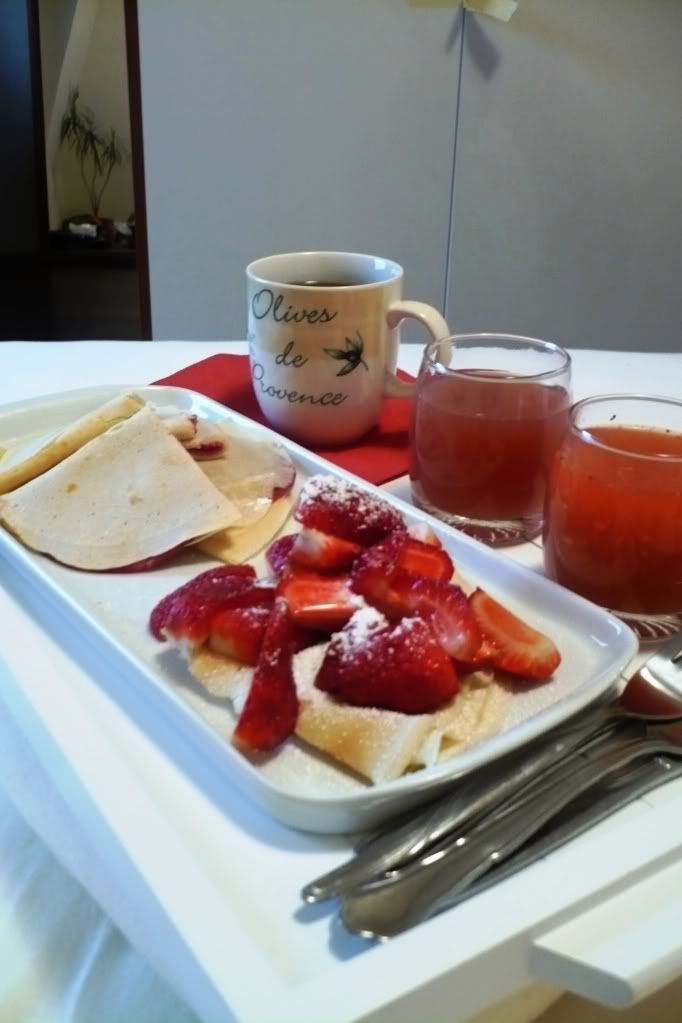 This weekend had been another blissful weekend. Yesterday morning were spent SHOPPING!!! Majorrr shopping which had me scooping up lots of stuff from
ZARA and H&M
! I LOVEEEE THEIR STUFFFFF! Than, walked around their weekend market and DAMN, NOOO CAMERA WITH ME and their market is better than Enschede!
Spargel (White Asparagus)
IS IN SEASON TOO! Upon returning, we attended Digmar´s birthday at his place, of which its my turn to get a card and present for him. Hope he likes the
Black EDT from Kenneth Cole
I got him!
Although am suffering from hangover after last nights birthday drinking session with the group till 3am, what´s not a bliss when hubby prepared breakfast for us in bed this morning :-)
If only my life will continue like this for longggg! Haha ... nahhhh, would not trade it for a chance to enter the workforce again, and BIGGG newwwww ... an offer in advertising firm is already waiting for me in JUNE!
wooOT!