My man is still kneeling at this moment.

Not infront of me though, but in the new room trying to finish up the installation for our wood flooring. Its looking really great and we have been admiring them since this morning, bit by bit as it progress further. And so, like I always do ... while my man is hard at work, I am here blogging :-)

Today, I wanna share with you what we had yesterday. Simple stuff coz the base were bought from the store, but nonetheless luxurious to our standard.

The criteria of luxurious pizza is very simple.

1) First, top them with lots of GOEYYYYYYY Mozarella cheese topping
2) Second, PILE the ingredient up until it cannot take no more
3) Third, DRIZZLE lots of Olive Oil before baking them, and a bit more once its done. It moisten it further and do make a lot of difference.
Here´s the end result *wiping saliva*




Since its Quad, we both get to choose two types of topping selection. My first was with lots of Chanterelle Mushroom, or Pfferlling as its known here. Sprinkle them with lots of basil , and you´ll get a heavenly woody and herbful flavour in your mouth.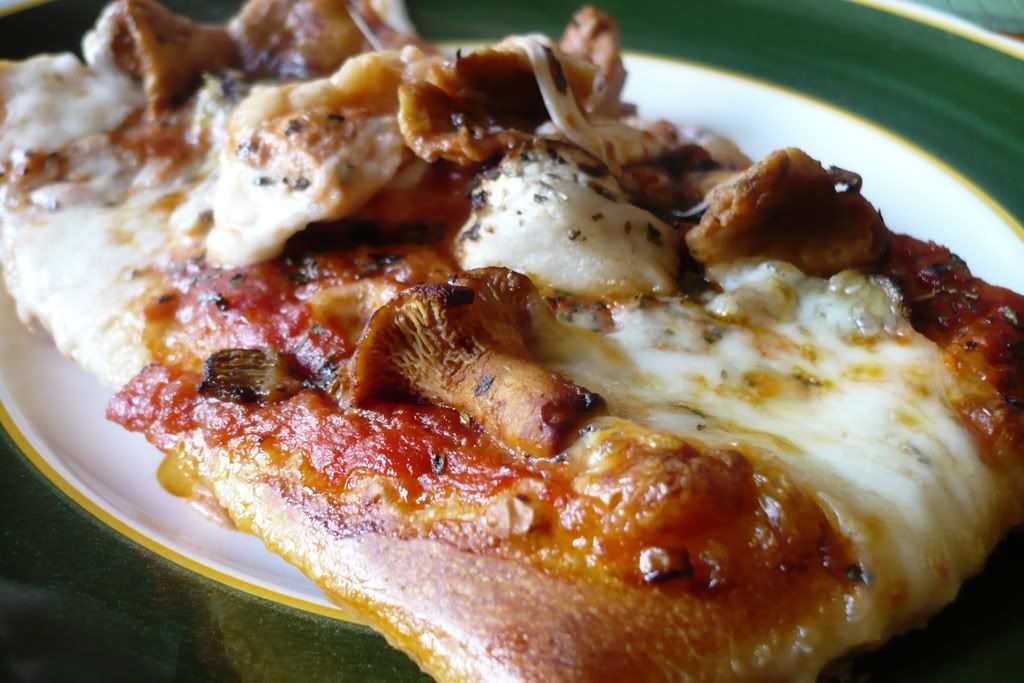 My man love his pizza, the traditional way. I knew that this will hit his spot hence I opened up a can of pineapple just for this pizza. The rest went into the making of sangria :-) I than, top this pizza with generous portion of chicken slices.

Here´s my man´s Hawaiian Pizza. Drool.




Salami and Capsicum works really well too. My man again, gave it a thumbs up coz there´s more than 3 huge slices of salami in there.




Lastly, my Salmon and Caper´s pizza of which I top them with no less than a 250 grams of Salmon slices onto! Every biteful were salmonful! Heavenly :-)




Well, pizza is not that hard to make (except the dough) and one can let their imagination go wild with the topping and so forth. So instead of ordering a pizza from your nearby pizza provider, try making one today. It sure makes a big difference when one pile them up with lots of goodies.

Needless to say, I pile up the pounds I lost for the past week. But, as how the German says;

`Macht Nichts` - It does not matter

Hehe.