The first thing I do lately before anything else is step on the weighing scale.
And today, it read ...
75.5kg! That means I´ve lost another half kilo! Amazing!
Tthat´s great news coz it will inspire me to continue. I reckon, refraining myself from the bag of cheesepuff did help after all. And yesterday, I took a brisk walk to nearby K+K and Aldo for a little shopping. Its nothing more than 1.5 kilometre but with the winter gear I´m wearing, I´m pretty sure some calories were burnt there. Not complaining at all :-)
Last night, the weather sinked to the coldest ever, in Ahaus. Before we went to bed, it read Minus 14.4. Minus 14.5 is the record captured in this equipement so far and that´s like donkey years ago. Come this morning, we discovered it went all the way down to Minus 16! That´s a new record broken there! Brrrrrr.
Moving back to the diet westerday, though it showed result, it was definately challenging. I was hungry between lunch and dinner, and it continued to sleep time. The indicated snack didn´t help much. I presume that this diet is a lot easier to chew in Spring or any other season, except winter coz our human body needs more fat to combat the cold. If I were to stay in, I guess it would have been fine but since I went out twice ....
Here´s what I had.
Mango Lassi
with Mango, Buttermilk and Sweetener. The only Mango available here are the Brazillian ones and its nothing like the ones I get back home where its sweet and aromatic, hence I did not enjoy this drink. Its filling though. This drink carries 203 calories.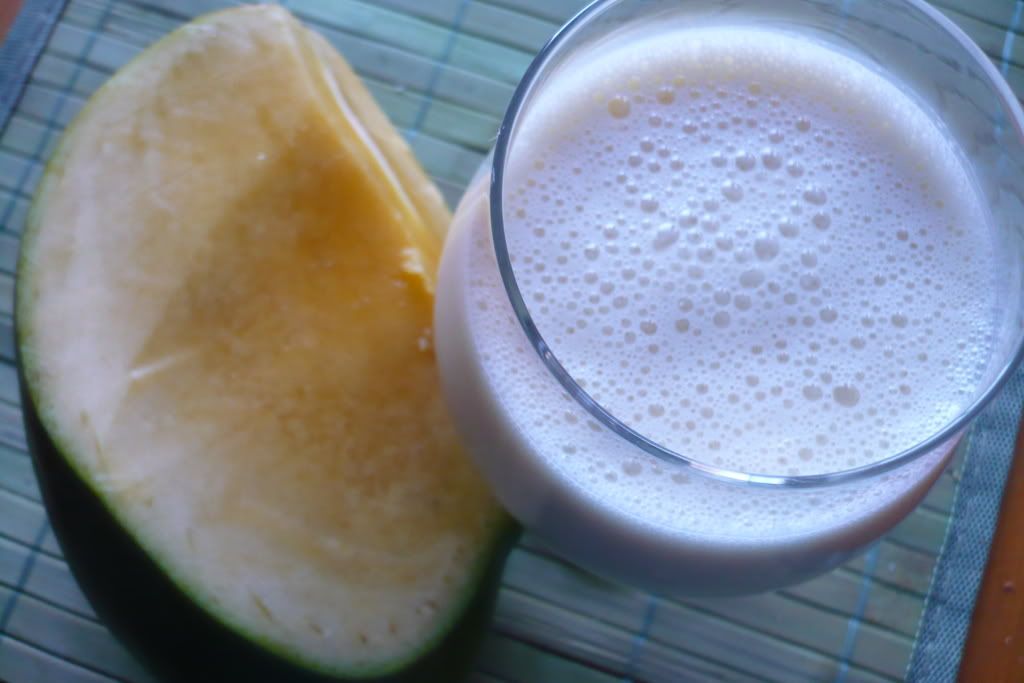 Lunch was suppose to be Roast Beef and Coleslaw on Rye Bread, but I don´t take beef. Nor do I fancy Rye Bread. Besides, I´ve got lots of leftover and if I don´t use them properly, it will somehow end up being a cocktail :-) So, I came up with a clever idea. Tadaaa ... I turned them into
Thai Pomelo Salad!
In it were Pomelo, Onions, Dried Shrimps, Chilli, Fish Sauce, Lemon Juice and Sweetener. Nothing compares to the real deal in Thailand but I´m happy with my Sweet and Sour lunch. Minus the guilt.
Dinner was pretty interesting. I made couscous. Its my first time making and I´m really pleased with the result. The vegetable stock had to be boiled, than remove from heat. Add the couscous in and let it stand for 5 minutes. Naturally, the flavour of the vegetable stock were all absorbed by the couscous and its tasty as it is already, but to give it a further lift, I cooked some tomatoes and cucumber along with some onions and garlic. Let it sweat a little in your pan and mix the couscous in later. I thought it was an interesting dish to master.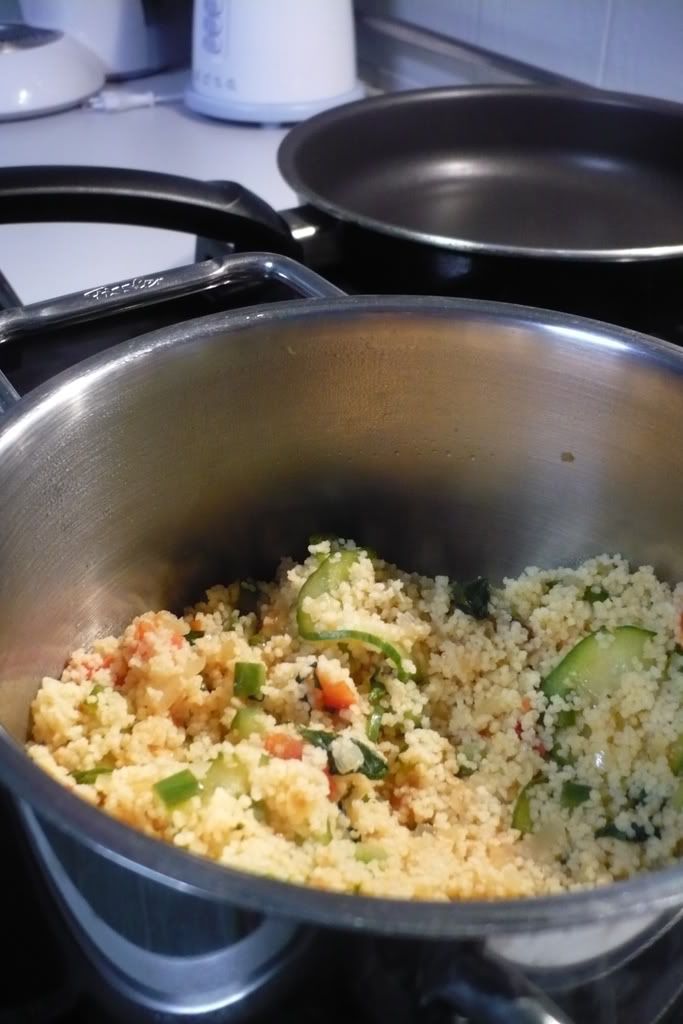 My other half had them ala french with his Provencial Chicken.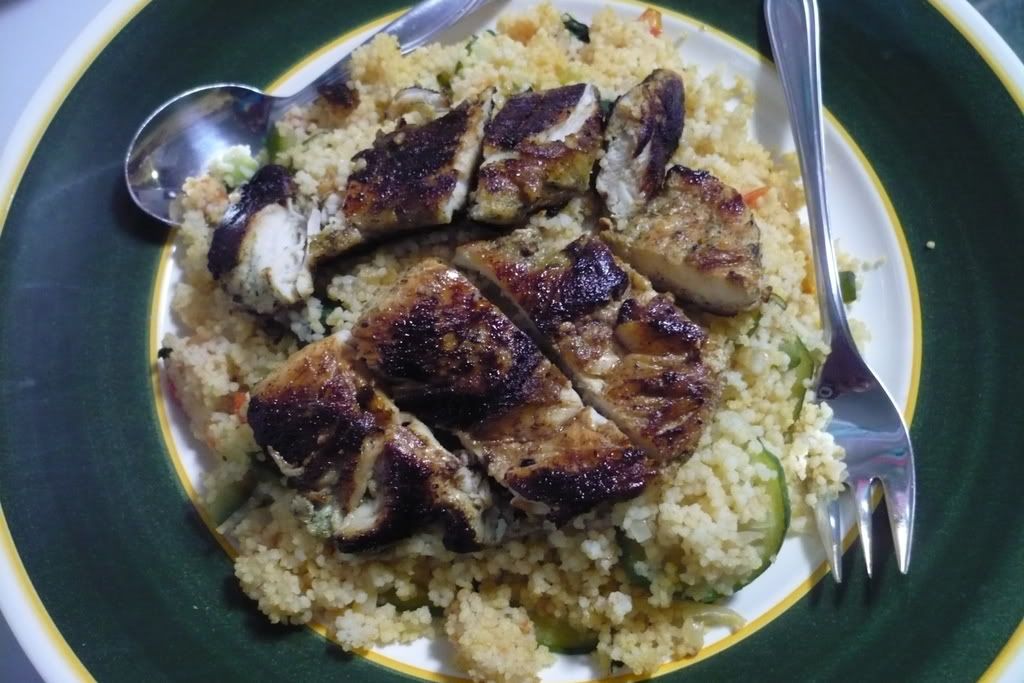 I had mine with
Schollen Fish
, a kind of flat fish from North Sea and Scandinavia. Love it very much coz it had delicate, buttery texture flesh with light fishy aroma.
Snack was suppose to be a small Pear but I had these instead. A piece. Only 56 calorie and its wickedly good!