I ate here 5 months ago and all I remembered was ... this place ROCKS. The Japanese have a way of making a dish seem light, even with a dish famously drowned with fattening cheese sauce like cabonara. I could never get enough of such beautiful fusion creation, but what am I to do, now that its totally unreachable for me. Sob, sob.
Both me and Ruby´s meal came with a light vinaigrate Salad.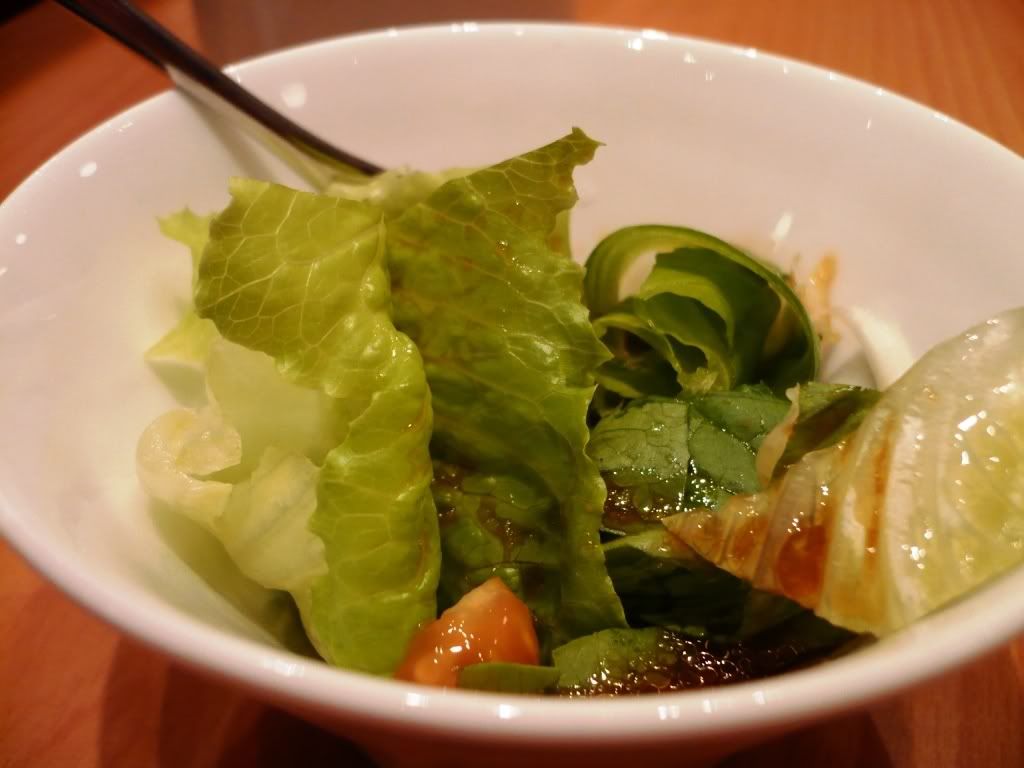 I went for a seafood cabonara variation, where huge pieces of oysters were generously cooked in the lightest, tastiest sauce ever. The raw yolk gave a subtle nudge towards my ahem ... already cholestrol laden heart.
Ruby enjoyed her plate of pesto with slices of octopus. She was dead silent so I reckon it is dead good.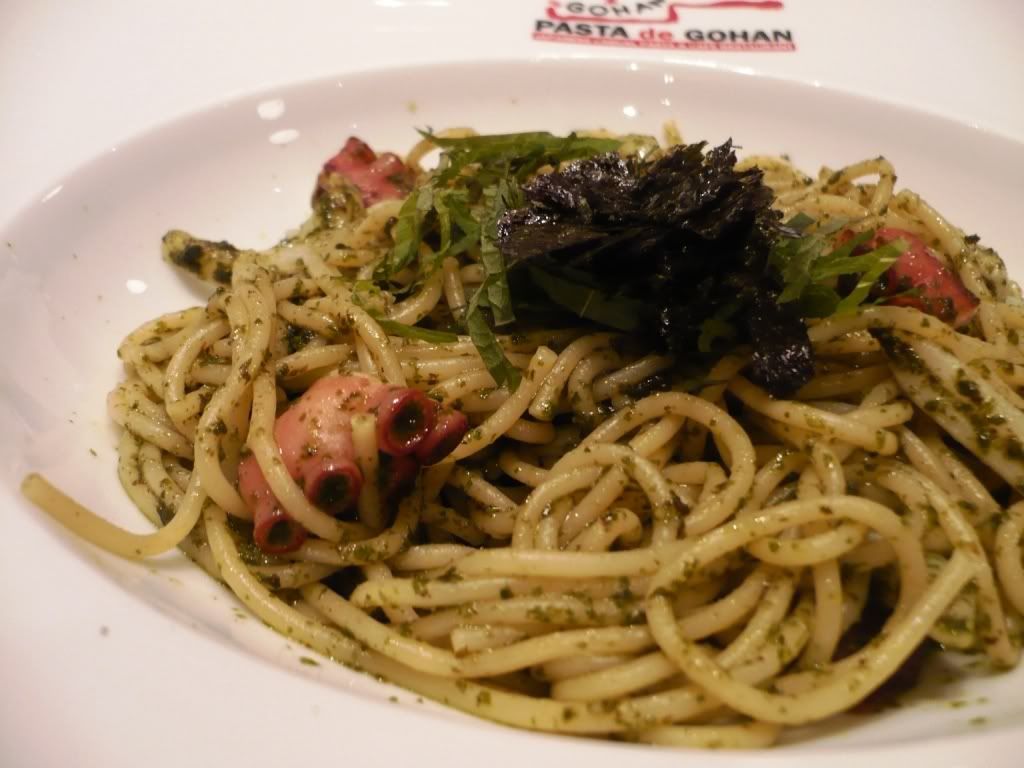 We can´t get enough so we
Kar Liu
. We´re both seafood fan hence, an order of Seafood Pizza BIG was placed. Again, they scored marvelously with their thin crust base, light cheese base and heavy topping! What a great combo!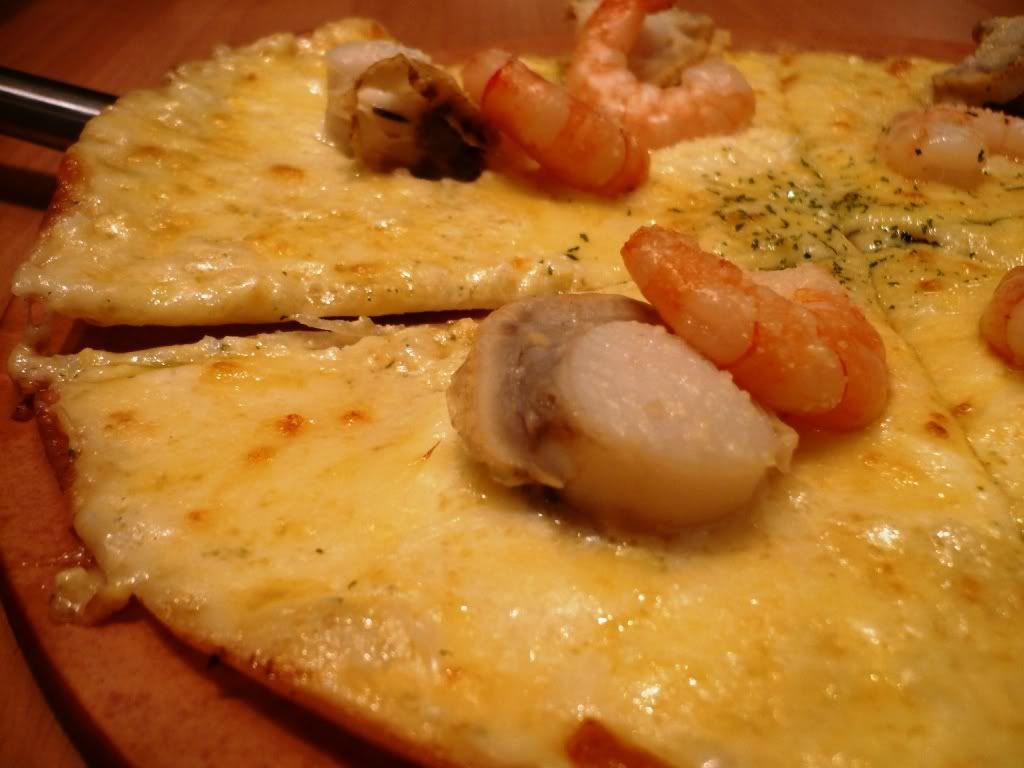 Our ending to a perfect farewell lunch from Ruby. Thanks dear! I cannot ask for more!