It had been snowing everyday since last Saturday and my friend Lillian whom lived near the Alps were puzzled by it coz its not even snowing there! And so, first thing I did when I arrived home few hours ago was, made myself a large bowl of HOT UDON SOUP NOODLE coz my ass are freezing blue. Cycling is really no fun lately. It just seems so impossible to try and balance my bike on slippery, icey road and at the same time, trying to keep my jacket hood intact from the strong wind so that my head does not get wet from the rain and snow. But if I were to cycle slowly, thus reducing the wind impact, I will get totally drenched by the rain/snow water. But if I cycle any faster, my body would get numb by the chill temperature.
What should I do!
But after all´s been said ... I am having a Hallelujah time here with my friends!
Today, the students and the teacher had a snow fight! The one in black jacket is Allysa, our teacher and she´s one fiesty lady! She threw snow at us, trying to get us to come out and join in the fun!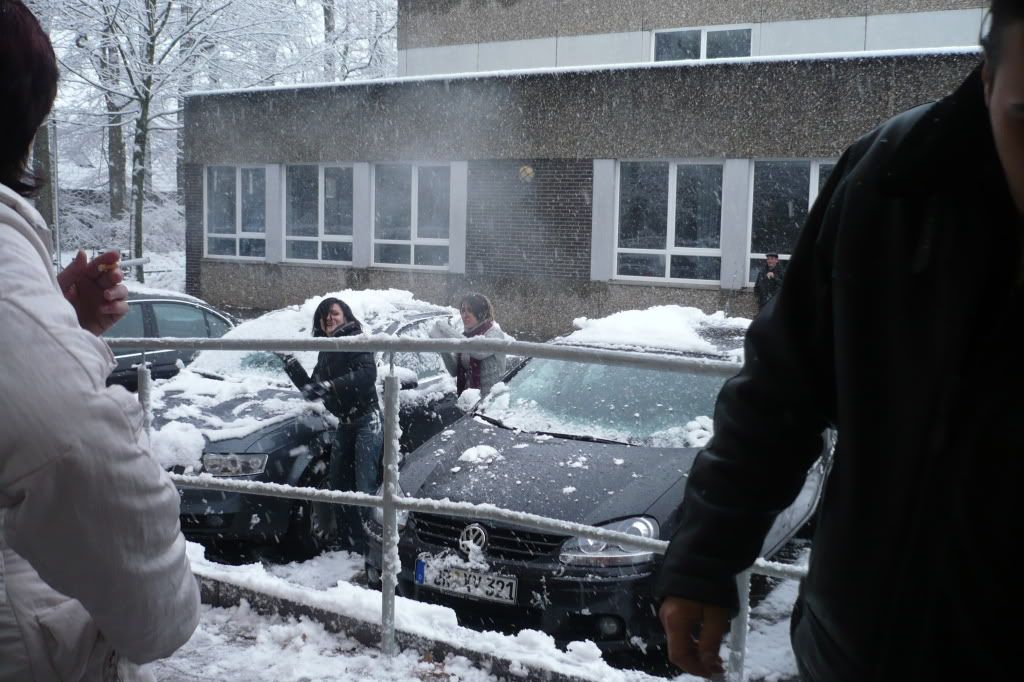 Aysel, one of the fiesty Turkish schoolmate attacked her back! Hehe ...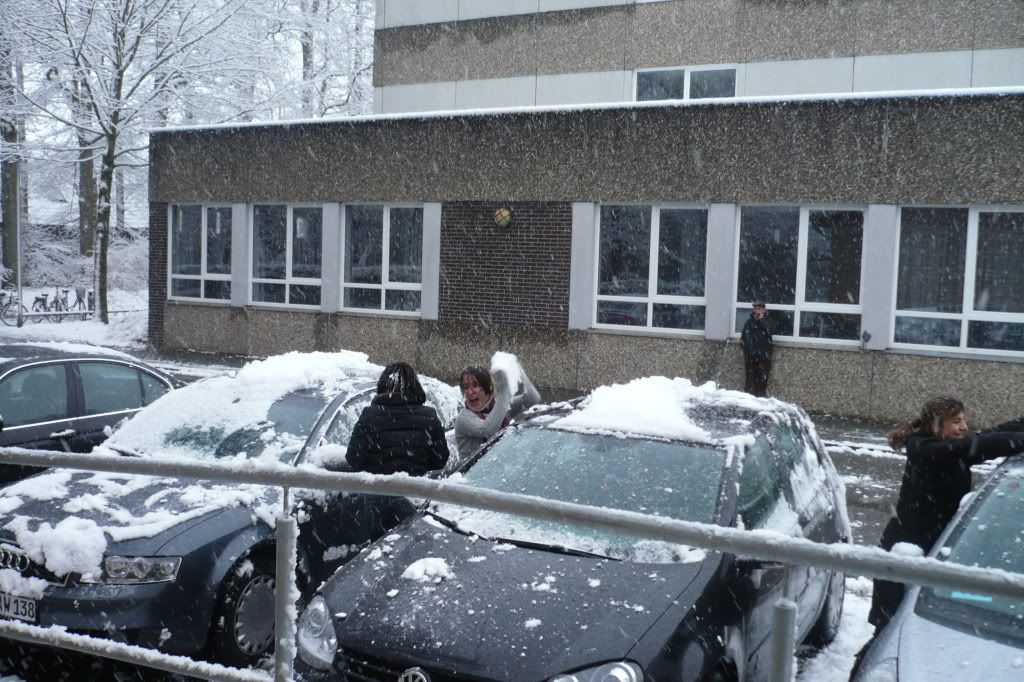 After that, a few of us cam whored a little ...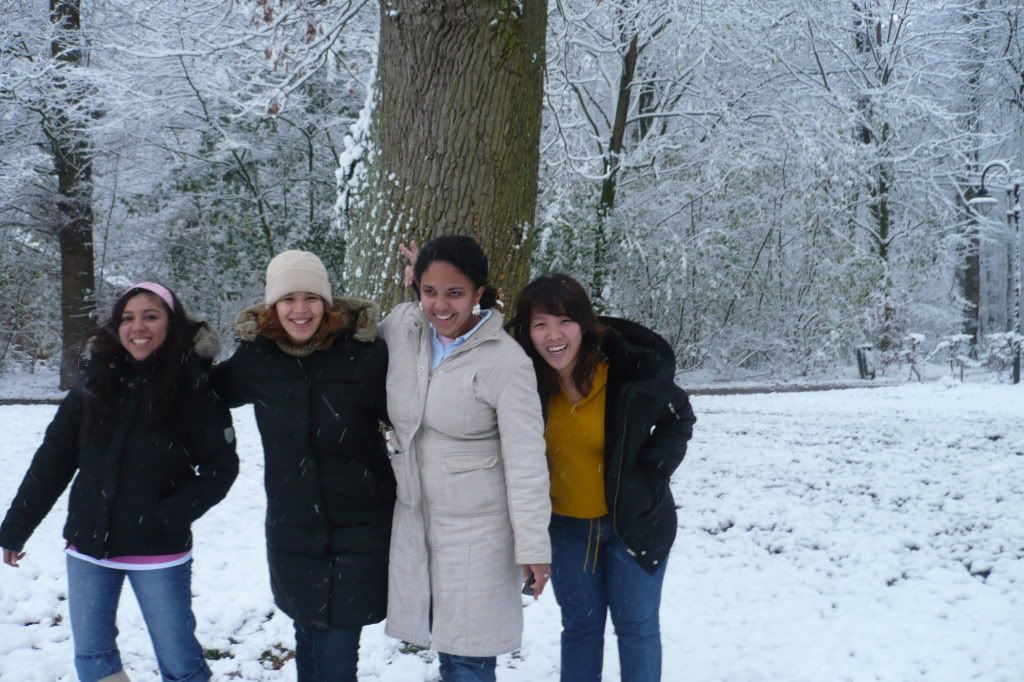 Rocio, Aminah, Deborah and Me
But again ... we ended up with Snow Fight!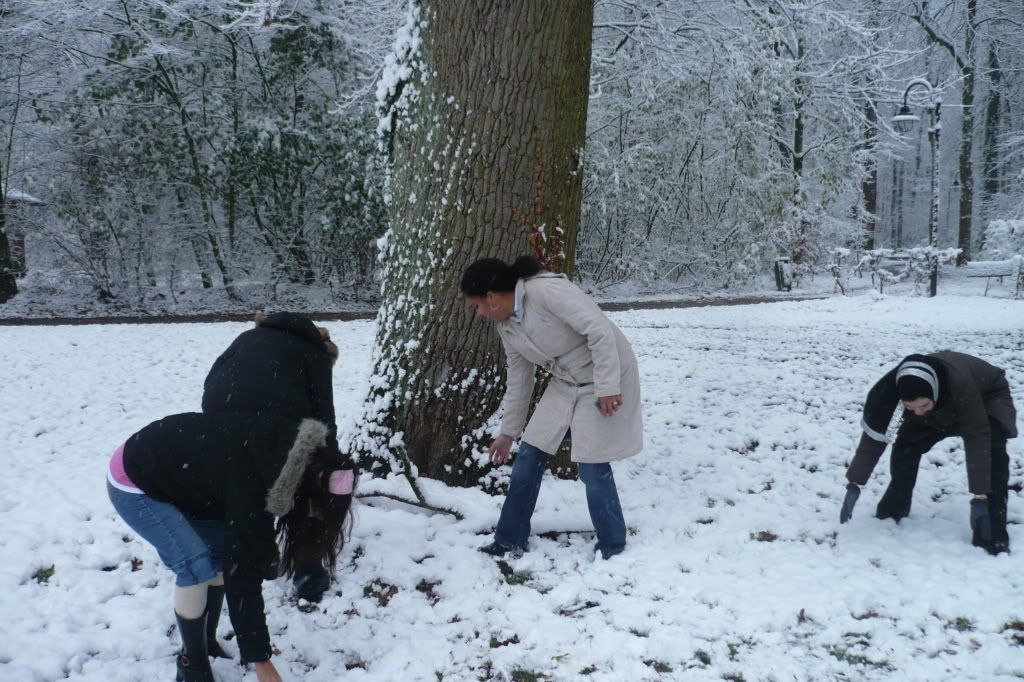 Brrrrrrrrrrr .... it is really beautiful here. Though nice to look at, I wish it won´t snow tomorrow coz I hate cycling when snowing.
Coming up next ... Stammtish trip with the Girls to a Christmas Market than, yummy dinner on 6th December, followed by me throwing a Christmas Party for my schoolmate on 12th December at home! Everyone is suppose to bring a dish from their country, so stay tune!