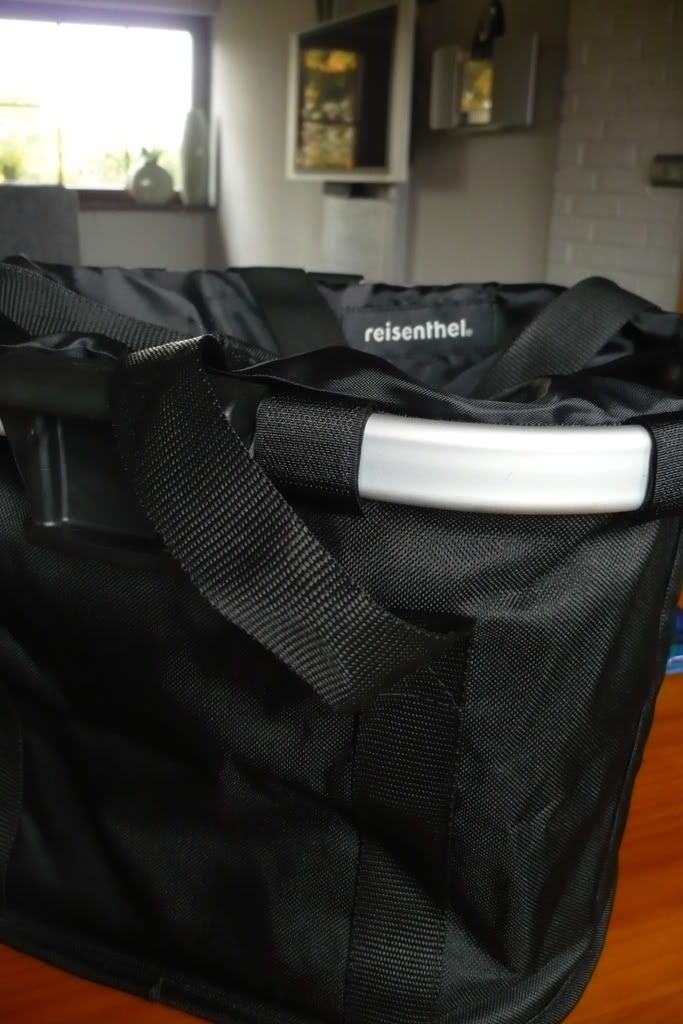 Starting today, I am officially a student! My class had been great and I´ve meet lots of people from all over the world. There´s a girl from Peru whom I can brush up my english with, another mother of 5 from Pakistan, 2 Brazillian, 1 Korean (yay!), 1 Morrocan, 4 from turkey and 4 from former Russian territory (don´t ask me what, its quite difficult to pronounce) and another girl from either France or a former french colony country. She did not turn up today though but was at the orientation class yesterday.
On Sunday, Mama and Papa summoned me downstairs for a surprise. I thought, oh nooooo ... what did I do? Hahaha .. but alas, they gave me THIS!
A SchuleTuete ...
translated as a school cone, and is given to children in Germany as they set off for their first day of school! But MOI! I am 34! Hahahaha!
These large decorated card board cones are usually given by parents or grandparents and filled with sweets, school supplies, and toys to make the children happy. I was happy nonetheless coz there´s lots of stuff inside!
Mama stuffed them to the max with .... Chocolatessssss ...., writing bookkkkk, pennnnnn ... andddd ...
A bottle of perfume too! See how spoilt I am? She was not kidding when she calls me `my little girl`or `Meine Kleiner Madchen`really ...
Last week, Juergen got me a BRAND NEW BIKE. Not just any bike but a good bike which I will feature later. But it did not stop there. He got me this
Recyclable Shopping Bag
(see above) I have been eyeing for the longest time and everyone in Ahaus seems to own one and I was like .. arrrrrrhhhh I want that too! But it was not cheap. I checked it in the store and could not bring myself to buy them hence I leaved it as that.
And than, Juergen decided to install a bag system on my bicycle instead of a normal wired basket which cost 10% of the bag price. Guess what? Its the same bag brand I have been eyeing on and he got them for me!
And so, this is my other new
Reisenthal
baby which I have been carrying around, day in day out!
On another note, I wanna share with you what my man did to the pumpkin. I did mention that we will get them painted right? But little did I expect it to be like this!
LASS DAS!!!

Lass Das means `STOP IT!`and its suppose to be a joke around the house. And now, he wants to sent this message to our guest/friends next Friday when we hold our belated Octoberfest Party at home ...
Headache.