Autumn is my favourite season and it does not take a genious to understand why. Its cold, albeit too wet sometimes but the colours of the leaves, one can just get a bit overwhelmed by the hues sometimes. But before I feature a post on some autumn capture (which I have not done, really!), let me give you a round up on what´s happening in the garden front.
Two weeks ago, I added Marjoram to our INDOOR herb pot collection. The two potted basil which I had planted has officially passed away coz I place them near the heater (duh), so my next project will be replanting the basil. In total, and hopefully by end of the week, we would have 2 pots of basil, 1 pot marjoram, 1 pot parsley and a pot of oregano.
Our herb pot outside seems to be growing well except for the basil which we bought readily and replant inside the soil (again!). Too cold I guess. This basil ah, sooo sensative. Luckily, the ones which I transfer from seeding pot to here is healthy.
Our parsley is growing well too. But so darn slow. I have these here as well as a longgg row of it downstairs at the ground. Can´t wait for it to grow full size!
And here´s our chinese parsley which I think will not make it :-( It was planted the same period as italian parsley but see how miserable these looks!
Moving on ... we got all our spring and summer flowers replaced with these. I´m not sure what its called coz forgot to write the names down when I spotted them at the shop. We didn´t get them from most of the garden centres as it cost a whopping 1Euro each and we need 60 of it! But as luck has it one evening, we went to check out the florist shop adjoining the graveyard. It was around the same price but was given tips by the sales assistant to come back in two weeks.
Coincidently, the lady is the girlfriend of Frank´s brother. She also shared us that the next batch will be from the wild instead of grown in green houses hence, will be stronger. And the best part is, they only cost 35 cents each!
Juergen went to pick 3 trays up the following week along with premium grade soils all the way from Czechs. The soil cost us 24 euro for 4 packets and if you add the cost of the flowers in at 21 euro, this adds up to
45 euro / RM240
to change all our balcony flower!
Damn ex isn´t it? Luckily, only twice a year. Perhaps we will just replace everything with lavendar next season. Easy to grow and sturdy.
But look at these babies greeting us 24 hours a day. So worth it. According to Juergen, these wild flowers will FILLED UP the whole pot in 2 months time. I can´t wait!
Moving to downstairs. Remember the plot of land Mama Else gave us? We planted some salads, parsley, choy sum and spinach.
The salads are doing very well.
So as the parsleys.
And spinachs. We have 3 rows of them!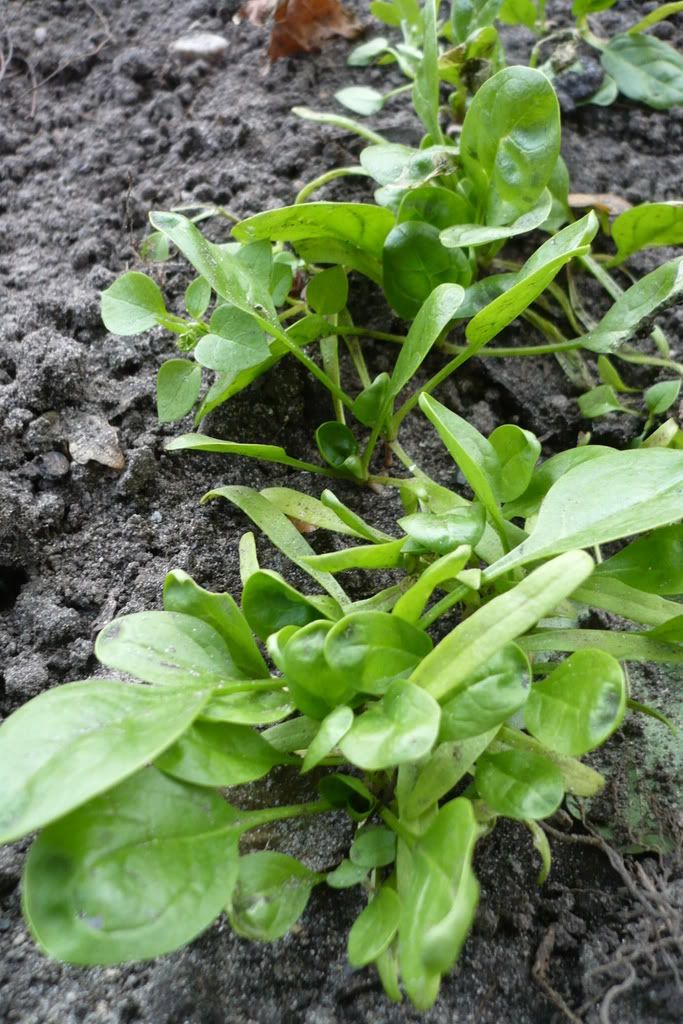 Mr. Siew, the proprietor of Tai Wing Asian store in Enschede said that the weather is too cold for Choy Sum to grow. But look at ours! Hahahaha. My only wish is, please don´t stop growing!
So that´s our little gardening adventure there.
But I´ve also captured some lovely flower photo from Mama´s garden for Ivy.
IVY! THIS IS FOR YA!
Have a great week ahead everyone!