I do have a fair bit of backlog entries from Malaysia left. Especially the farewell lunch and dinners with friends and family. This one´s from my boss, Ken. Since it was a day where all of us were at outlet attending to some stuff, he left the decision to me to decide on what I´d like to eat. And when in Curve, I can´t think of anywhere better than Ying Ker, a Hakka restaurant serving pretty good, authentic Hakka Food!
A good choice, and something that I would definately, DEFINATELY miss when in Germany.
Here´s what I ate.
A 8/10 point
Fried Eggs with Picked Radish and Chinese Sausage (RM12.00).
Almost perfect and not oily but could have been better with more chinese sausages!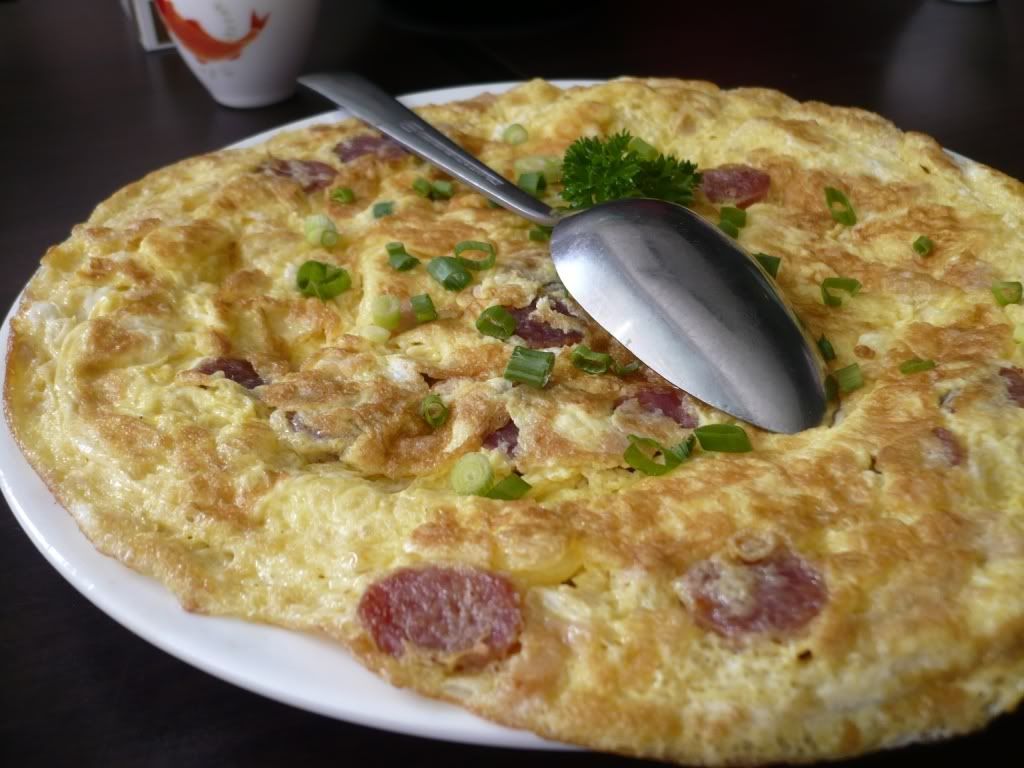 Another 8/10 pointer
Hakka Yam Abacus (RM16.00).
Minus 2 points for the quantity. Taste was great!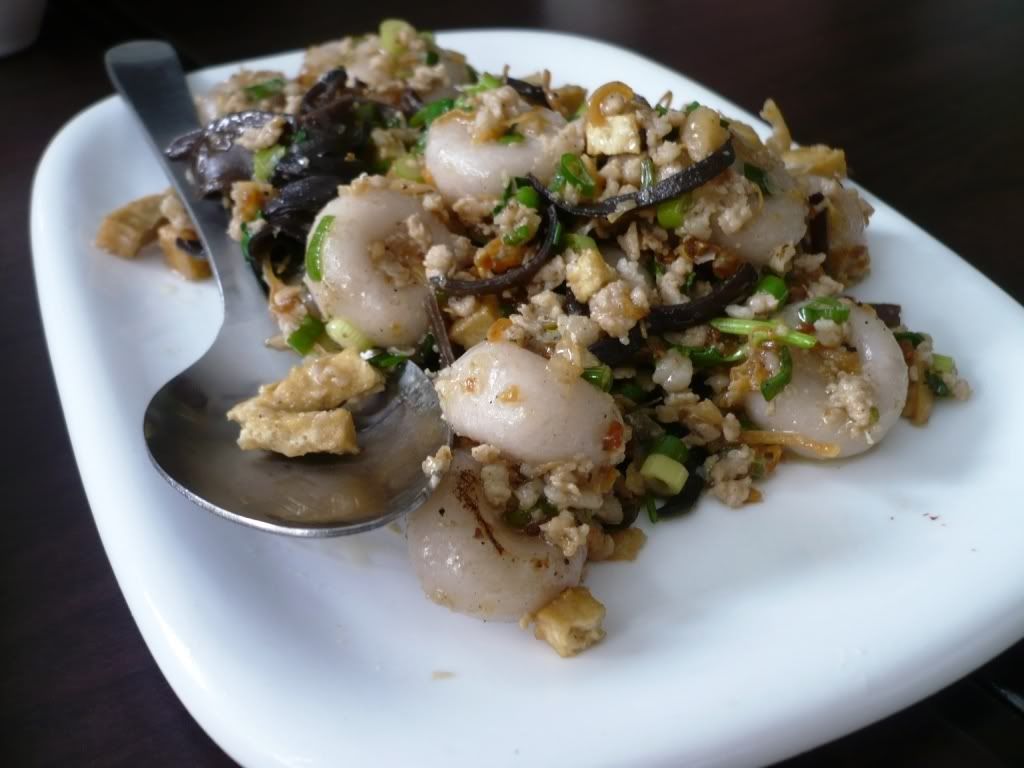 I like my braised dishes dark in colour. Perhaps the sigh of seeing meat in such bright hue frightens me hehehe. Also, it was not tender enough, hence I would give this
Braised Sliced Pork Belly with Preserved Mustard Vegetable (RM20.00)
a 6/10 point instead.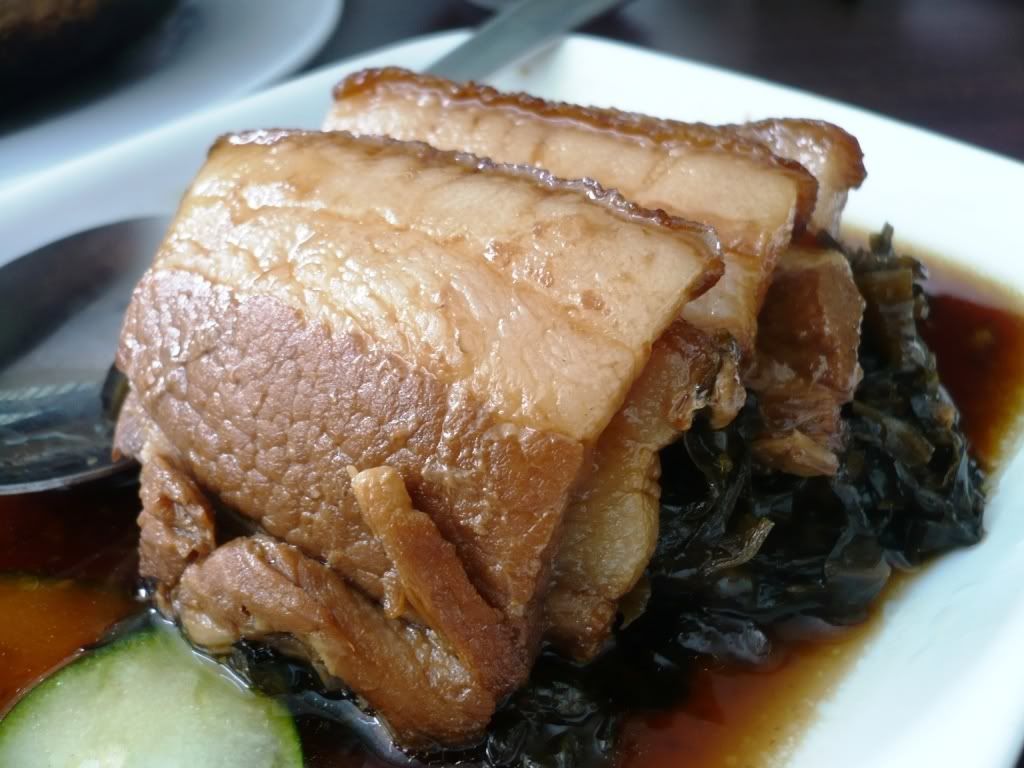 Really good
Drunken Kampung Chicken with Ginger and Rice Wine (RM33.00),
and deserving a 9/10 wholeheartedly. It was fragrant and had a tint of sweetness from the rice wine. Good stuff!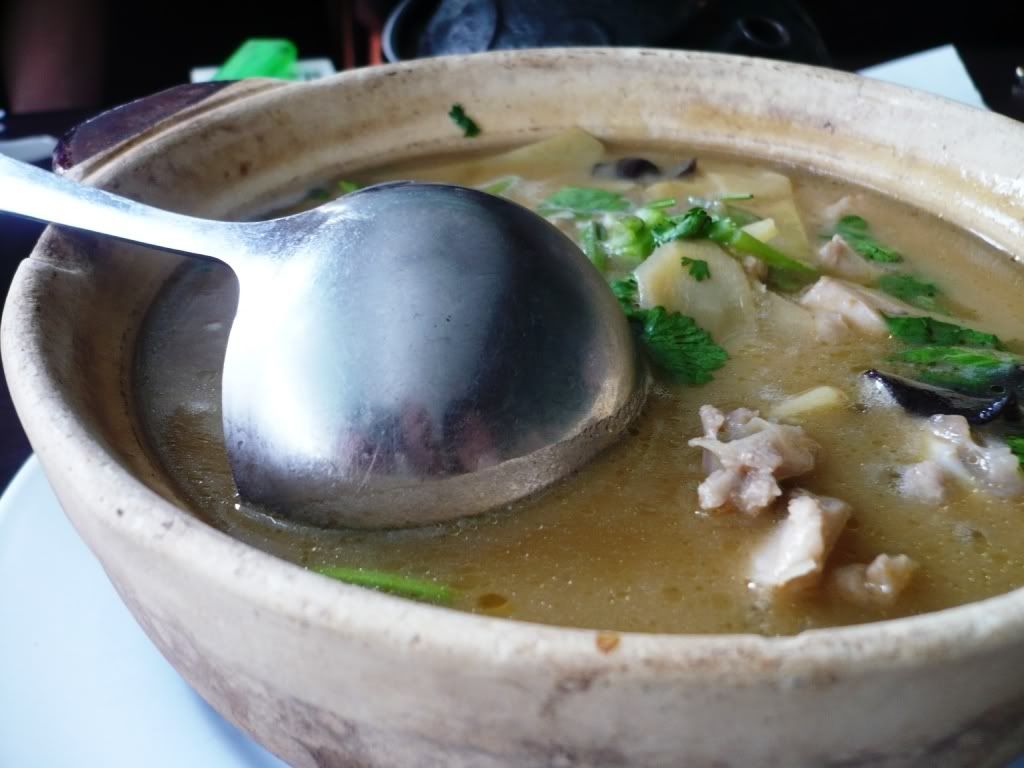 Ahhhh .. I love minced meat hence can I give this
Hakka Stuffed White Bean Curd in Hot Pot (RM28.00)
a 10/10? The combination with tofu works really well too. Well deserved.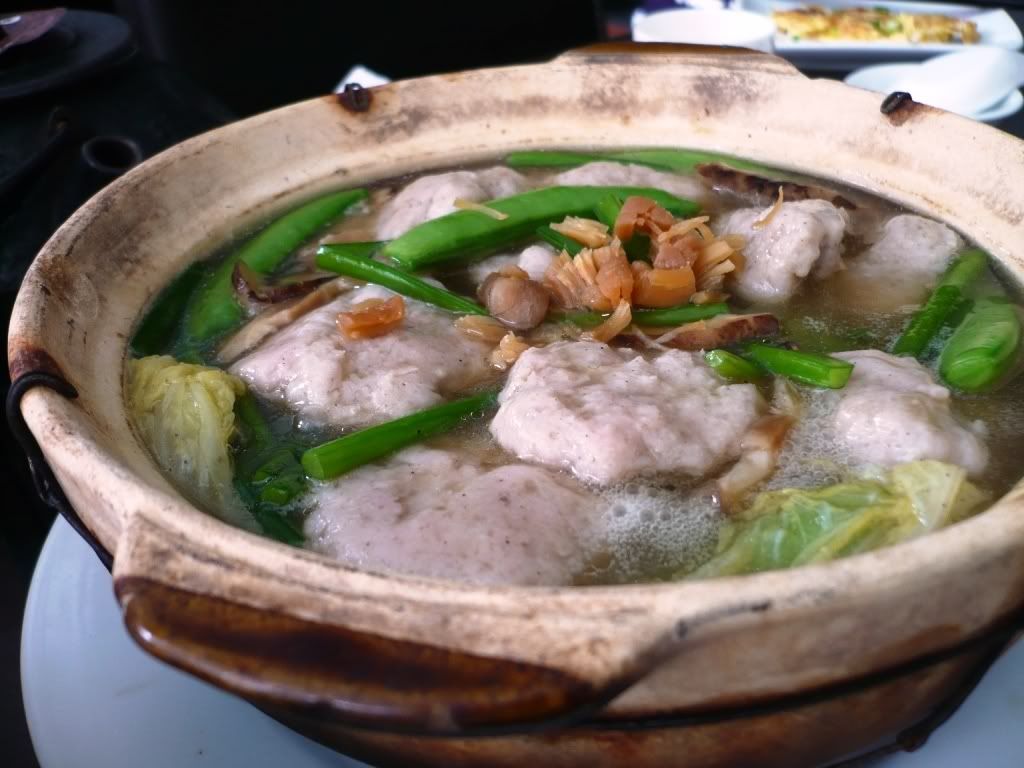 Last but not least, we had a portion of
Fried Yam Cake (RM7.00)
which I find a bit too oily and normal. For this, I will rate it as a 6/10.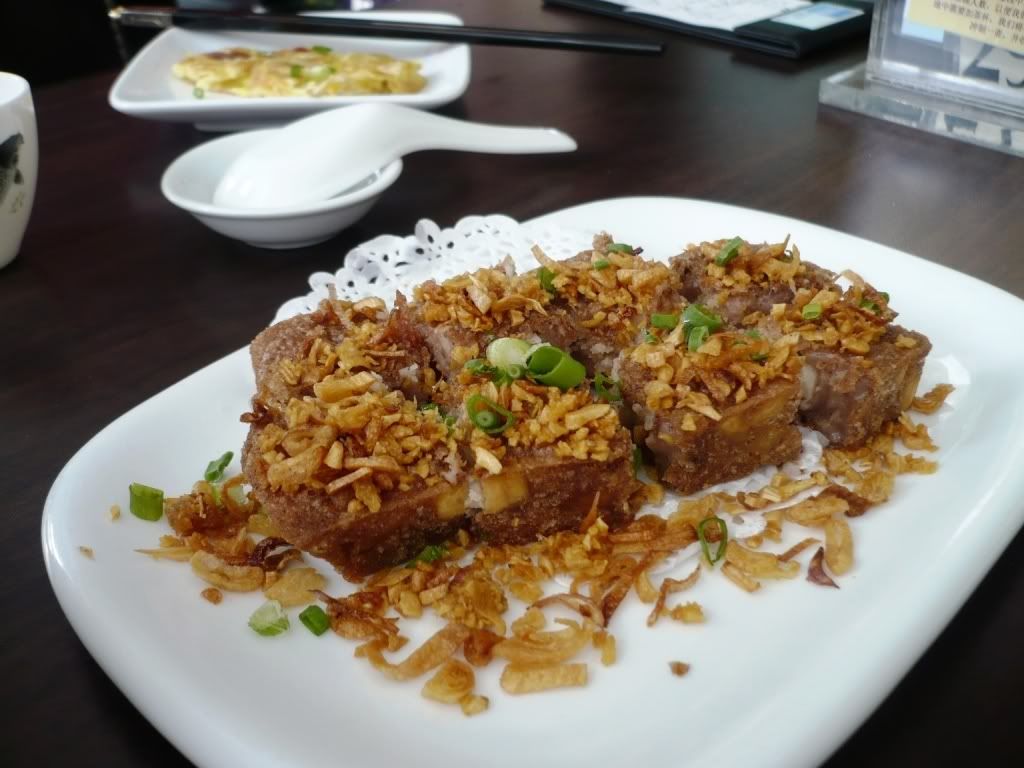 Thanks Ex-boss if you are reading this! It was a great lunch and I MISS, MISS, MISS eating them!