No, I´m not blogging about the movie. I´m blogging about my first attempt in making a cocktail called Cosmopolitan made famousby the program. Juergen is incharge of my beverage request usually, along with dessert but I wanted to give cocktail making a try. I had a recipe from Cointreau and off I went ... shaking along two nights ago.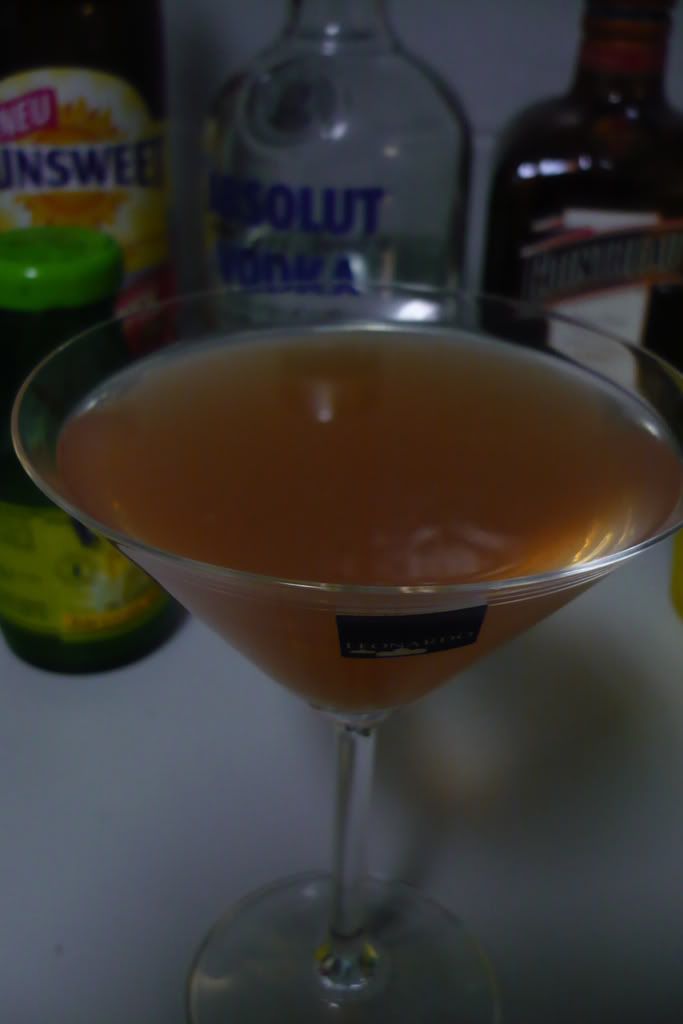 All I did was mix 50ml Cranberry Juice, 25 ml vodka, 20 ml Cointreau and 10 ml Lime Juice in and shake it till air incorporates in and that´s it! Not so difficult!
And it tasted good and STRONG! I would lessen the vodka to 15 ml next round but overall, it was a yummy drink for ladies.
Later that night, Juergen made us some Lemon Pudding and said that I can name it whatever I want. Hmmmm ... so here goes ...
This is Cocaine ++
aka Coconut Flakes with Chopped Pistachio and Chocolate!
Okaylah .. I better not blog about drugs and stuff otherwise my sis whom reads this will be wondering what´s happening to her sis over here. Drinking alcohol more lately, and now drugs???!!! Hahaha ...
Alright ... I´m a bit tipsy while typing this coz just had a fabulous HARVESTING DAY with Mama, Papa, Dirk and Juergen just now .. and we drank LOTS again.
Happy weekend everyone!