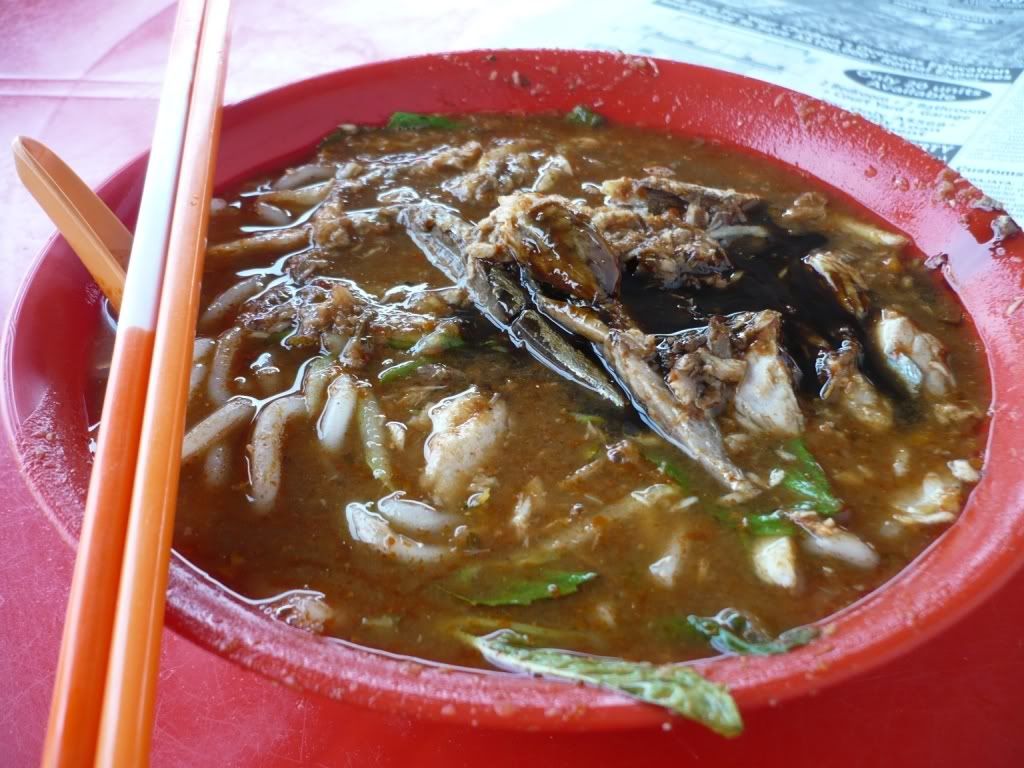 Something Malaysian today, and it is a post on my ABSOLUTE favourite laksa stall in Klang Valley! Anyone tried their laksa before? I know the place needs a bit of cleaning up and it stinks but hey, the laksa here is to die for. I´ve been eating my laksa here for the past 15-20 years and it had been super consistent la wei. And if you can speak Hokkien like me (the Penang ones, not the Klang ones), perhaps, perhaps, you will be rewarded with more on your bowl too.
Damn good stuff!
The broth had the right consistency of sourness, sweetness, saltiness,
fishiness and aroma from the fresh herbs. Yum!

Only downside ... inflation had
upped
the price of this bowl (keh liao size) from around RM4.50 to RM6.00 a bowl! Goodness!