And I´m so grateful for when I´m not so inspired too from time to time. We had these two days ago, starting with savoury and moving on later to sweet.
My first crepe had ham and cheese filling. It was delicious.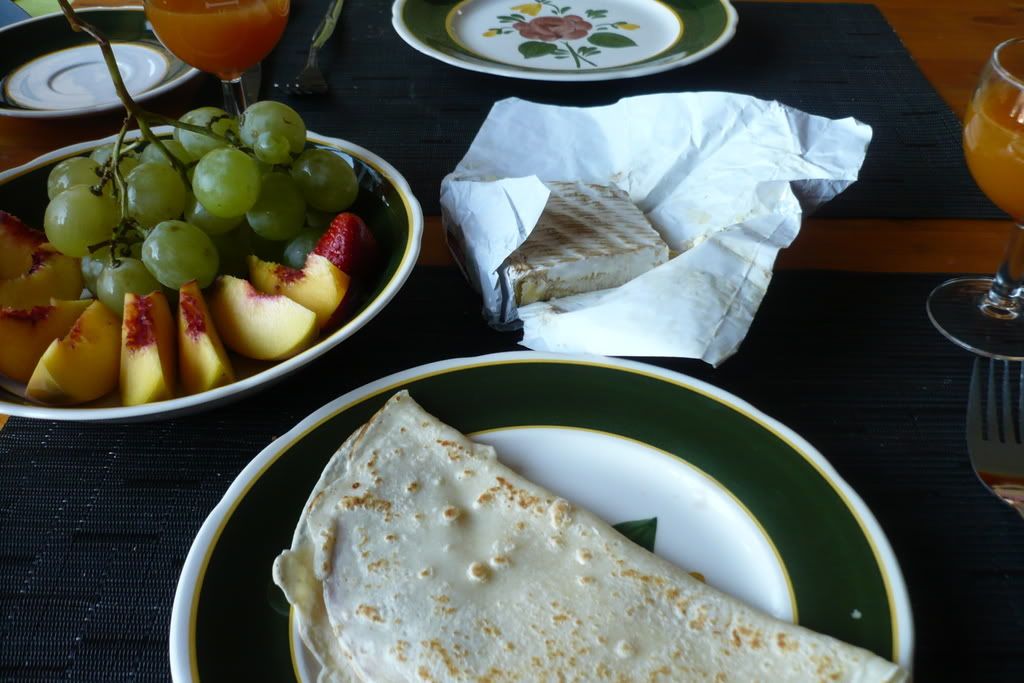 I than had another alla Italian style with tomato paste, ham and parmesan cheese. It was yummy too!
As for dessert, nooo chocolate in stock hence we had cinnamon and sugar. I would rate this second to my favourite chocolate and banana combo though.
Three crepes were not enough. But fraid not, we had more stuff on our table. Fresh cheese with herbs anyone?
Goes well with grapes.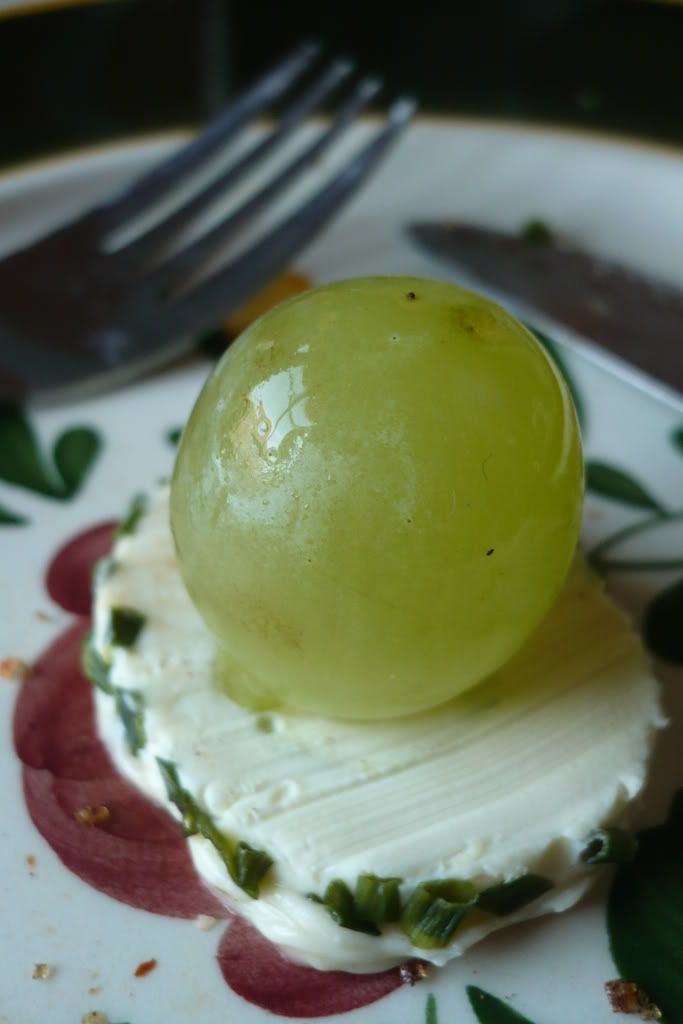 And of course, the best cheese to pair them with ??? My beloved BRIE ...
Satisfied.