My other half was in Hannover last Sunday to attend an exhibition on commercial vehicle production and I took the opportunity to prepare him dinner as how he like it. HOT.
Before going to that, I must really apologize for my limited food post here coz MUA, had been a lazy bum lately. She´s not too keen to take picture of food in the evening too unless its an evening more interesting than average. Hahahaha. Besides, we have been eating LOTS of store bought stuffs like meatballs, pates, hams, instant pasta and such and I guess, you all are not interested to see those, right?
Anyway, anyway ... back to this dinner. Here I was, trying to make everything perfect and I got the cork opener
STUCKED
into the wine cork for the very first time. It had NEVER HAPPENED in my life and NOW! Hence first thing Juergen did when he sat on the table was ... errr, what artwork is this? Hahahaha. Did not even get the chance to air the
Casal Bordino
, btw
but it was a rather good bottle. It was a semi dry red from Italy, from year 2002 and figured it would pair well with a tomato based tortellini dish.
Reminder; I need a new wine opener SOON!
I bought a fresh packet of
Ricotta and Spinach filled Tortellini
from Aldi and got them simmered with a simple gemuse (vegetables) and sausage based tomato sauce. The combination works but I would have preferred them the packet to come along with the right sauce combination as I find that my sauce drained the flavour of ricotta cheese out.
Anyway, I assumed that it came with the sauce and thougth of preparing them 10 minutes before he arrives home! But luckily, I checked the package half and hour earlier and scramble myself with a quick sauce fix. Hehehe.
As he´d earlier informed me before stepping into the train in Hannover, he will arrive home at 7.30pm and he was ON TIME, as usual.
Candle Ligth - checked
Lara Fabian´s Italian track - checked
Wine - !$")$§")=/(/&"§!$!$§ almost got it
Ricotta Kase und Spinat Tortellini mit Gemuse und Wurst Sosse - checked
HONEY`S HOMEEEE!!!
And so ... we sat down to another 2 course dinner at home on our breakfast table. Yum yum!
He shared with me on what´s in the exhibition, how big it was (and I´m thankful I did not tag along coz it sounded too huge!), shared with me on high speed train ride to Hannover (it was quite full and some were without seats coz its school holiday now), and his excitement on meeting his 20 years vehicle production contacts in the exhibition. I know how that feels. Meeting someone you´ve known after a long time.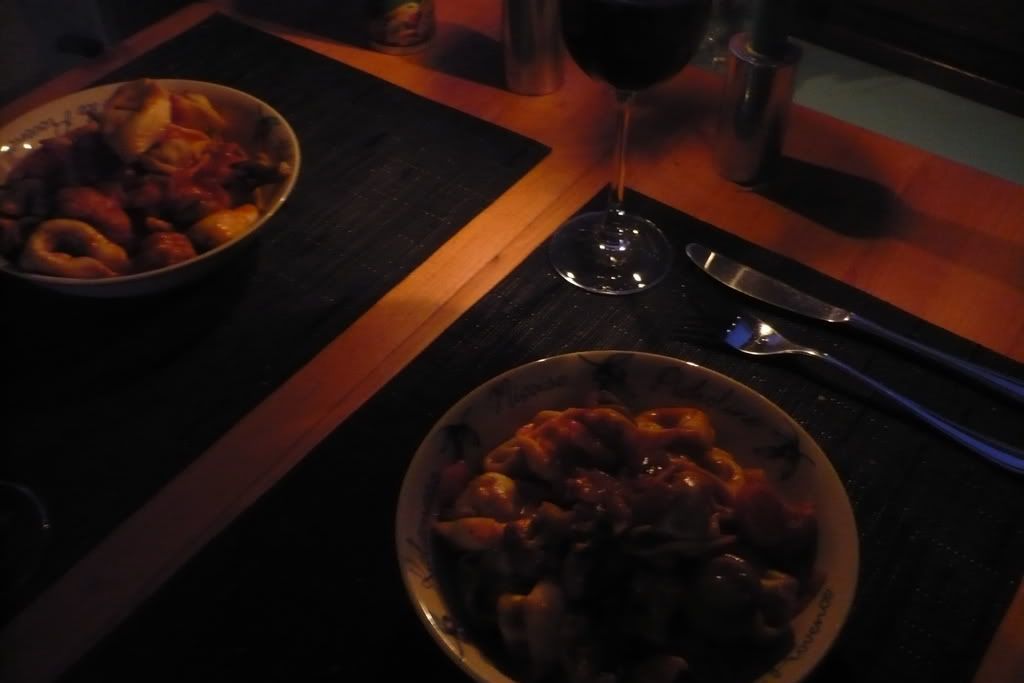 We later enjoyed a Weisser Nougat Eis mit pistachio topping and found the packet stuff GOOD!
We also shared a super RICH Kaffee Schokolade Eis aka Coffee and Chocolate Ice Cream. No wonder I could not sleep that night!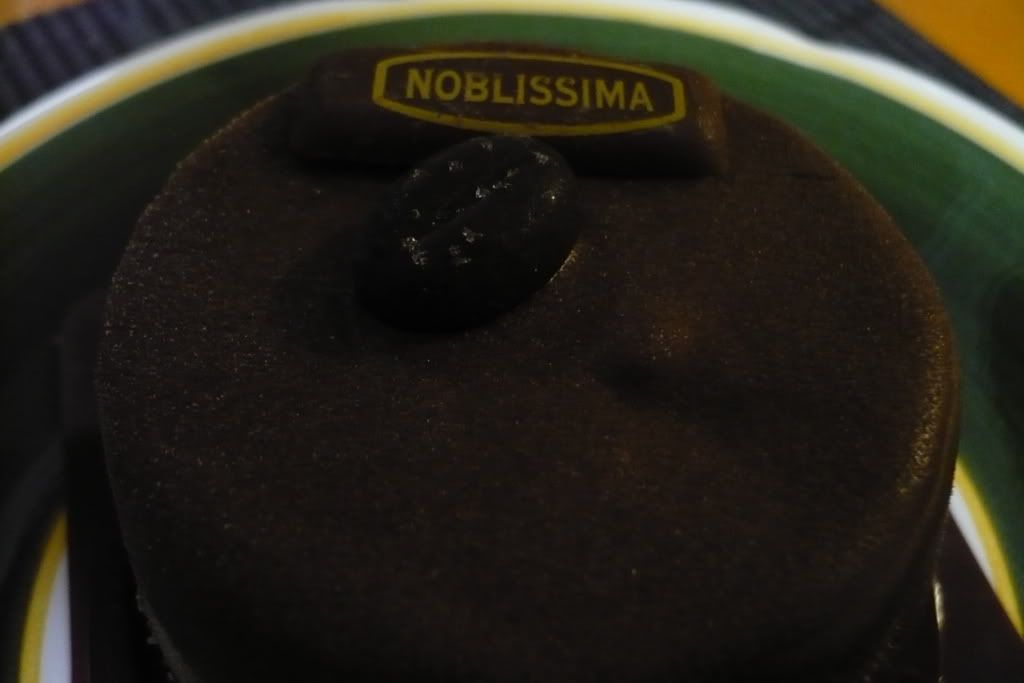 After dinner was TV time. How boring, hahahaha.