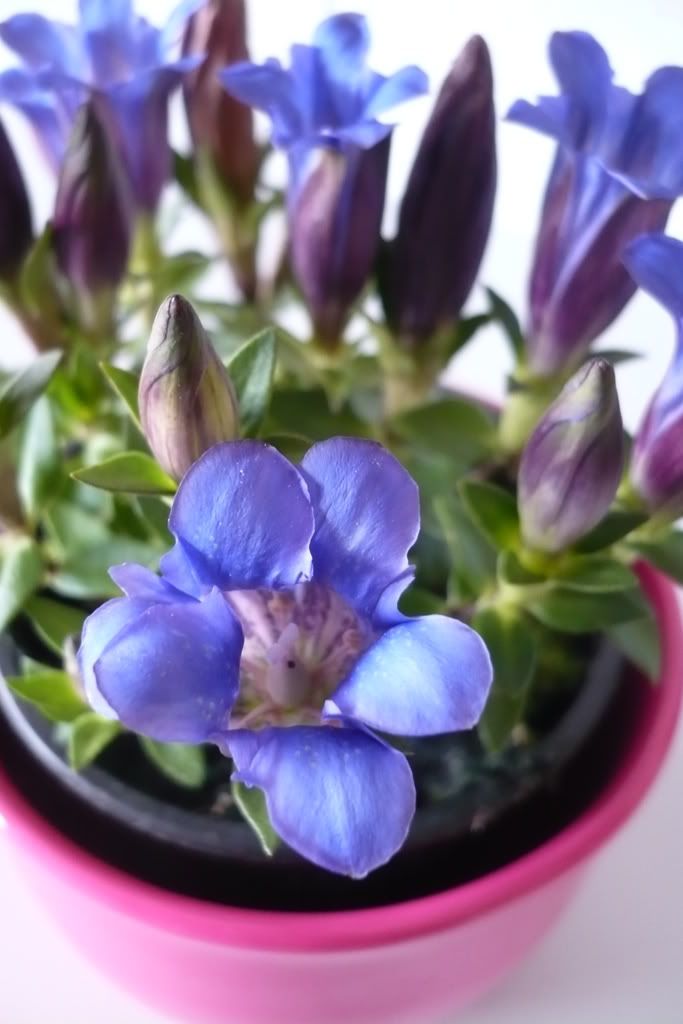 Both, Juergen and I love flowers and one of the thing I look forward too are his flower surprises now and then.
Last week, he was at the Gardening Centre to check out the latest autumm and winter flower selection to replace our current spring and summer plants around the house. And he surprised me with these.
This is Gentiana Scabra and she originates from the mountainous Alps in Austria.
When Juergen brough it back, this was how it looked. And because I loved it so much, I place them in one of my favourite places which was the kitchen and it wilted within days! Jeez ... so sensative hor. So, I quickly put them outside again where its 5C in the evening now and around 10C during the day, and she´s happily blooming and cheerful.
Two weeks ago, I found some new pots around the house. There´s moreeeeee at the attic upstairs, and some in an old cupboard at the front room and
perhaps, perhaps ...
I shall go hunt for more at the basement cellar downstairs hehehe. A lot of goodies there!
.. anyway, I decided to plant more basil and have them handy in the kitchen too, in addition to the long pot of herbs I have outside. Its growing well and I´m so thrilled!
Because they are well, now .. my head is getting bigger and Juergen´s head is probably spinning. Hahahaha. Another two pots of parsley would be nice.
What do you think?