Me and dad will without fail take the opportunity to do a bit of grocery shopping in Amcorp Mall whenever we arrive early to pick up my sis. Although the resident supermarket supply pales in comparison to others, somehow, we always manage to come out laden with bags of groceries. But since we had more than half an hour to spare one of the days, I decided to go check out this Malaysian Thai restaurant, located just outside of Giant Supermarket.
Instead of ala carte where you pick whatever you fancy, I opted for set for it came with a plate of appetiser, main and dessert for the price of approximately RM16++
*Gulp*
The
Appetiser Platter
that arrived was kinda huge. There's two pieces of everything from Fish Cake, Pandan Leaf Chicken, and err .. I'd forgotten what's the one on the right (but I remember it as very tasty and soft!). Beneath it lies a bed of mango salad. I love the tasty fishcake, but thought nothing of the chicken. It was not very fresh, and kinda powdery. The salad beneath were quite shiok though. Sour and spicy at the same time, it was perfect to go with the fried appetiser to balance things off.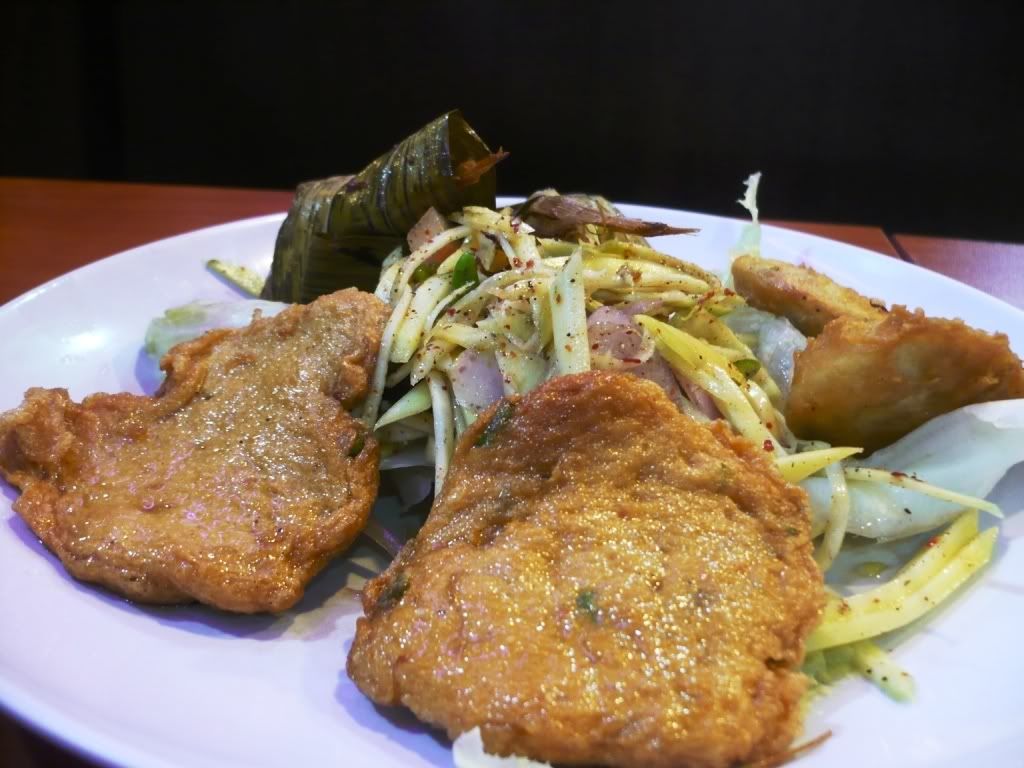 * Gulp*
My chosen main of
Pineapple Fried Rice
came in a pineapple husk leh. I wonder how many times have they recycled this? I was very tempted to check underneath the banana leaf but decided to stop *see no evil, see no evil*
One the rice, it was mediocre with strong taste of kunyit powder. But it was rather tasty, though ingredients were nothing to shout about. Prawns and chicken slices weren't that fresh.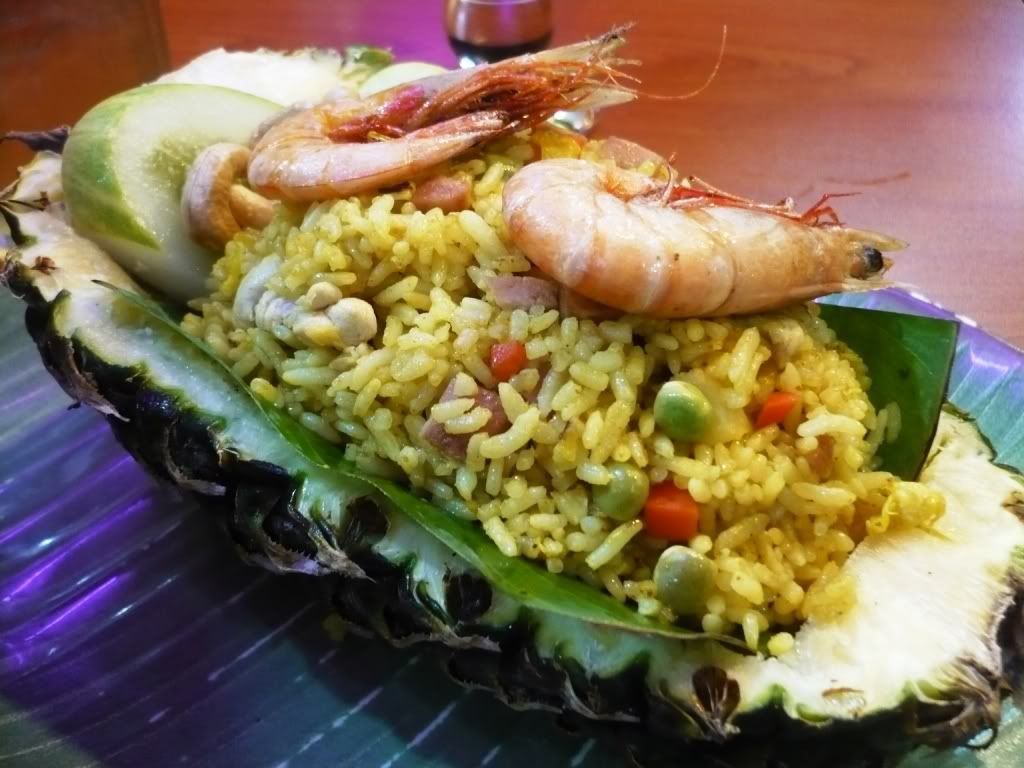 Luckily, this bowl of
Red Ruby
save the day. Not only I had so much satisfaction munching on the water chestnut pieces, I simply love the sago pearl combo here too for it provided a nice glutinous texture. Yum!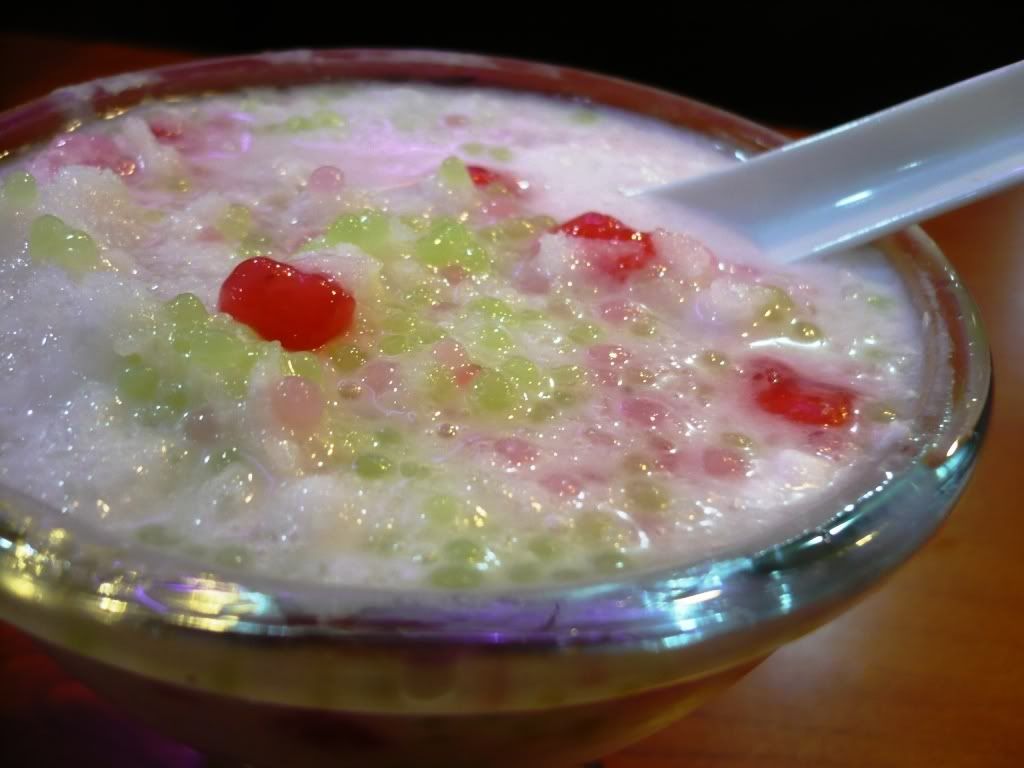 My verdict .. hmmm, I would come back for the dessert, and dishes that does not require fresh produce like the chicken pieces and prawns. The rest are fine.