Darng ... I'm not in the best of mood to blog really coz I'm swamped with soooo many to-do-list! Even my previous post came to an abrupt end. Hahahaha, sorry ah Jason ... I promise to make up to it once I settle in Germany coz I will have moreee time there. Also, quieter lah coz my home now is pretty chaotic, my room is in a mess and my niece had been spending a lot of her time in my place and as you know how kids are, they can get really clingy and demanding and there's just no way I can focus my attention to blogging.
But there's one thing that I really, really, really wanna share with you all was a dinner I attended recently. It was a very special dinner, a dinner which I'd droolllllled over my computer screen countless times, wiped my salive off my keyboard (no kidding!) and here I am, I FINALLY MADE IT ...
to ... FBB's Legendary Dinner!
FBB pre-amp me before the invite. The dinner is a simple affair with focus on local food coz he's hosting them for guest from overseas and going overseas. This to me is like heaven sent coz I'm whacking as much local food as possible before I cabut ;-p

The only spread I know were bought are the Charsiu(s) from L.Lemongrass, and Yong Tau Foo from Ampang. But irregardless, everything were yummy if not better than bought!
To start off, we had my favourite Pie Tie! God knows how many plates of Pie Tie I whacked (20-30 pieces) when I chance upon them in Andana Spa Glenmarie Resort many years ago. It was unlimited top up, hence I did not hesitate! But ahem, I had to refrain myself this time round coz I will memalukan all the fellow Malaysians there lah. The Pie Tie filling were scrumptious and fragrant ... just like how its suppose to be. Yum!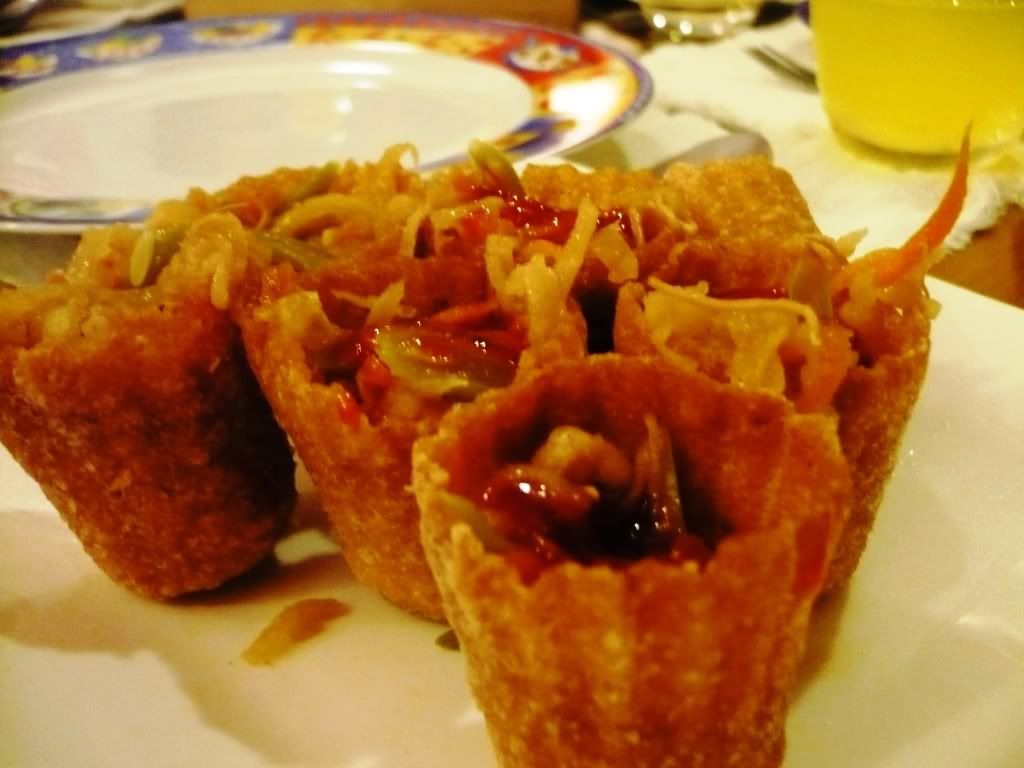 Ahh yes, this is store bought from The Village Deli, Bangsar Village. Goodness, this is superb! Skin were crunchy, and meat were fat, juicy and wickedly good! I whacked LOTS and did not bother to use cutlery to pick up these sinful piece. Fingers will do, thanks!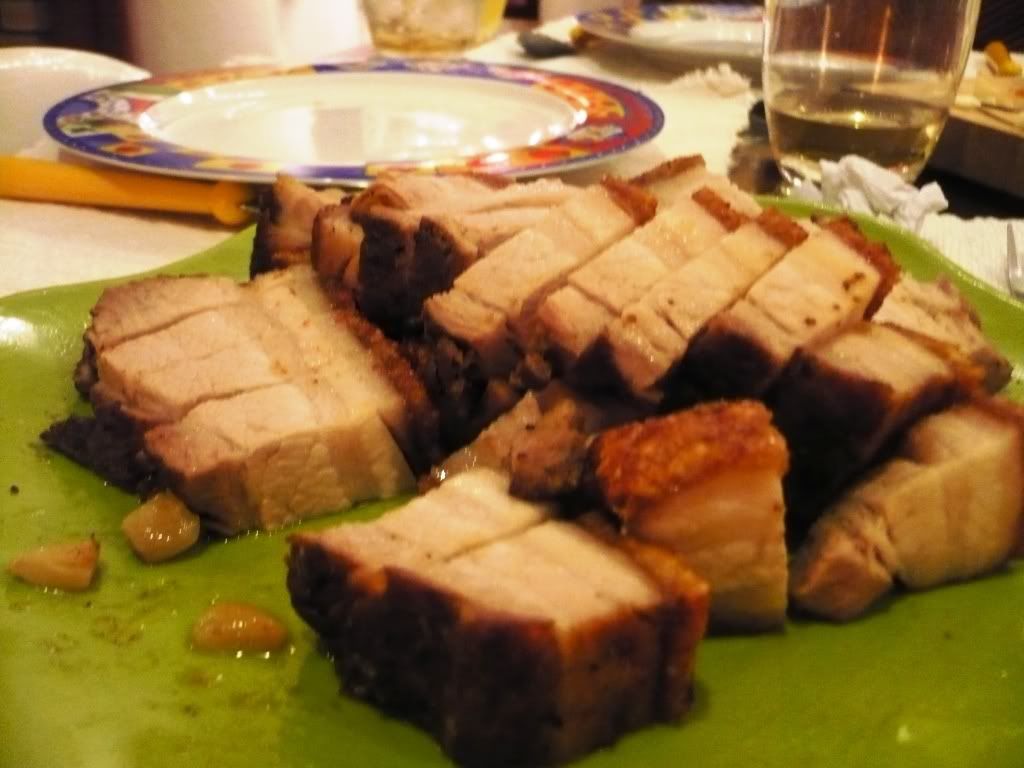 Ampang Yong Tau Foo was a bit cold but tasty still! This is the Fried Soi Kou aka Meat Dumpling. Skin were still crunchy, thankfully.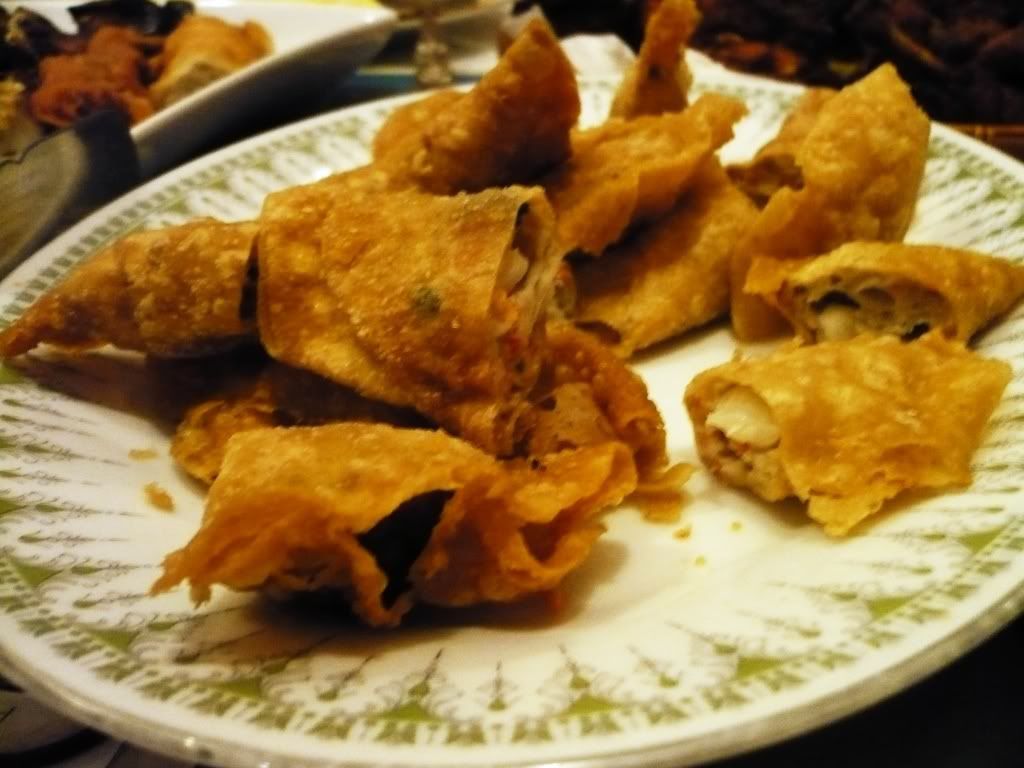 I attacked a bit of everything and sum up that, Ampang Yong Tau Foo is best eaten hot.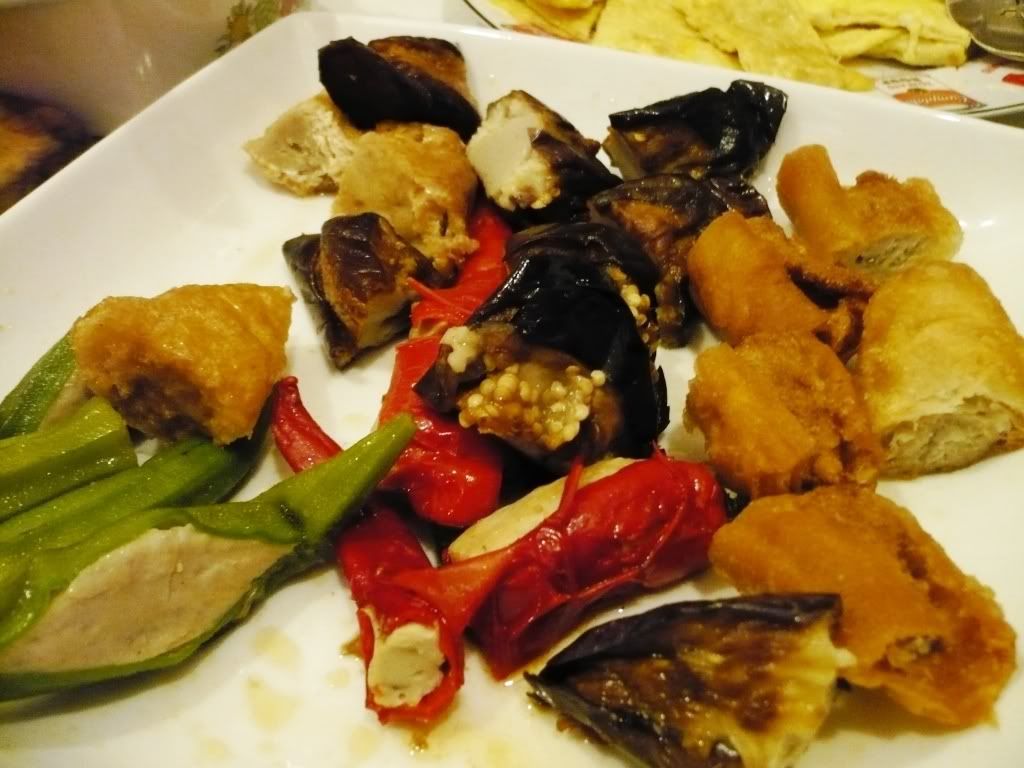 Beancurd Skin with Fish Paste Filling. Nice.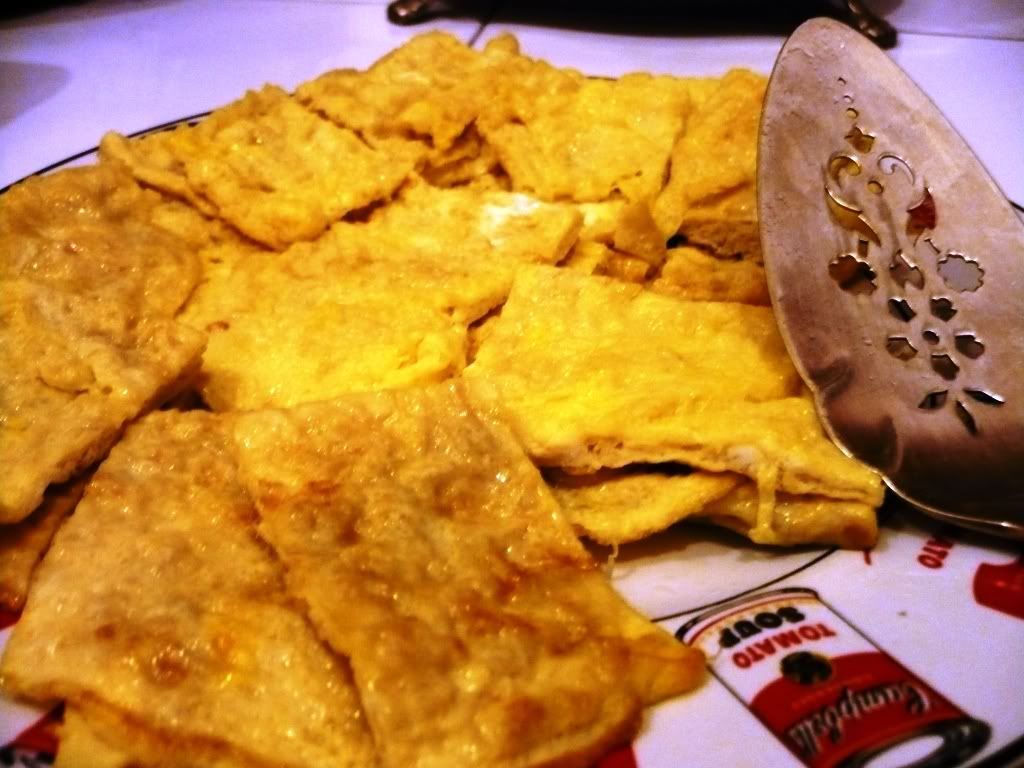 Big bouncy fish balls with soft, breakable .. oh must be sooo careful with spooning it up Tofu! I had a piece of each and if stomach place permits, I would have gone for seconds but alas ... must jaga badan nowadays for wedding loh.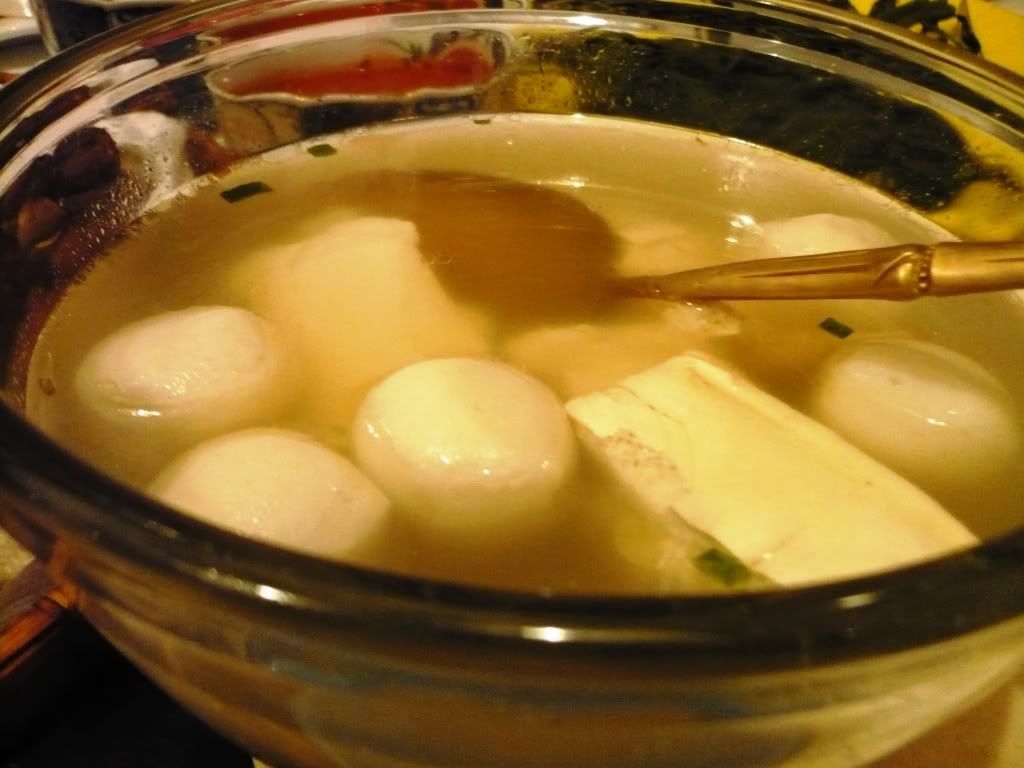 Seen here, Lyrical Lemongrass ssssssliiiicing up the fat, juicy, flavourful Siew Yoke aka Chinese Barbecue Pork. Gorrrgeousss.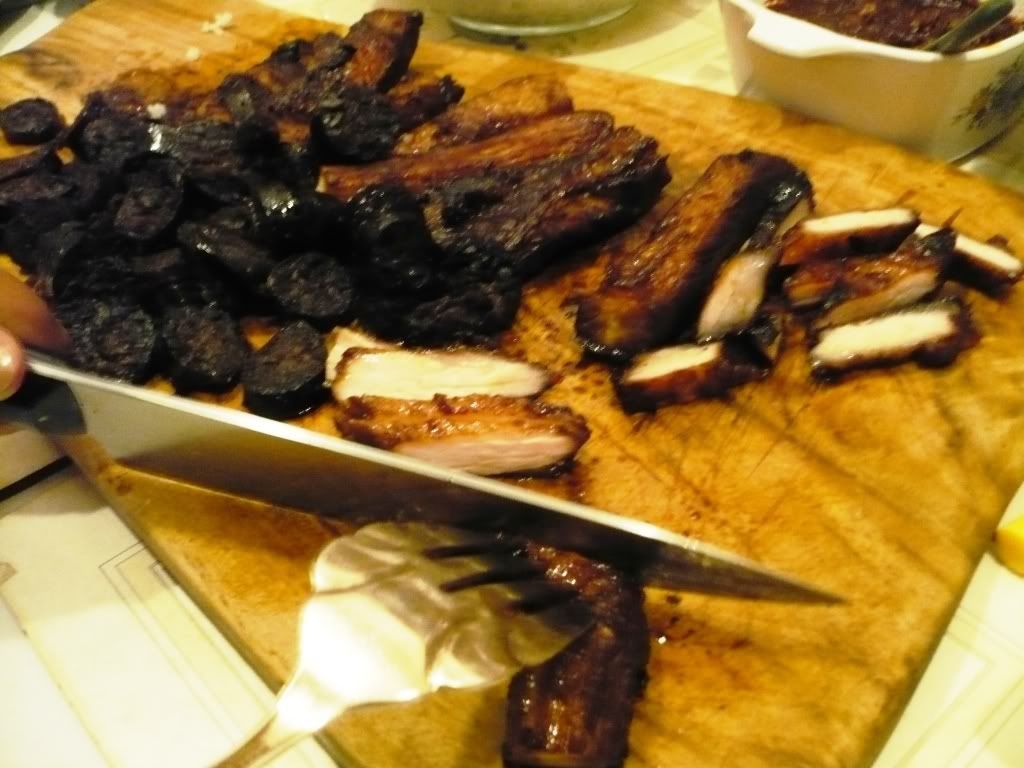 I'm a fan of Nyonya style Sambal Terung or Aubergine Sambal as how FBB calls it. Wei, so glamour ah the name?! It was the same taste like mine. Guess, Mrs. FBB used the same recipe as me?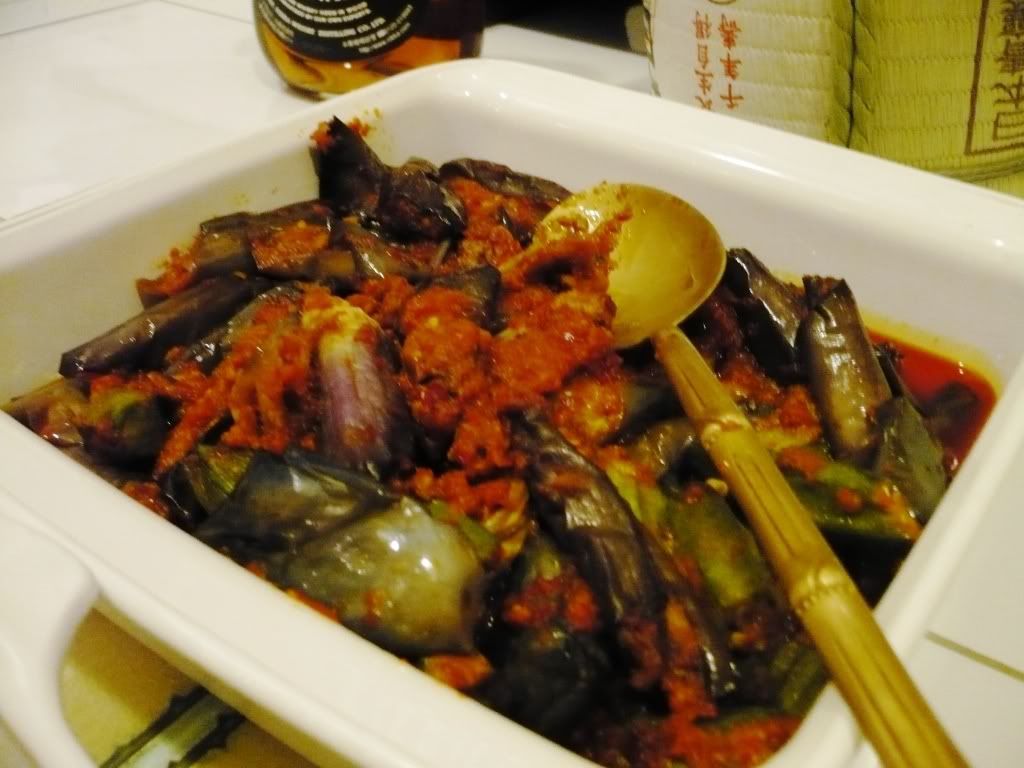 Oh wow, Char Yoke was even in! This is comfort food to the max, and nothing beats having these with a bowl of plain rice. Need nothing else to spice it up.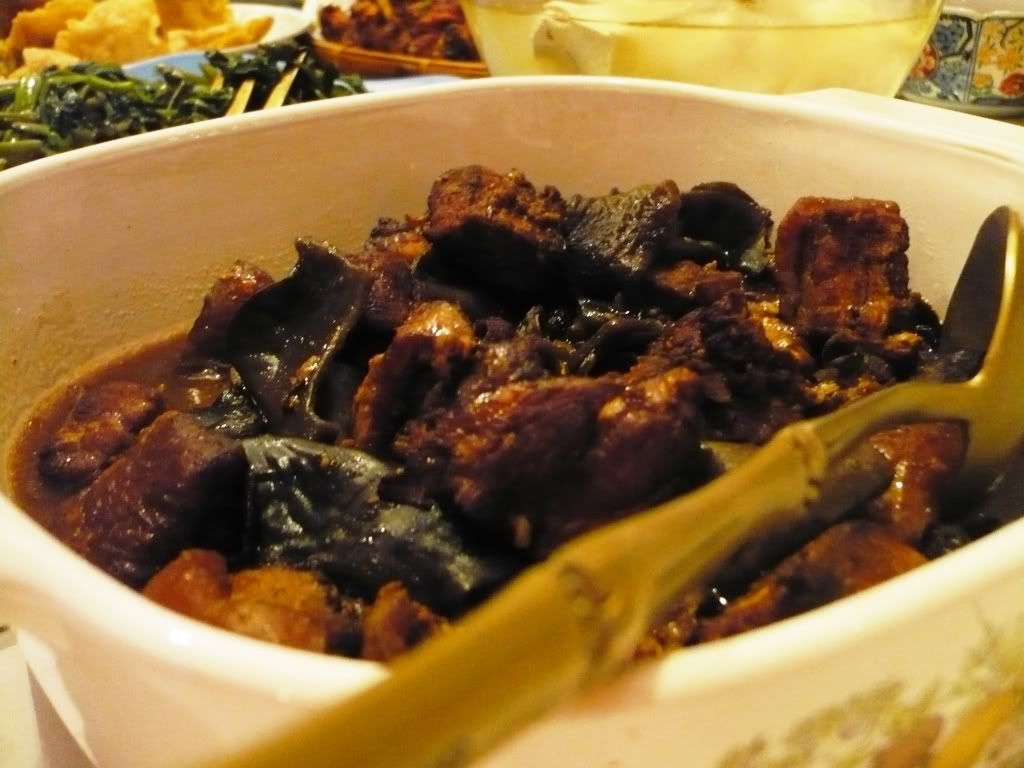 Another glamourously named dish called Water Con .. what, what???! Kangkong lahhhh ... you want a more chic name? How about Le'siron ala french where I paid a damn 8 Euro for 3 strands of it to be added into my Cambodian Pho in Paris Chinatown! This water con something something is not too bad. Simple and homely.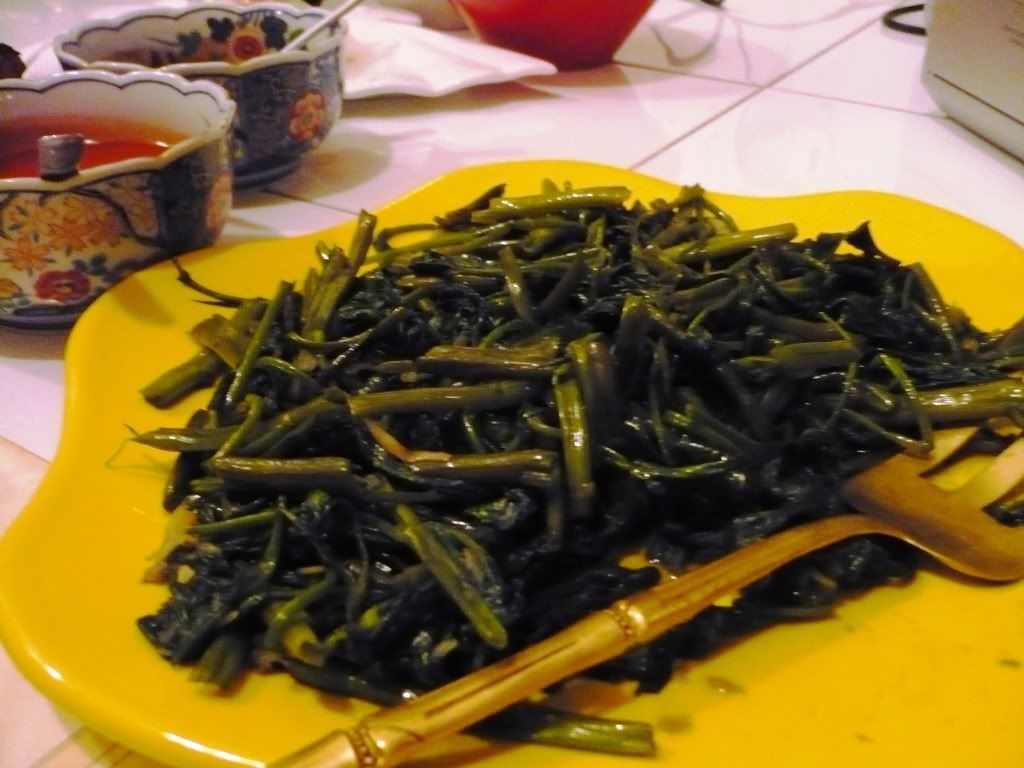 OMG FBB! You MUST give me the recipe for the pie crust! I LOVEE IT! The filling were simply scrumptious too! Creamy and flavourful with chunks and chunks of fish in it ... loveee it.
Was this a last minute thingy? Coz it was not stated in the menu ;-p Oh FBB, you're too good a host, feeding us all to the MAX!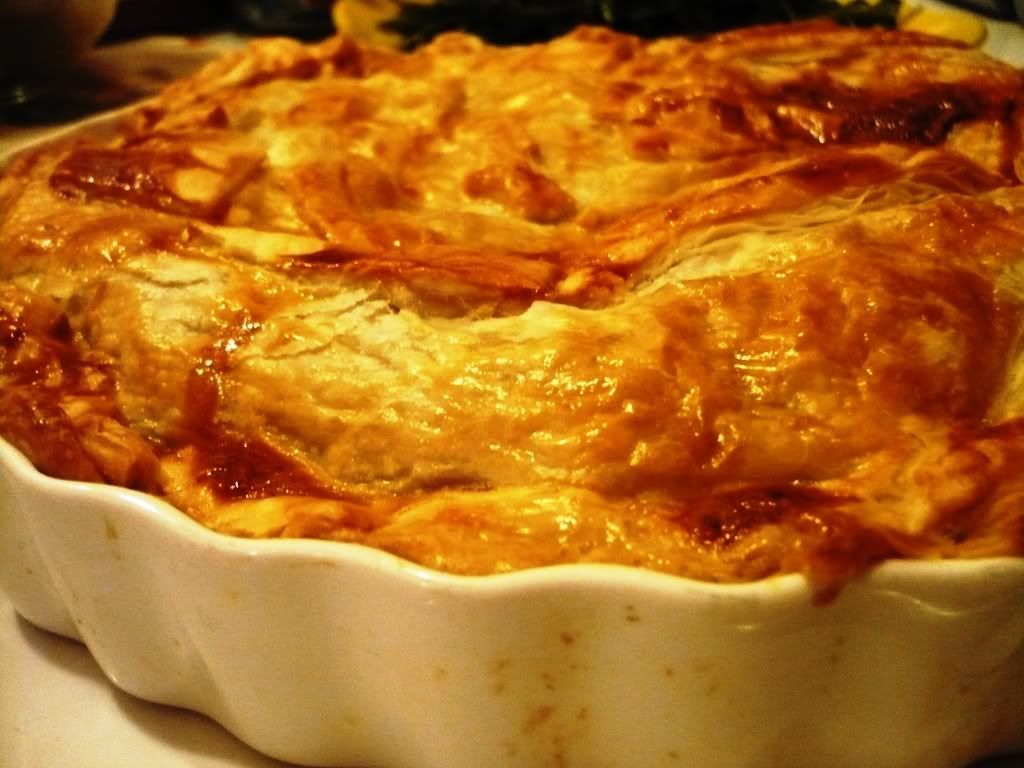 And jeng, jeng, jeng ... his TO-DIE-FOR Upside Down Pear and Ginger Pudding! I wanna learn how to make these too and impress ALL my new friends in Germany! The pudding were sooo moist, ginger taste were subtle and elegant and the pear pieces were so juicy and fragrant. Loveeee it to pieces.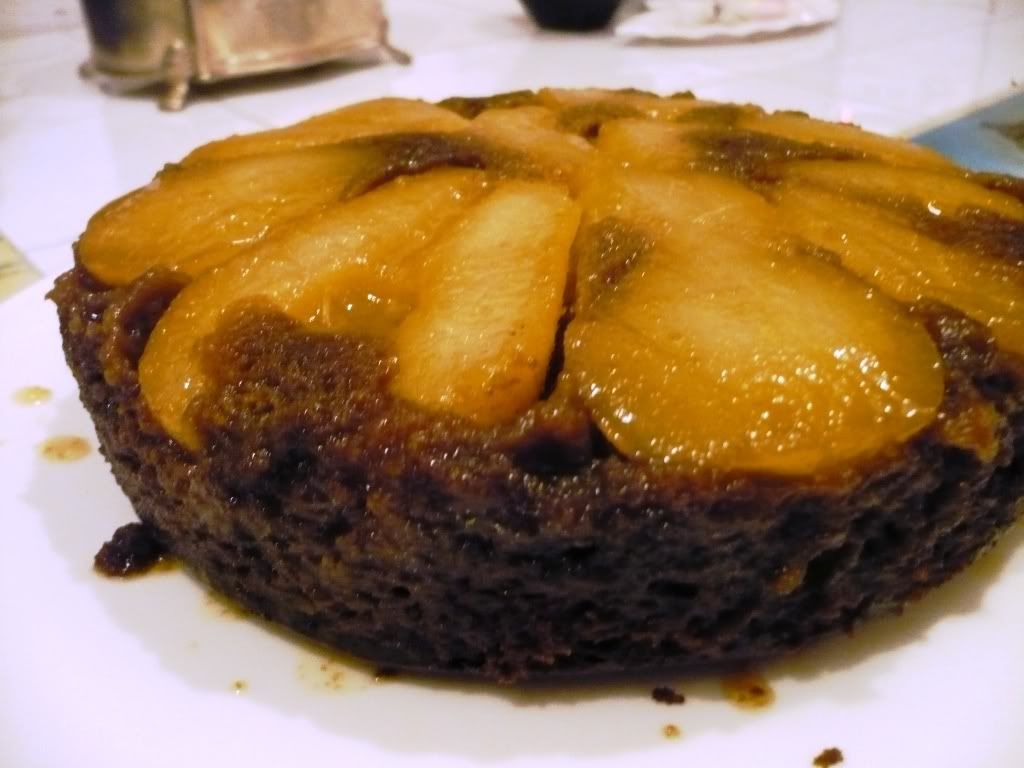 The Flourless Chocolate Cake with Molten Centre would have been good if not tasted slightly bitter from Pudding's aftertaste! But what I really love about it is, I can taste the lovely cocoa imparted by the fame Valrhona chocolate in it ... Gorgeously made. Kudos FBB again.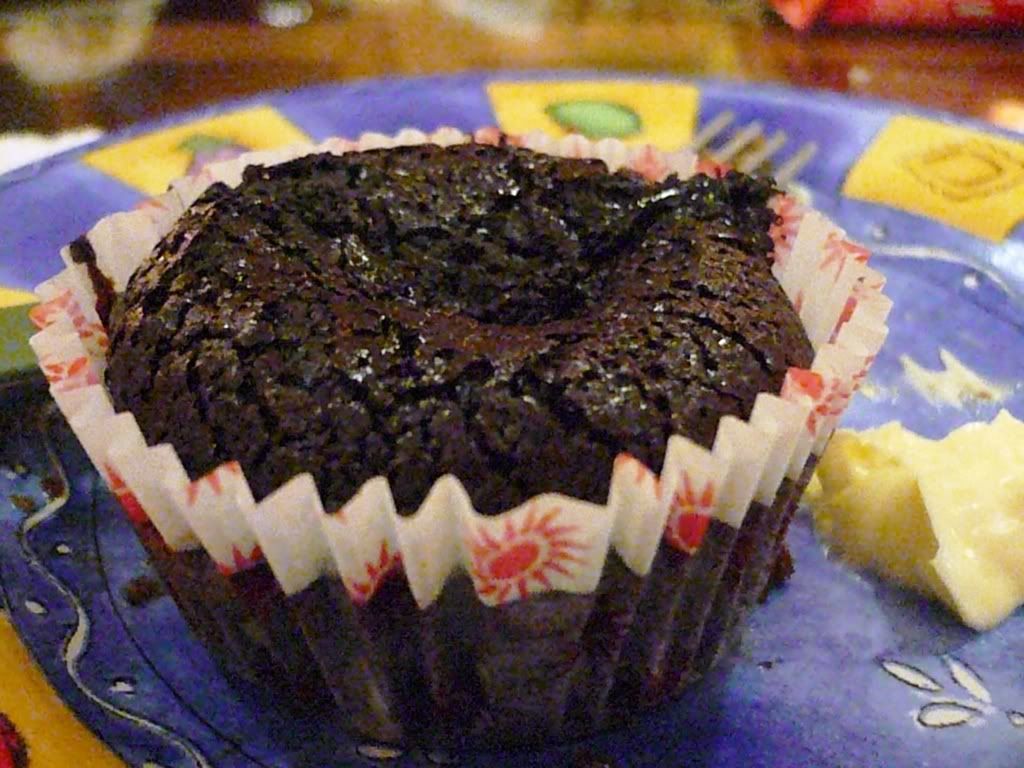 I can't sing enough praises for the dinner, for not just the food and drink that made it merrier but the company. I never knew that FBB's such a clown until that night, the perfect host I would say and had never once left the guest bored for his silly antics and his sudden burst in singing aloud lol.
Just when I was about to know all of you better, I'm leaving. I doubt I'll ever met a group of new friends like all of you whom shares the same passion of enjoying great, diverse food, make silly remarks and be chill about it coz we all know its just for fun, can immediately connect and carry on conversation like we've known each other for years and of course, what I will miss most are the casualness of everything which just felt so at home.
I am already missing you all, sooo much :-( reallly.