It was just two nights ago when
Ivy
shared me stories about how her blog got featured in The Star Newspaper and all I remembered was sitting in the passenger seat wishing my blog getting feature as well.
And guess what! Tadaaaaaaaaaaaaaaaaaaa! It happened today.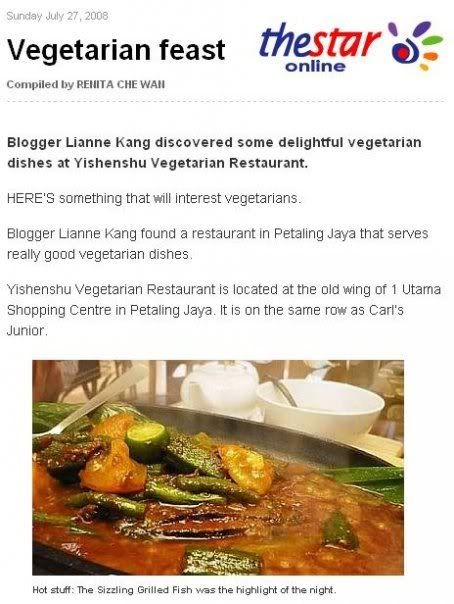 God must be listening to my wishes! Isn't that amazinggggg????!!!
Thanks
Ju
for the update! You sure are quick with the latest happening!
Check out the rest of the article
here
.