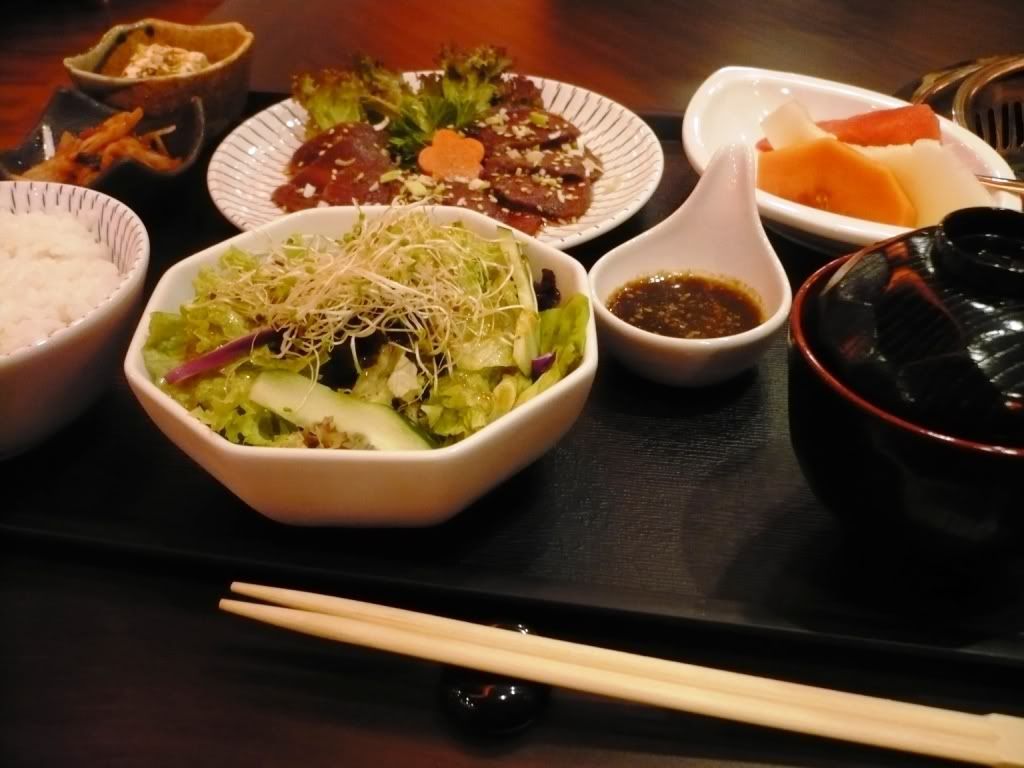 Time for some japanese, shall we? Its been a while since I last had mine, perhaps 2 weeks ago or more! I was in Great Eastern Mall for work, and there I was, contemplating Kiku Zakura or Doidomon. Kiku is no stranger to me, and I've always fancied their fresh salmon wherenever I dine there. Perhaps, I shall skip raw fish for once and in I went to Doidomon, which specialise in Japanese BBQ.
They were running some set-lunch promo ranging from RM18 - RM55. If you decide to choose ala carte, there's a 20% off from your item. I decided to opt for its
Venison BBQ Set (RM28)
and an appetiser dish of
Assorted Mushroom Tempura (RM12.00).
The tempura batter were light and crunchy, and did so much justice to the soft, juicy mushroom inside.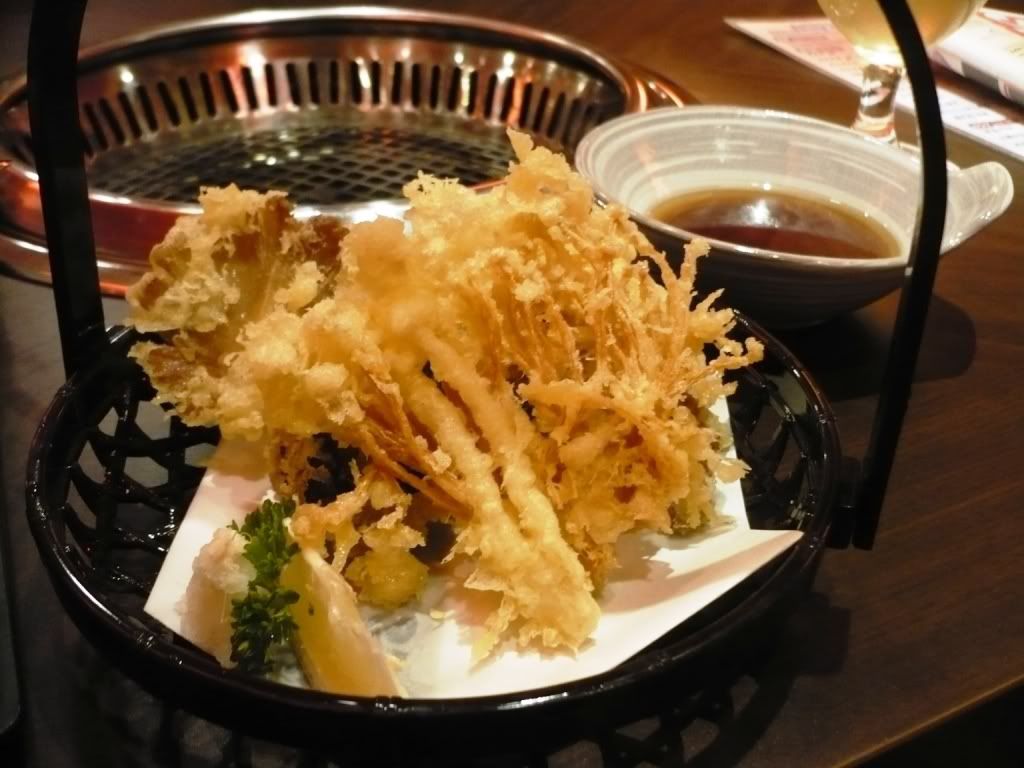 My set came with a small bowl of fresh salad with yuzu sauce drizzle.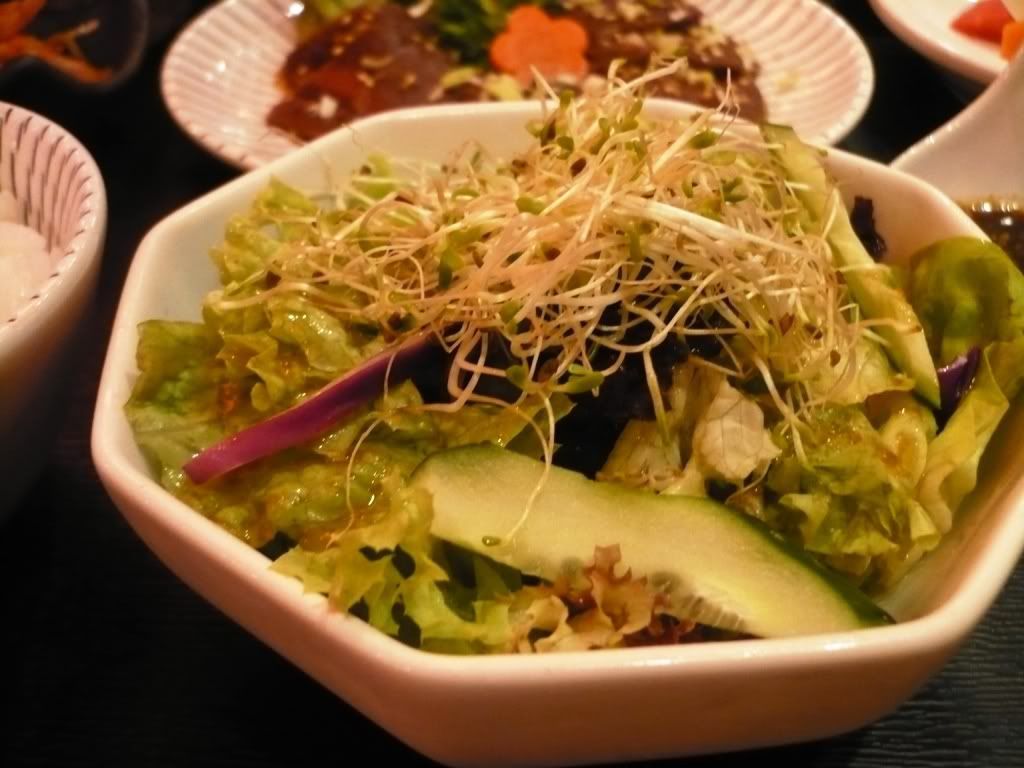 It also came with two other appetiser; one being tofu in beancurd sauce and the other being kimchi. How japanese is that!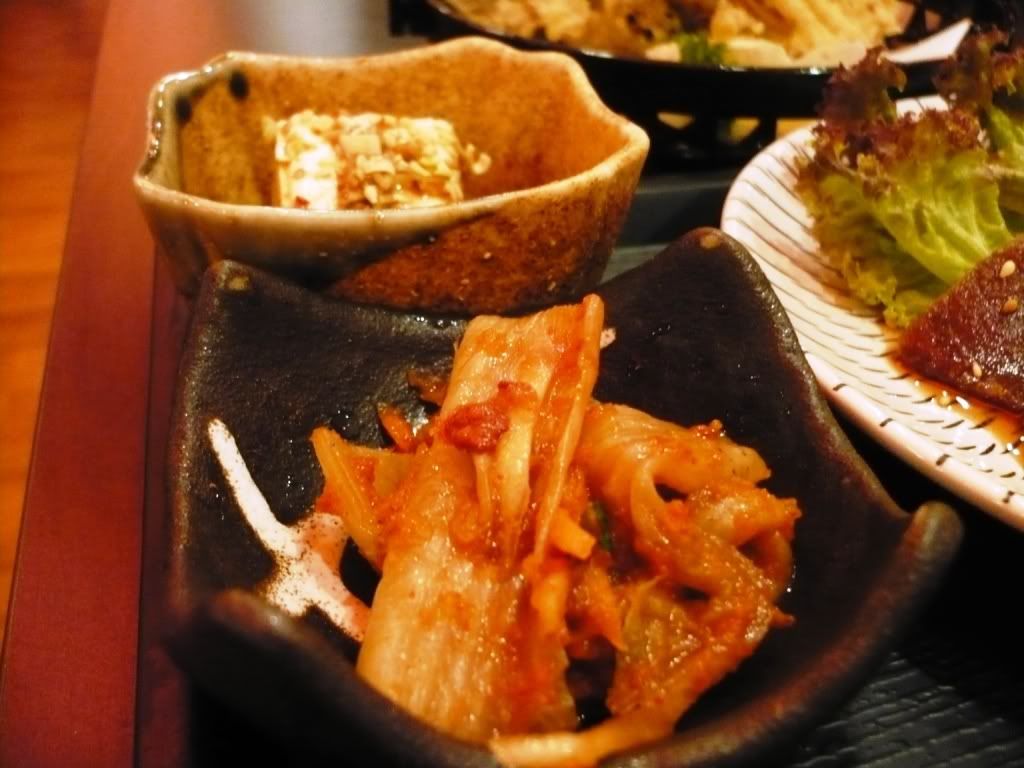 Here are my slices of Venison, which I personally cooked on the BBQ pit stationed on each table. The service staff did ask if I'd like them cooked and serve to me, but I though it would be more fun to have some cooking action myself.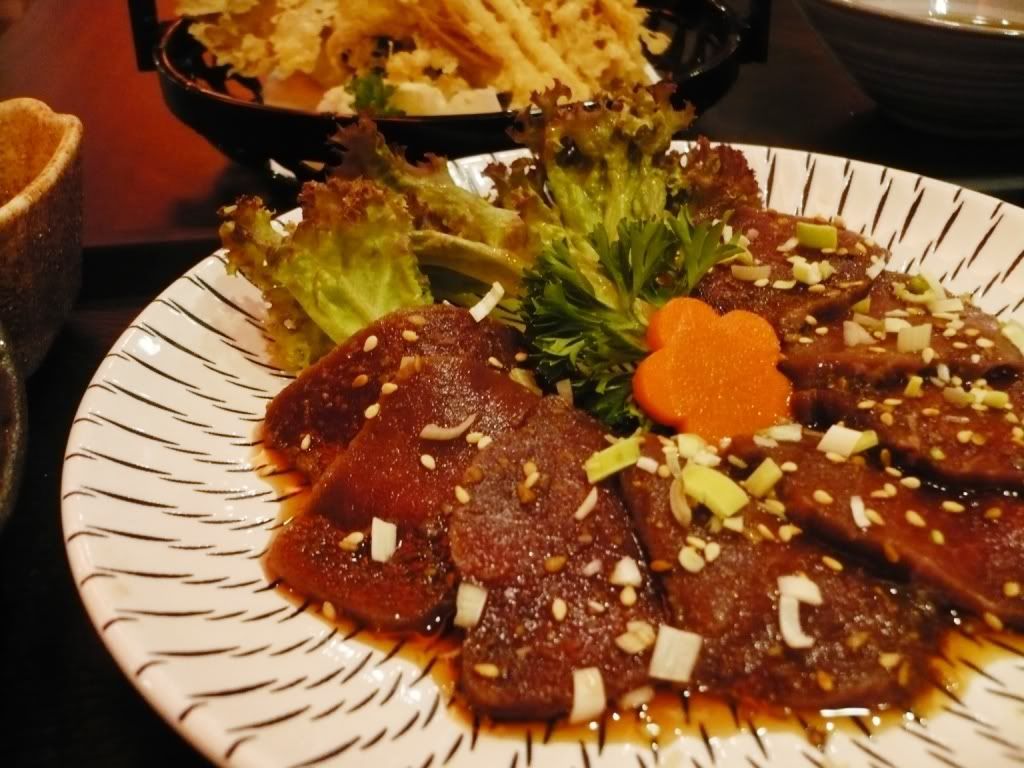 Overall, it was a pretty good lunch.