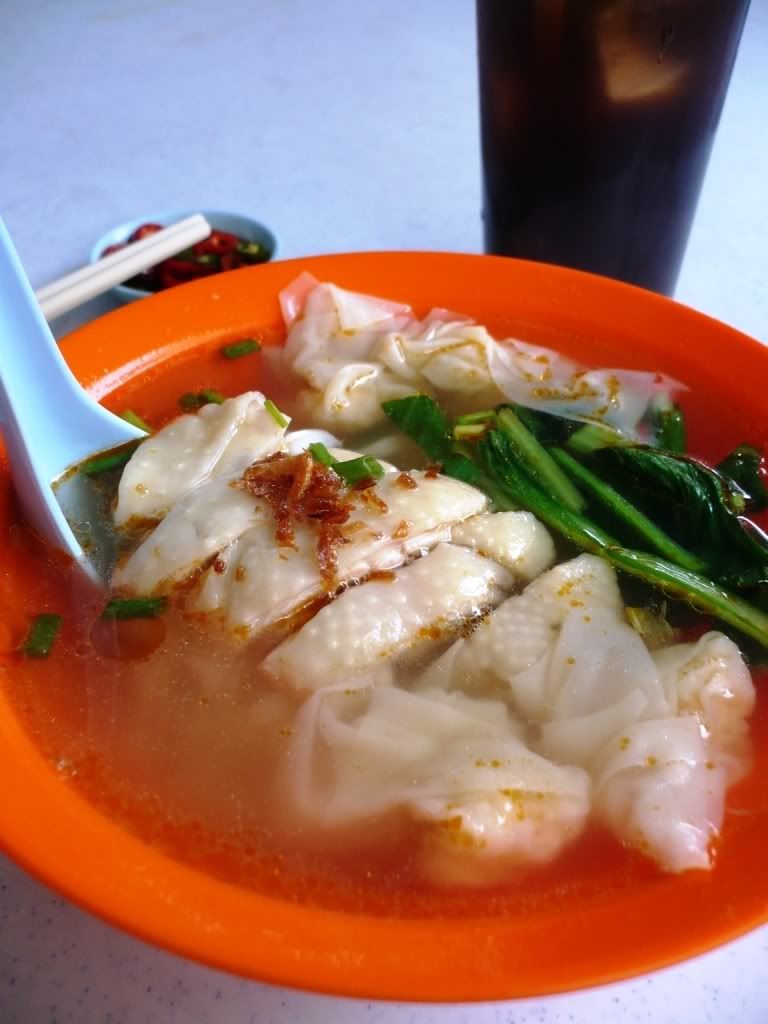 My friend Joyce took me to this corner coffeeshop facing Corono Inn one day and loved their version of Ipoh Hor Fun. Luckily this time, and getting smarter and smarter ... I took a photo of their signboard. The coffeeshop's called Ching Hai Restaurant and it is just around the corner of Jalan Alor, if you're not familiar with Corona Inn hotel.
I love their hor fun as it's soft and slurpable (comparable to the one infront of Seapark Market), but why I liked it further was, prawns were fresh and springy AND, the poached chicken were not smelly. The former one in Seapark is not bad but I get sooo turned off by the chicken smell.
The small bowl cost a whopping RM6.00 though. Priceyyyyy.