I tagged along my sis to Solaris last weekend for Ashleen's Kindermuzik class. It was my first time at Solaris or Soho (what's the difference?), and I was blowned away by this development! The place did not feel Malaysian at all, infact it reminded me more of either Singapore, Hongkong or Canary Wharf in London for that matter.
Although there were several F&B establishments sprouting here, I had only about an hour to check out the place. I went to check out Cold Storage, supposedly the biggest in Malaysia that I bump into Trisha and Alan (FBB's friend) ... *wave hand*
Afterwhich, me and sis went to check out Dessert Bar, which was just minutes walk away from Cold Storage.
The place was a typical hangout place, with art adorning their wall and magazines were abundantly scattered around to encourage you to hang out longer.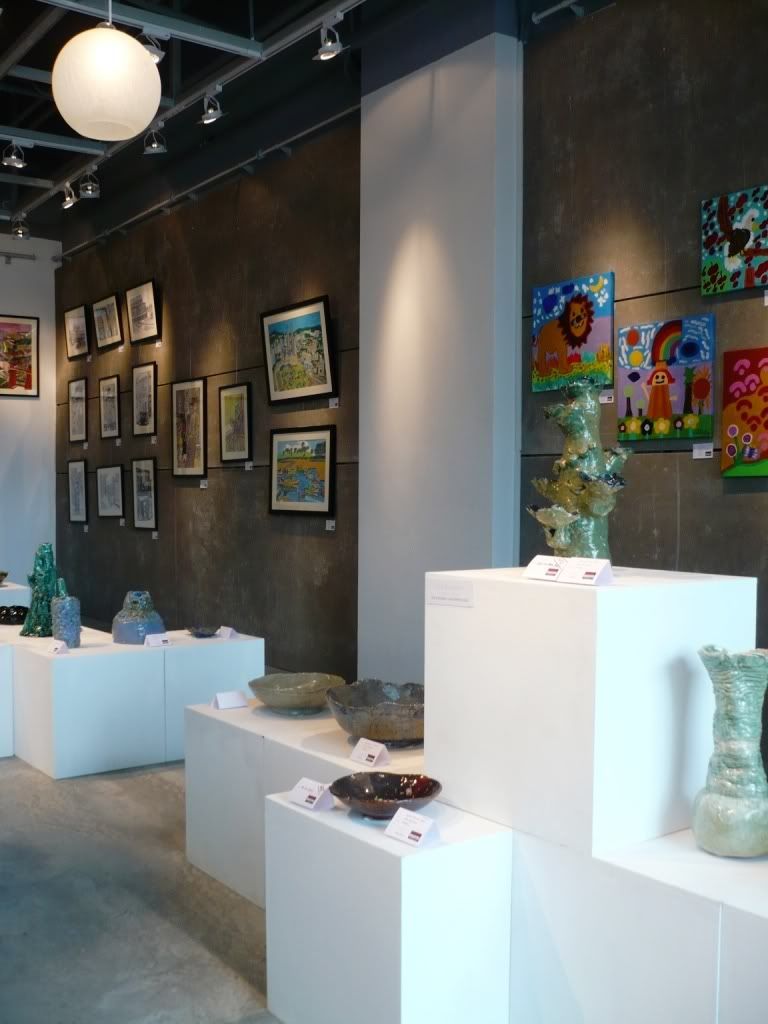 Sadly, their seater were hard and uncomfortable. It looked good no doubt, but failed miserably in this department. The table does not make sense too. There weren't any space for us to insert out feet into, and the table kept on moving around as it was a few pieces joint together to form one table.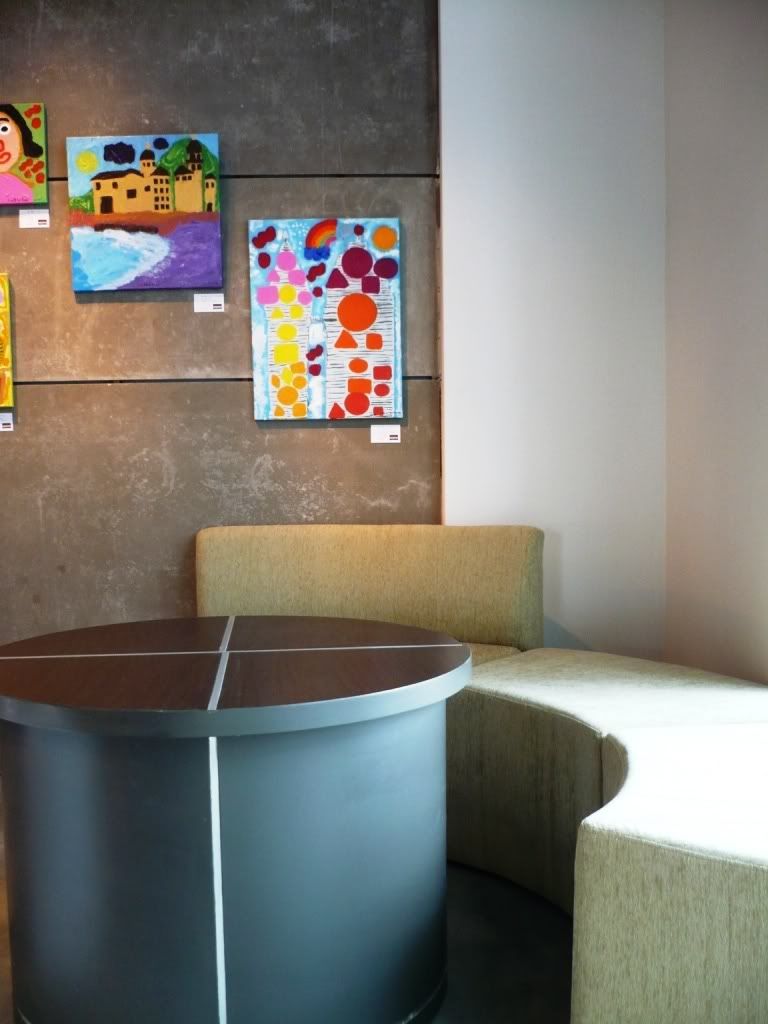 Moving on to dessert, I had their
Berries Pannacotta (RM12, I think).
The pannacotta were creamy, perfectly chilled and not too sweet. But that's about it. The berries that came with it were frozen still, but thankfully, the saving grace were strawberries which were on the sweeter side.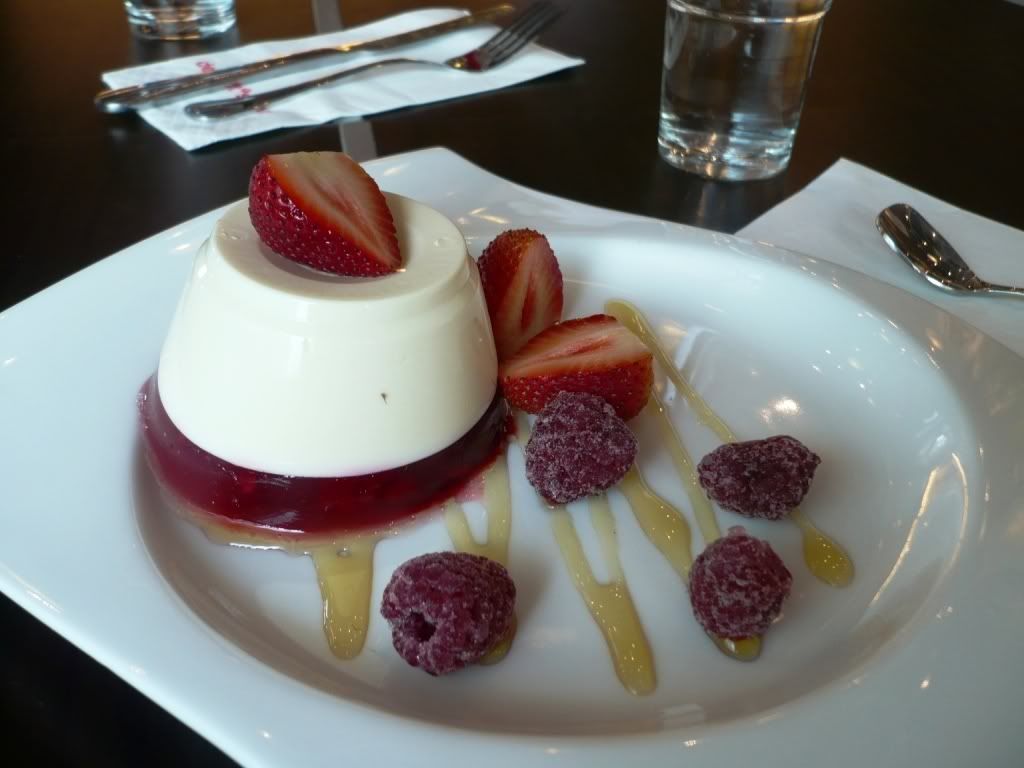 My sis had
Raisin Waffle with Pistachio Ice Cream (RM9, I think)
. I though they did a great job with the waffle, with crusty outer and soft, chewy inner. The ice cream were delicious too.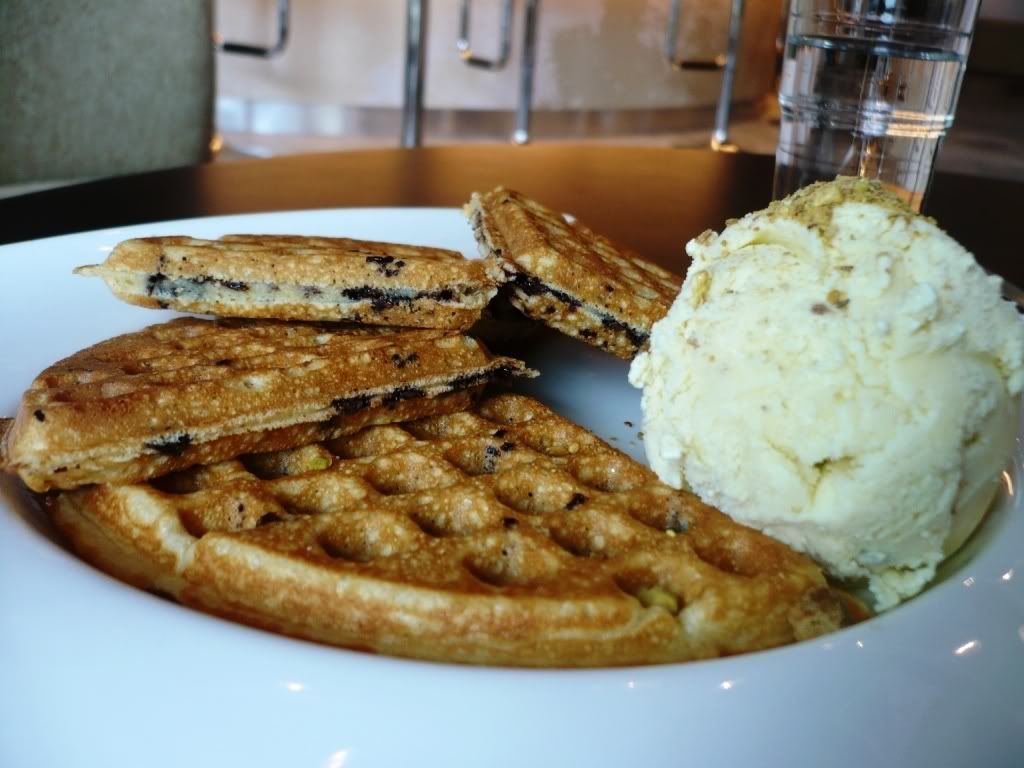 Needless to say, I nicked my sister's waffle quite a bit as it was better than my selection. We finished shortly and made our way back to Kindermuzik to pick her up.
My simple morning with hit and miss dessert affair *wink*