Remember a couple of weeks back when I was at Pavillion with my sis? The one where I ended up shopping and buying on impulse but got pretty excited with the buy nonetheless?
We took a break in Crystal Jade come lunchtime, and these were what we ate. It was a simple lunch but after all the damage done at the shops, I can't help feeling the pinch forking out RM70 over just for the following.
Hongkong Kailan, which were fat, crunchy and juicy. Its good stuff of course, no doubt but at the back of my mind I was having this mental image of making this myself and not having to pay so much for it. Oh noooo, I'm sooo aunty nowadays.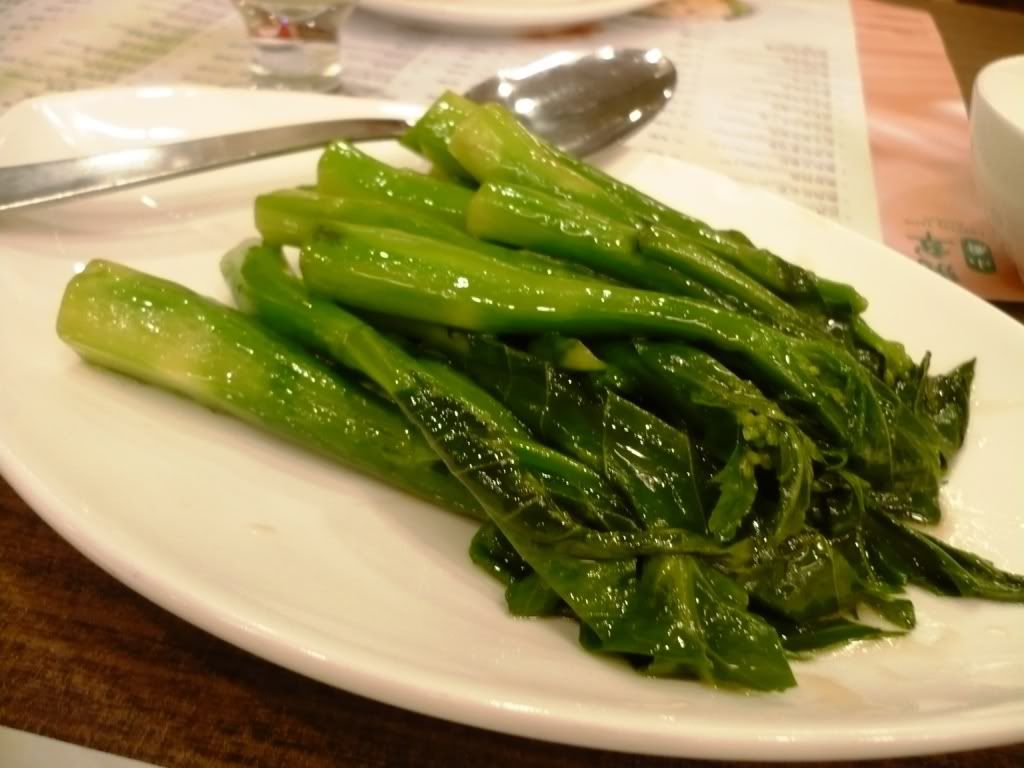 Siu Yoke which had super crunchy skin, and that's all I love about it. It was nicely roasted, and the first two pieces went down well with my noodles and all but after that, I can't help feeling jelak over the layers of fatty pork lying in between. FAT STUFF!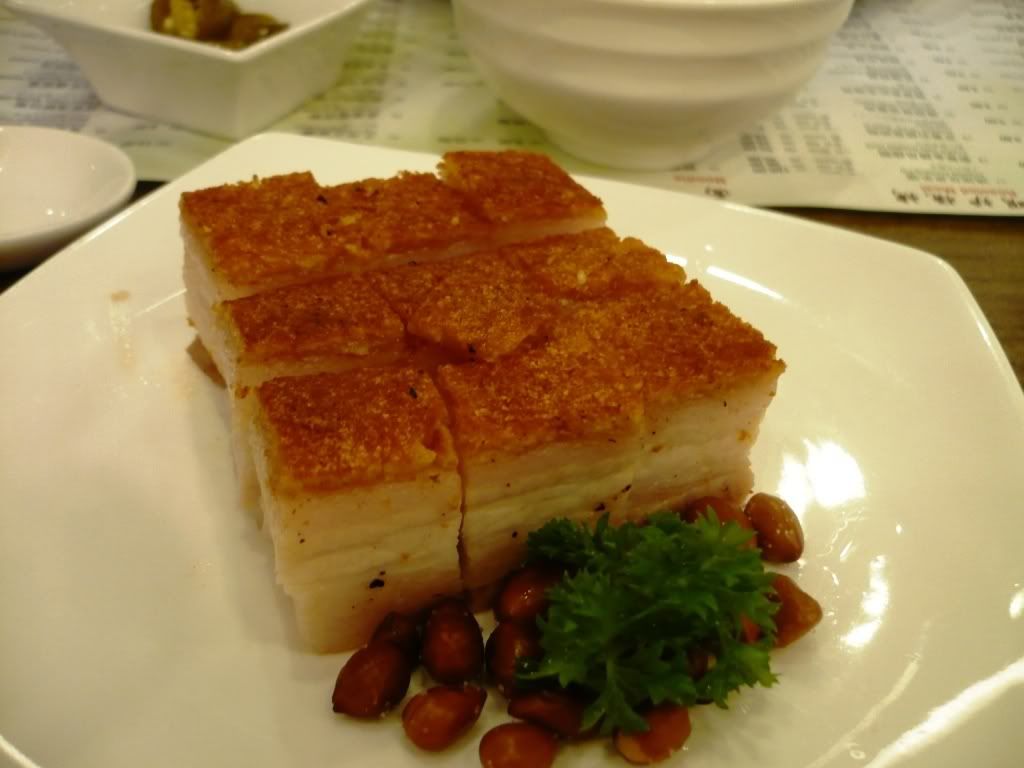 Wantan Mee was ala Hongkong style with hugeeeee shrimp wantan hidden underneath the noodles. This I felt, were the most worthy of the lot. The soup was delicate and fragrat, and noodles were springy. Loved it.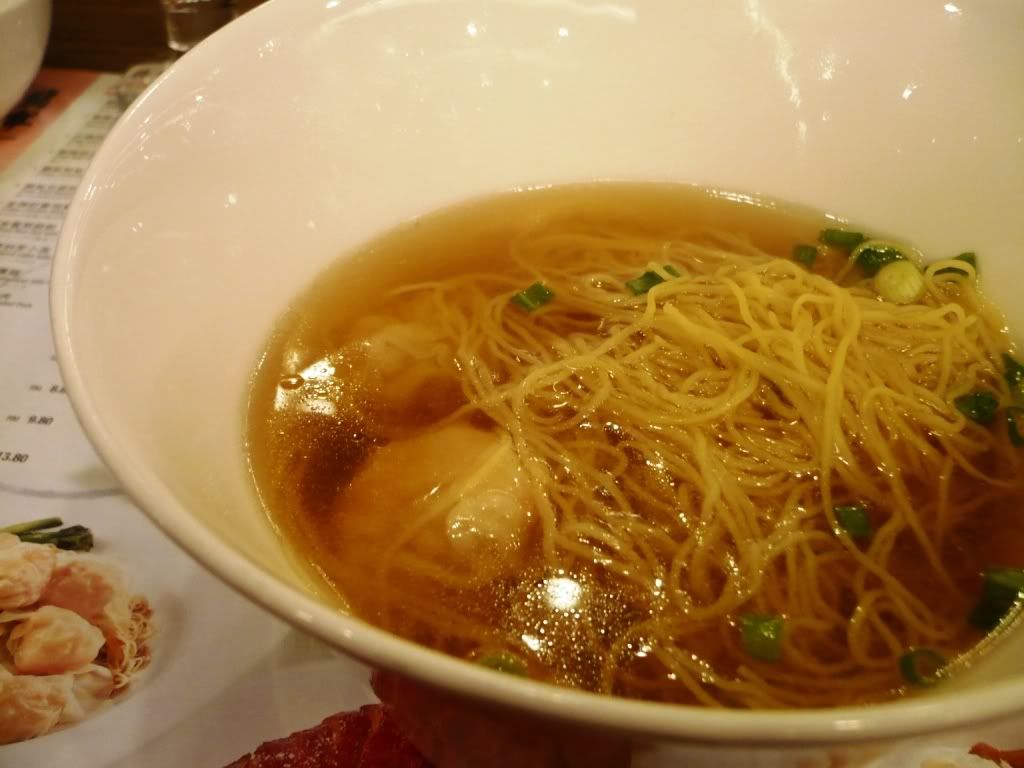 My sis didn't say much about the noodles, but from the look of the face, I can tell that she's not too impressed. Ouch.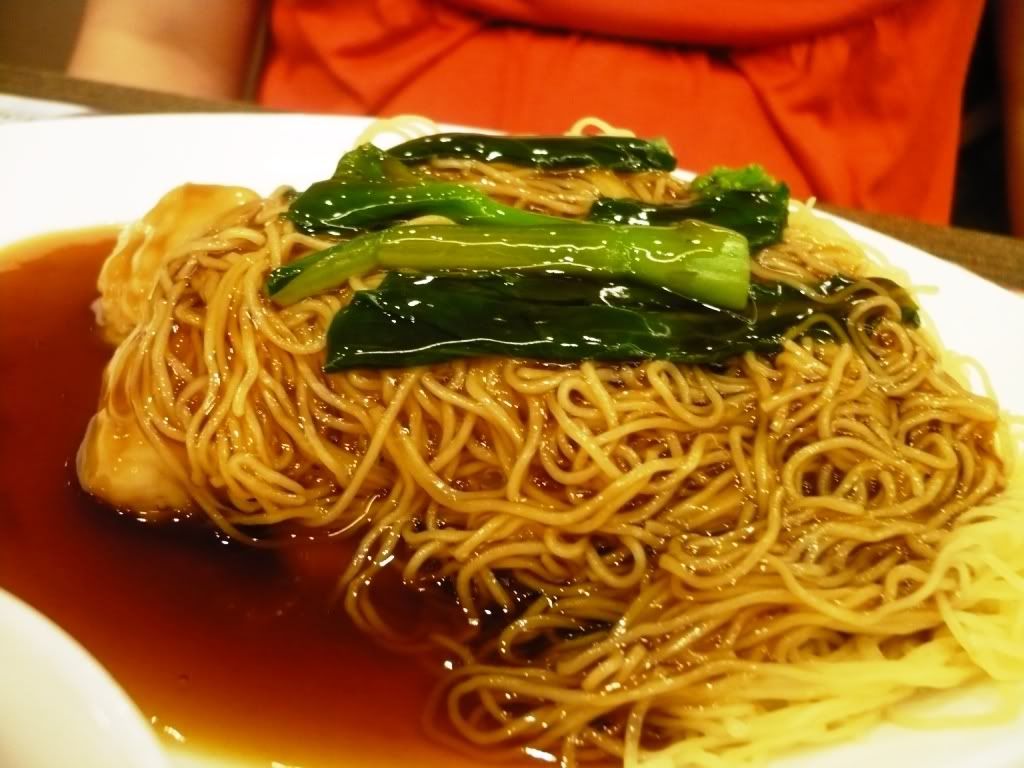 Guess what we did next? More shopping of course .. and all for the reason that we NEED to burn off those fats we consumed earlier!
Kein problem!