Well, well .. how am I going to blog about this coz, its two weeks ago and frankly, I can't remember how the food tasted already! Besides, I was preoccupied with many things like catching up with the girls, got distracted by the kids, busy snapping photos, forgot to note the name of the dishes and its prices so basically, I haven't got much content for this post at all except for some photos. But sometimes, photo speaks louder than words ... eh?
We ate these in Tea for Two, Jalan Bangkung during Oysterette meet up.
Its for Lye's birthday, welcome Elaine back and Farewell for me.
Tiga Dalam Satu ... hows that!!!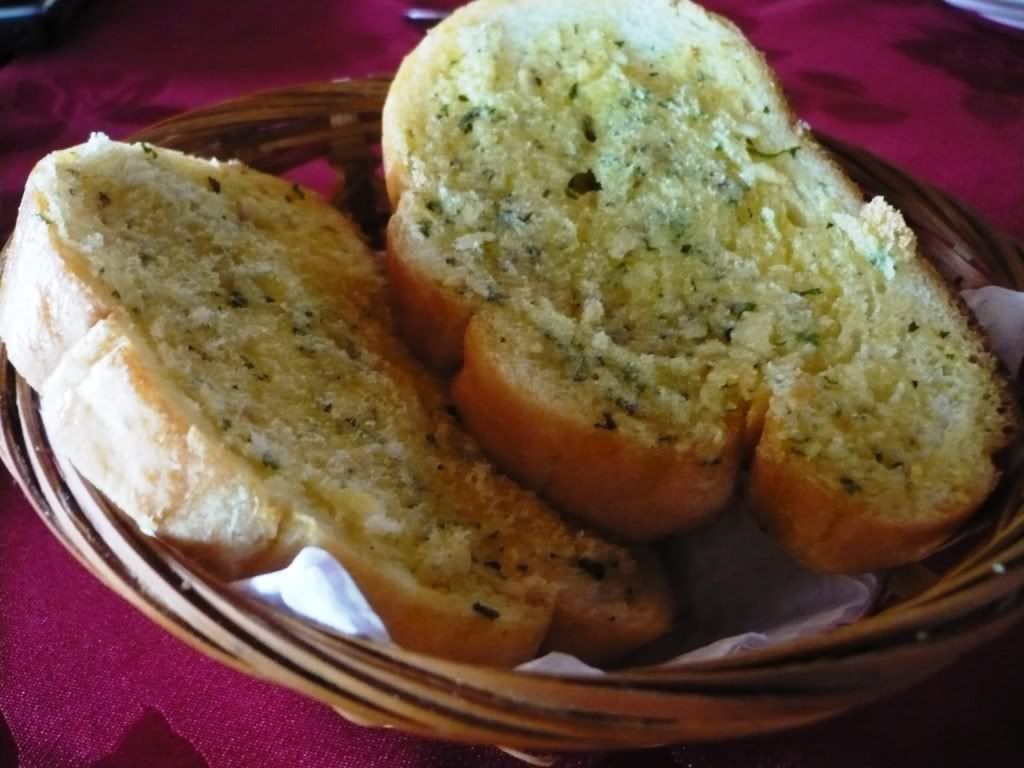 And this ... some kinda Fish Soup. Not too bad but I remembered it to be a bit sour.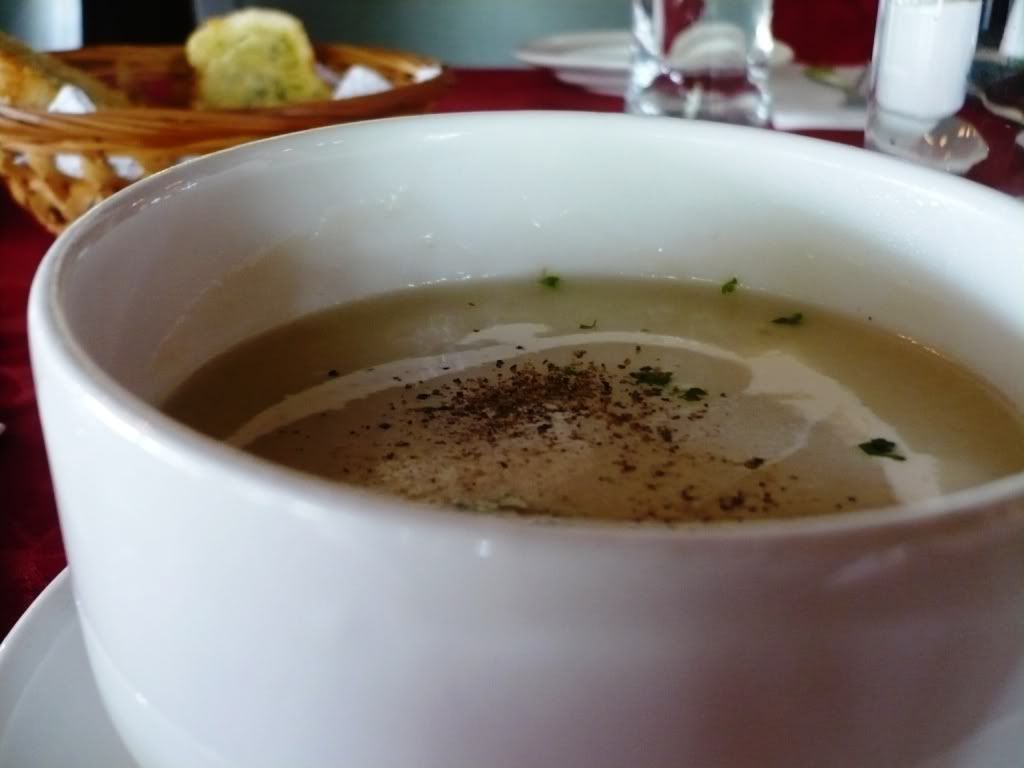 Pumpkin Soup. Lye said it was very unique.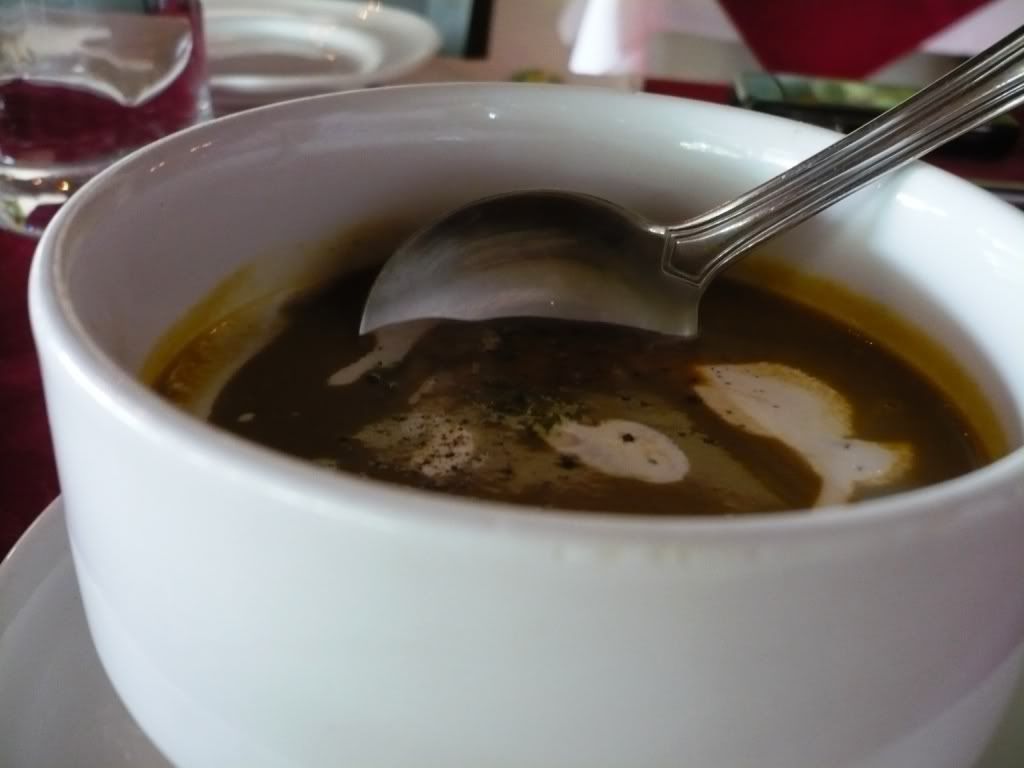 Lye had lamb with bacon, over rice with something something, and she said it's good.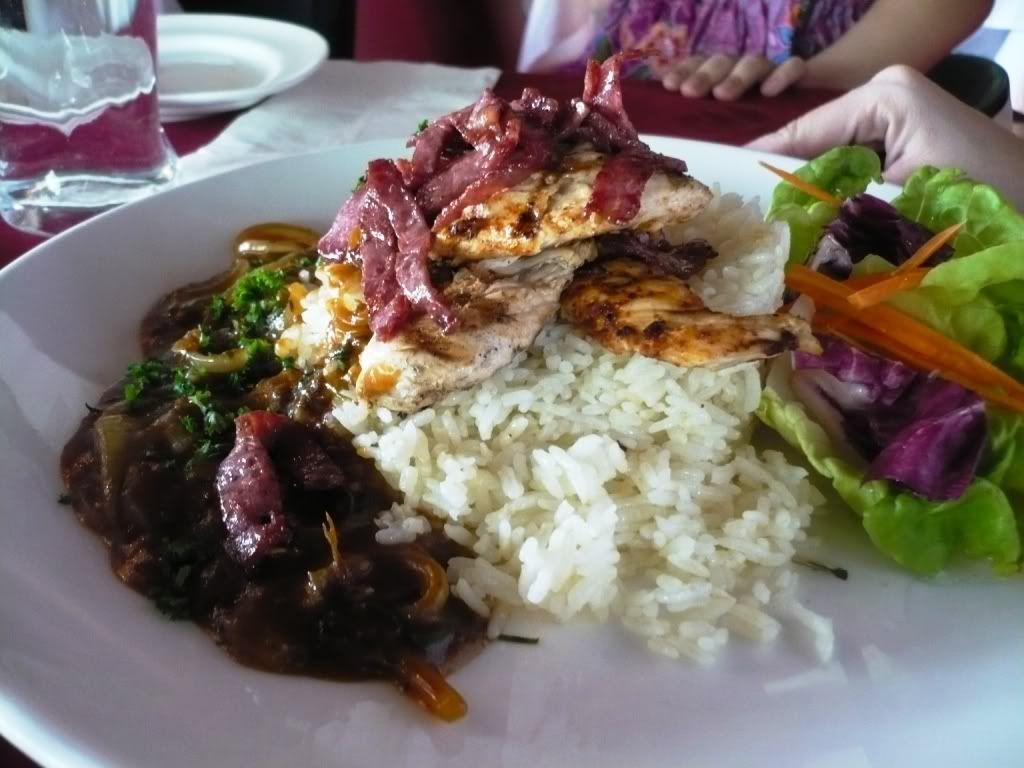 Yoong had Mango Steak something something. She also said its good.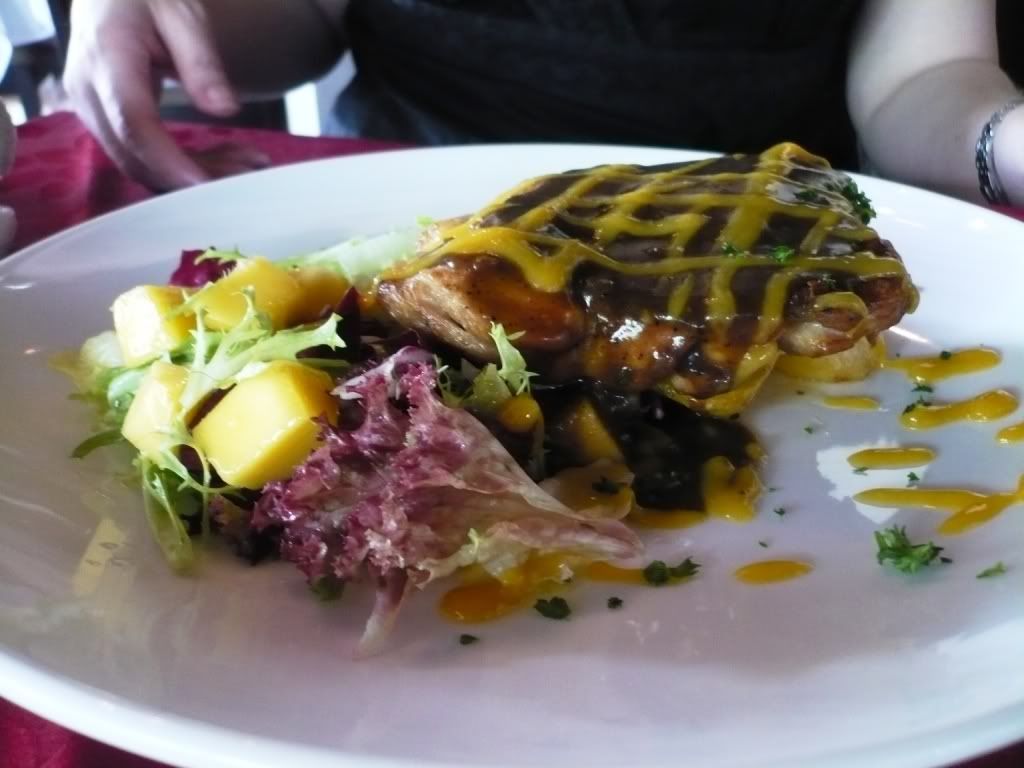 This was what I ordered. Some chicken pieces in Tarragon Sauce with Mushroom (obviously lah) and I loved it very much. Chicken were tender, and the sauce were creamy, and delicate.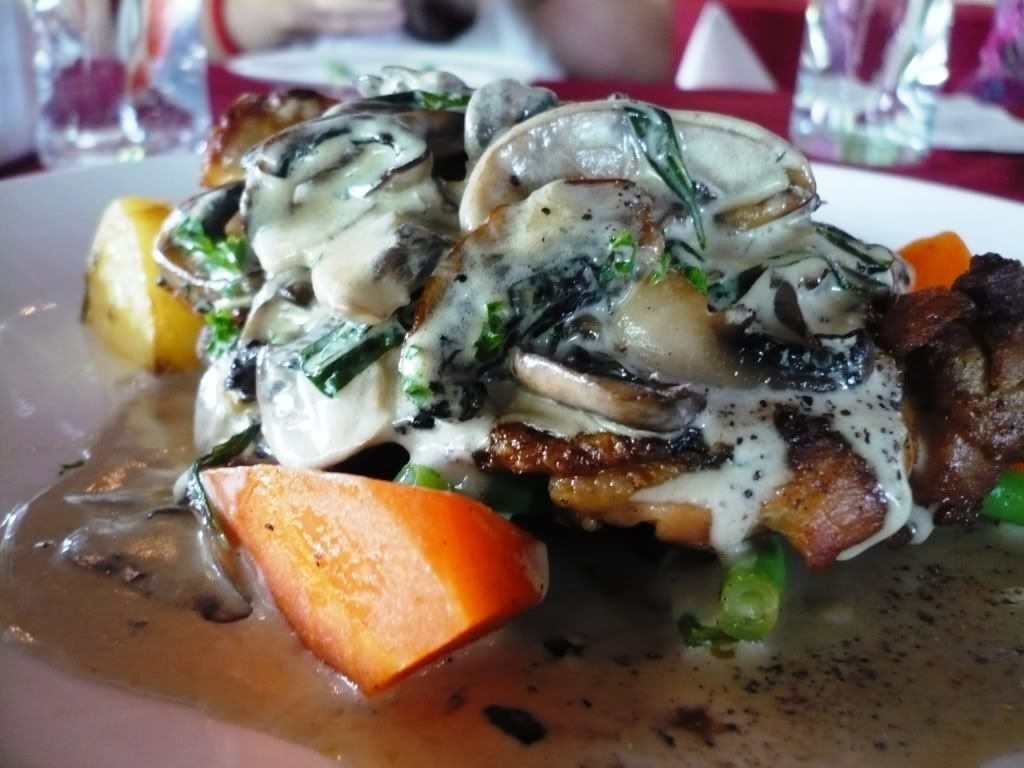 I can't remember who had this. Its either Shirley or Elaine.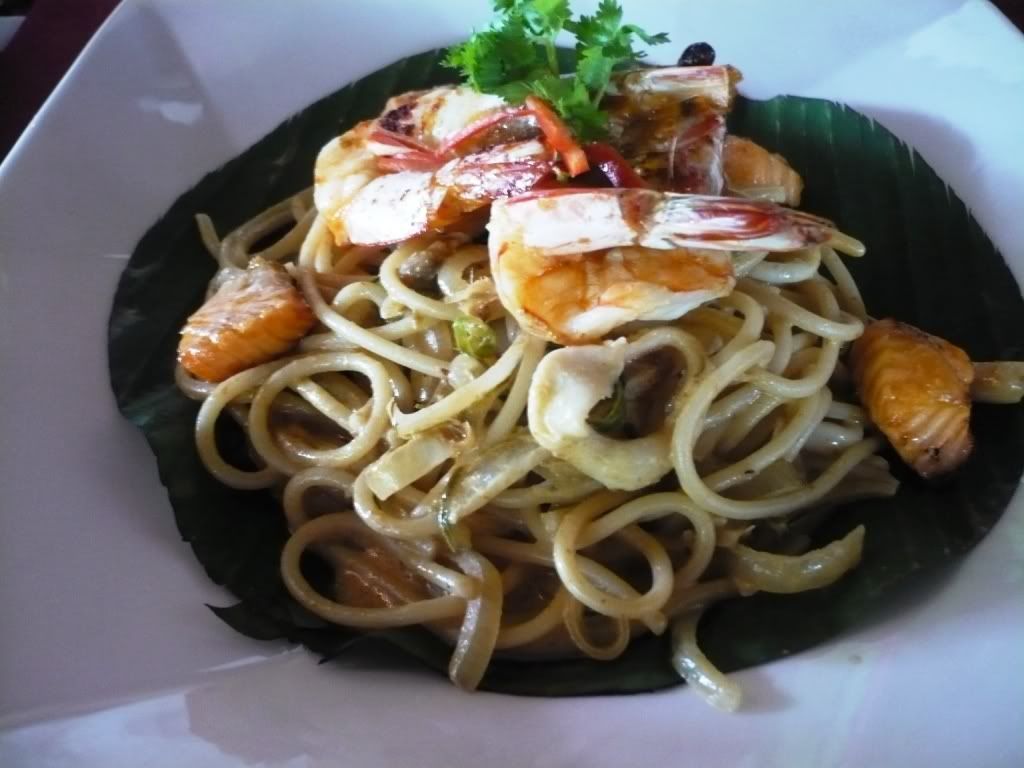 Ah .. birthday girl straight from 3 days/3 nights of managing Hennessy Event in Bukit Kiara and came with green, swollen eyes from lack of sleep! Can still smile and attend Breast Cancer Charity function in Westin after that wor .... I salute!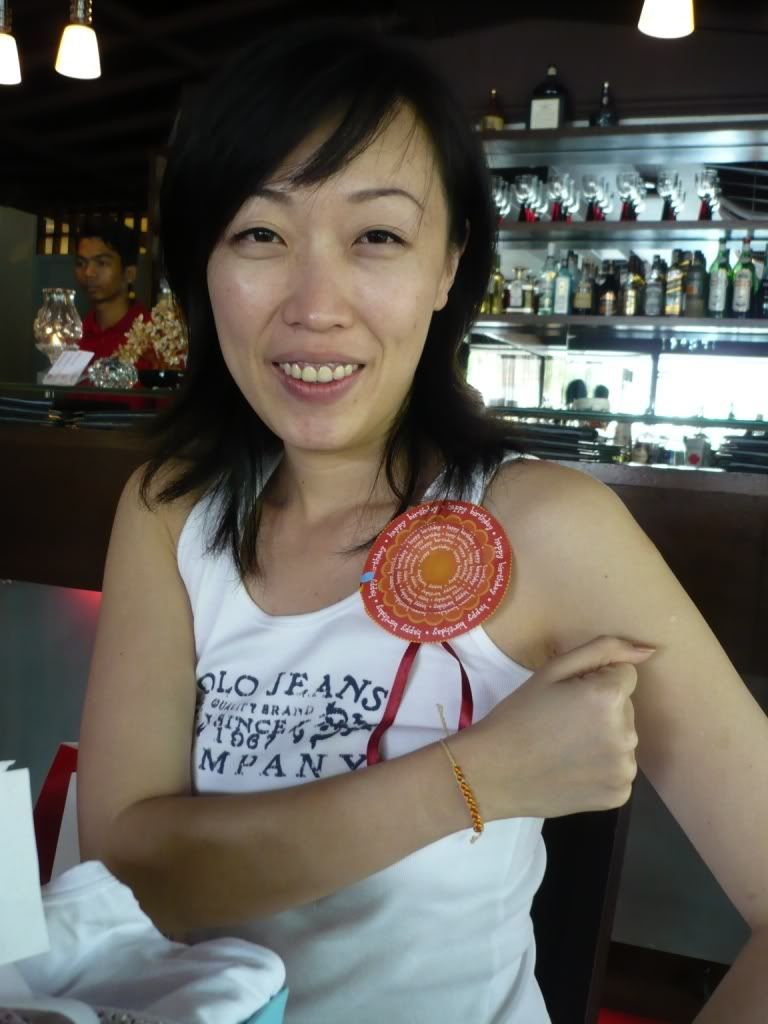 The supermum turn Hongkie mummy wannabe (check out the hair colour!). The kids surely had fun that day, check out Colin Boy trying to instruct the other camera woman something! You ahhhh ... not like dat. Its like this ...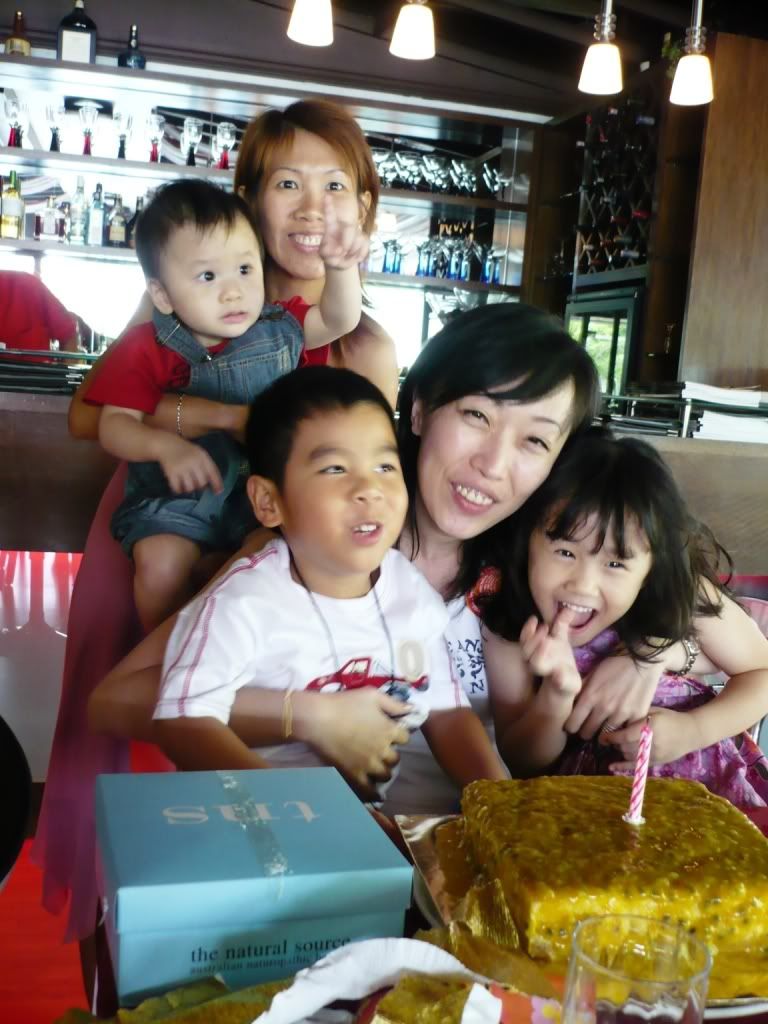 And they love my Passionfruit and Mango Cheesecake ;-p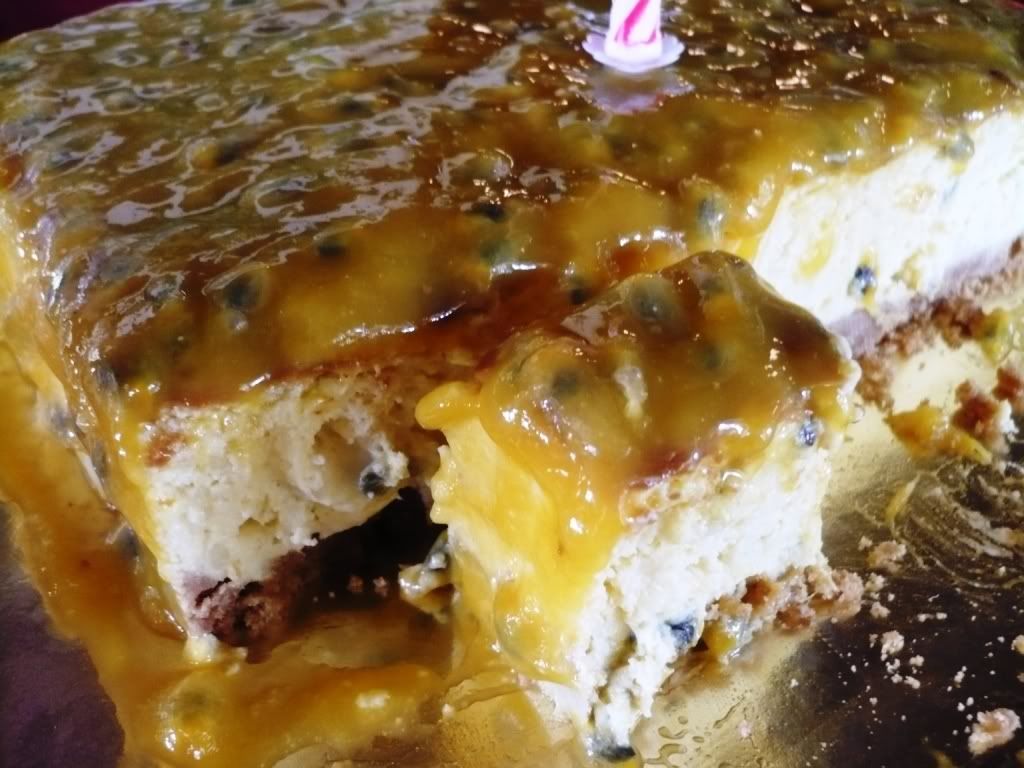 PHEWWWWWWW! Hopefully, no tummy upset!