One of the thing I look forward too at my current workplace is the makan makan session held every three months, held in conjunction with Sales Award Presentation to reward good performance from the sales team. I would go check out what's underneath the lid without fail first thing when I arrive at the store for I know there would be something yummy and delicious concocted by our caterer - Zuup of 1Utama.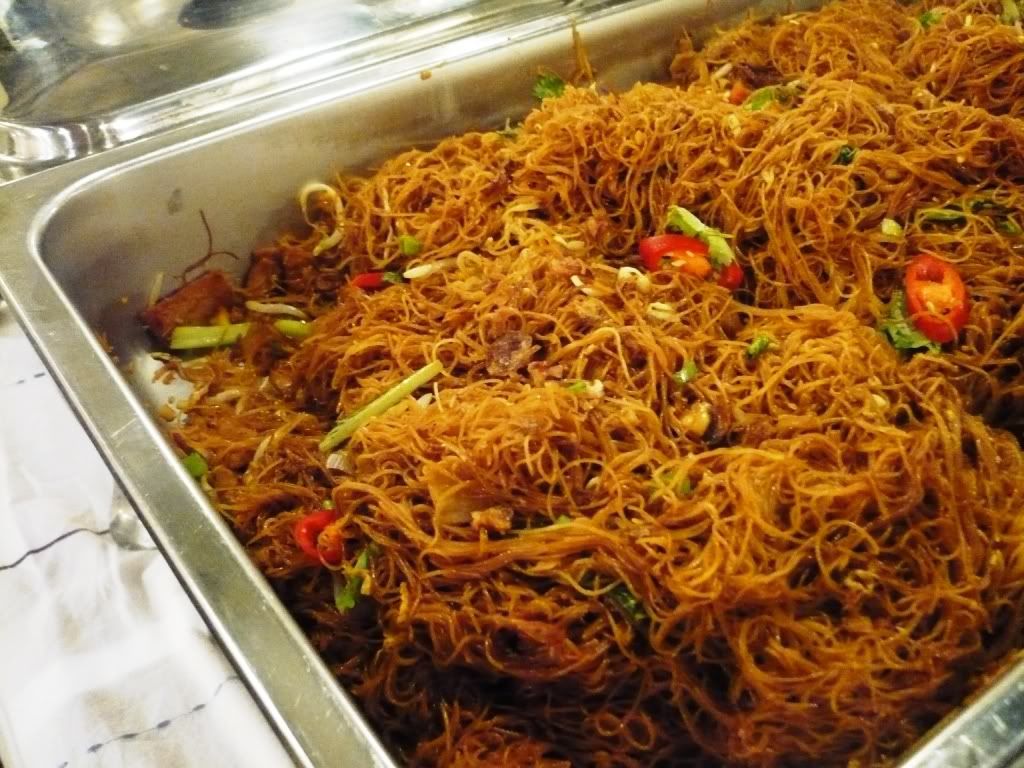 I particularly loved their
Fried Meehoon
aka Chow Mai Fun which our OM would order every time for it is so good. This is the first to finish, usually.
Omelette
... fluffy and fresh. Not bad.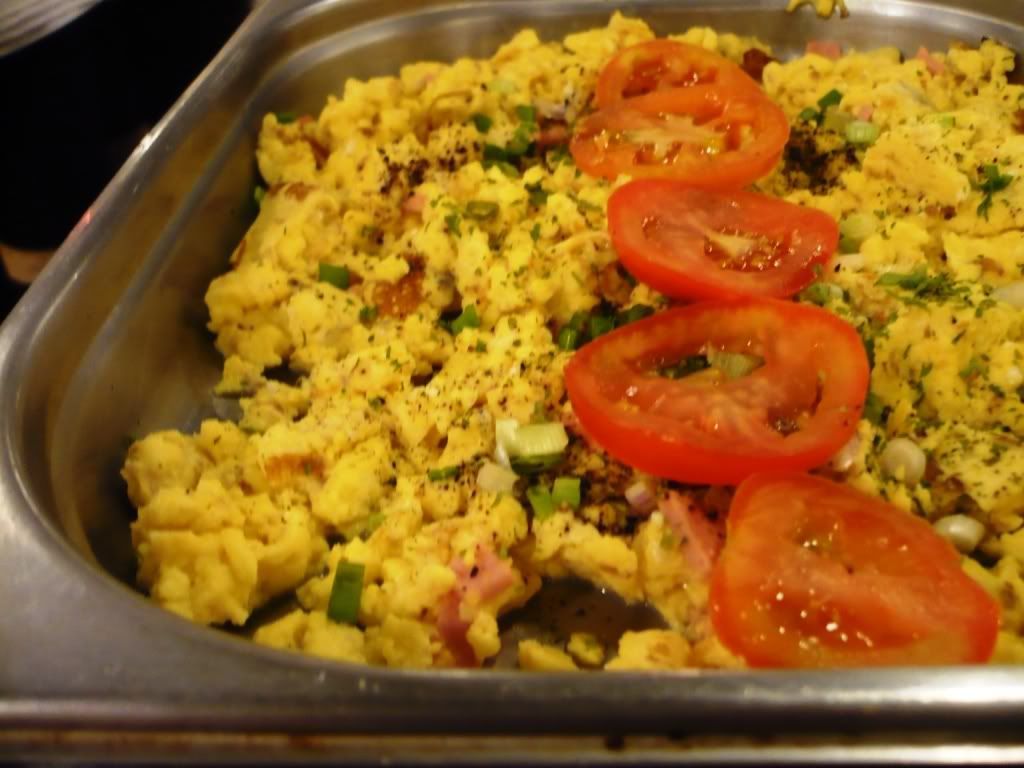 Their
Curry Chicken Rendang
is to die for! Have them with the fried meehoon and you'll be in food heaven!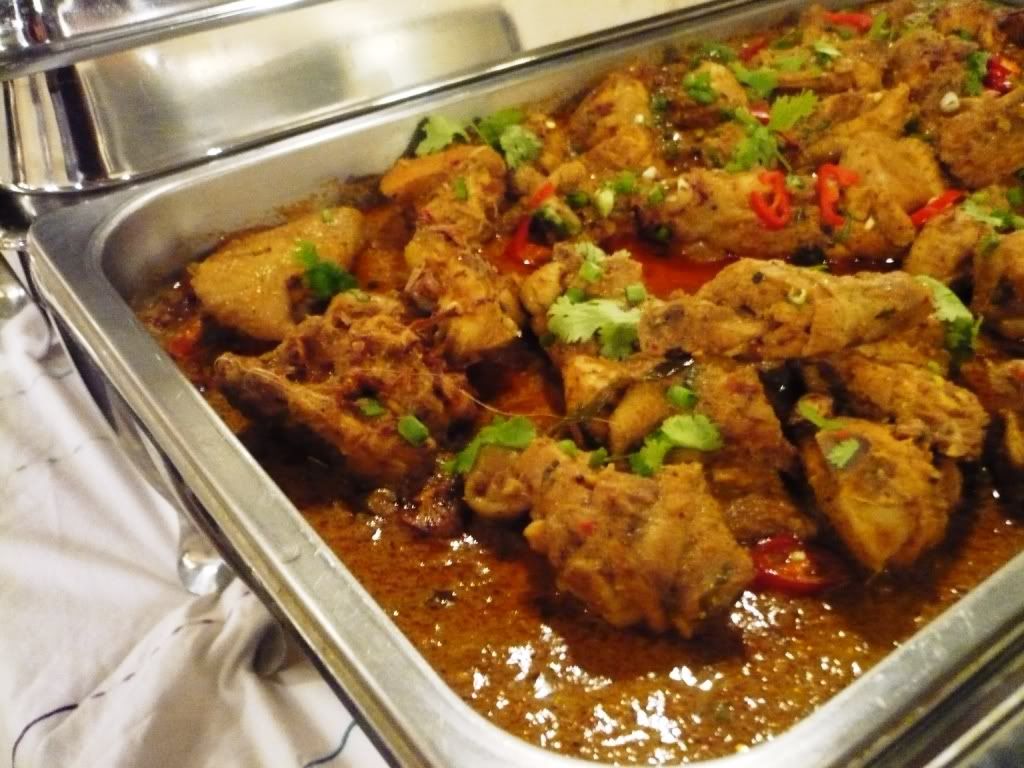 The only dissapointment this time round was its
Fried Chicken
. Not fresh at all and flour were too chunky.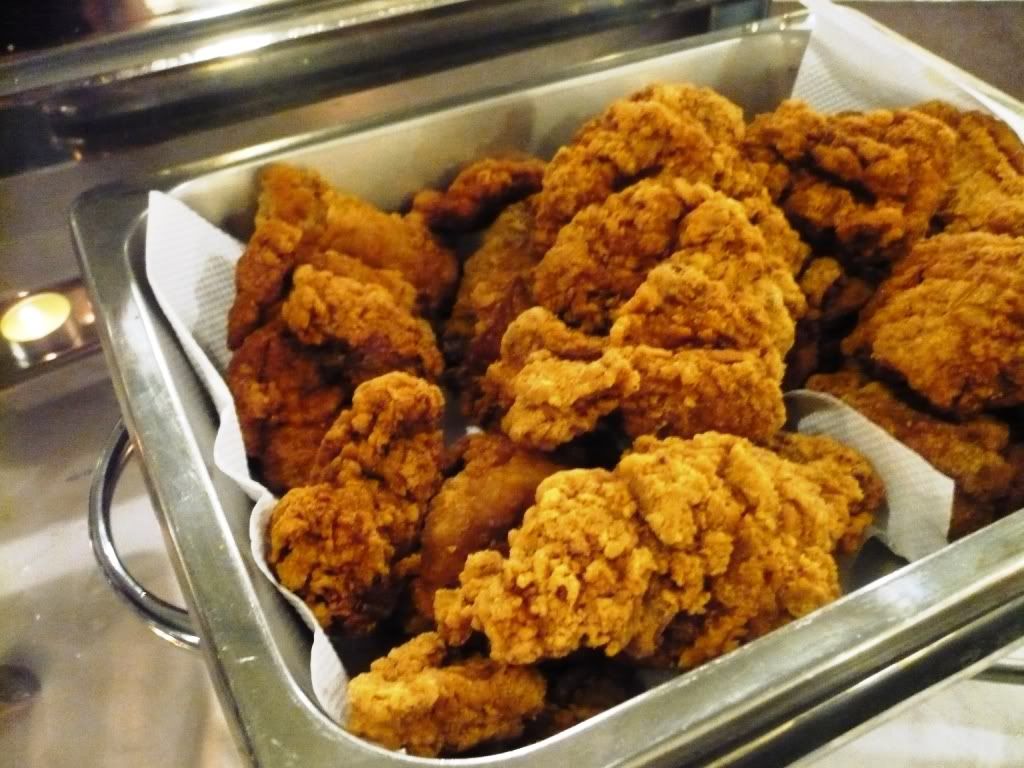 Fried Fishball
... tasty but cold. Well, that's because I nicked them before the official makan session *sshhhhhhhhh* Actually, not bad lah.
My colleagues love packing back some of the food for lunch after the makan session for we usually won't be able to finish them. In the past, we would hunt around for containers but our OM came out with
Chicken Burger
as a solution this time round. Smart eh ...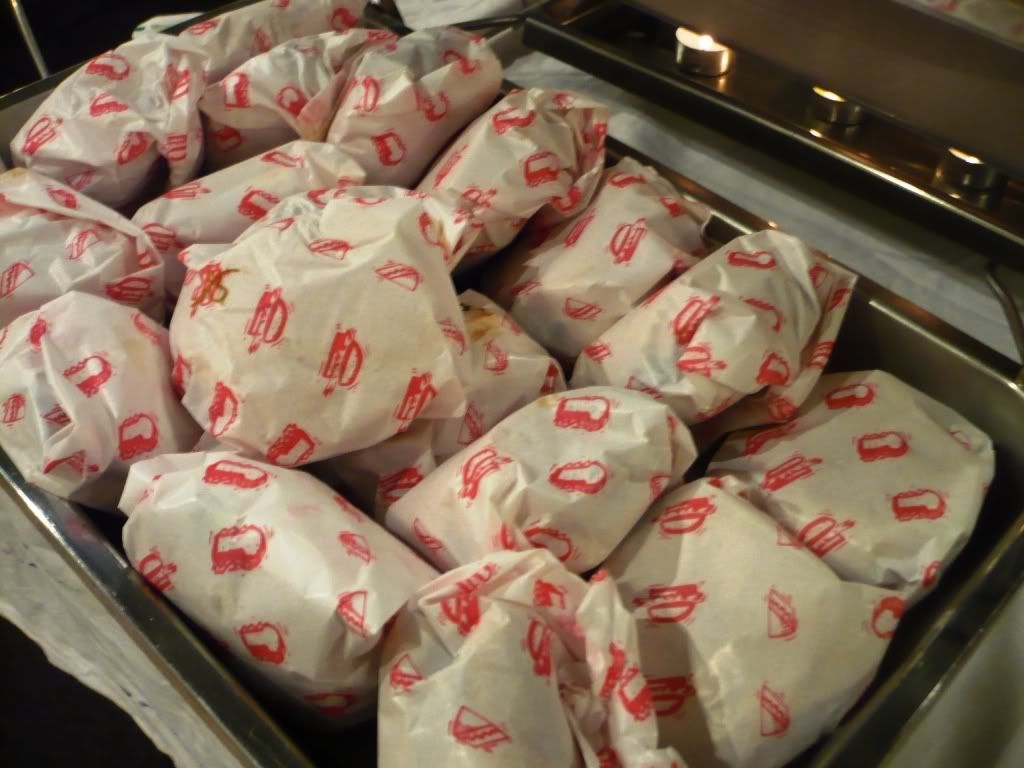 And lots of
Sambal
to go with the yummy Meehoon. I usually skip this for its too spicy for my tummy early in the morning.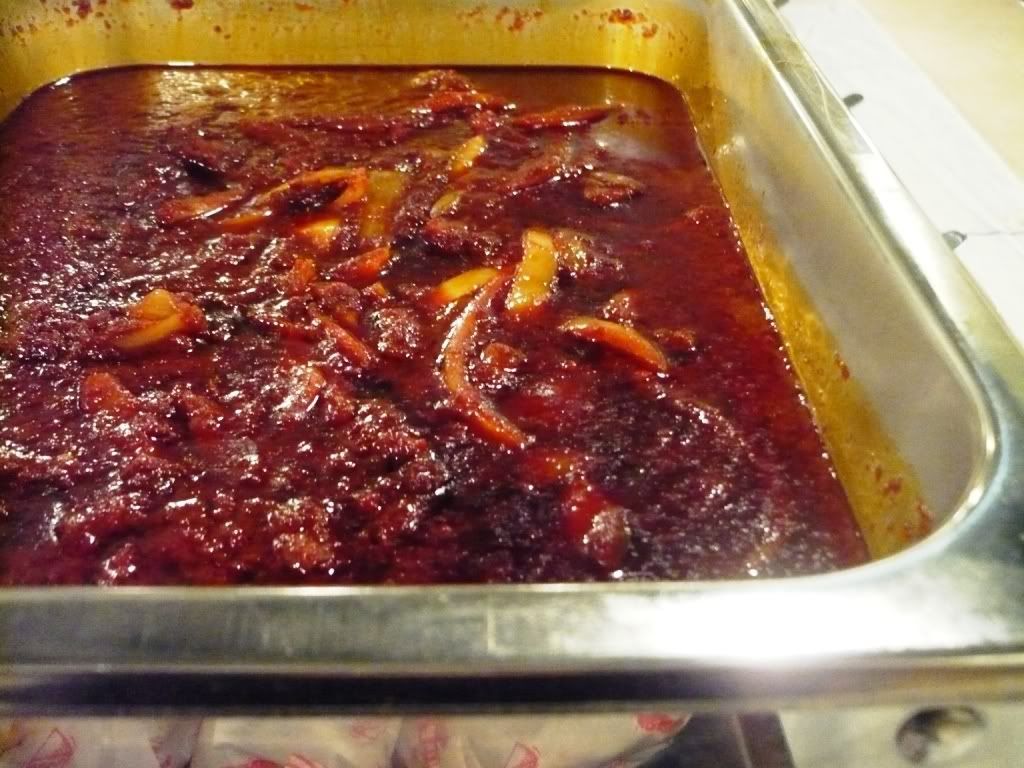 All this yummy food being washed down with pure orange and apple juice which I'd forgotten to capture. What about you? How's your company's makan makan session like?